SHREVEPORT, La. – The National Hurricane Center says conditions appear favorable for a weather system in the Gulf of Mexico to strengthen into a hurricane as it approaches the United States coastline by this weekend.
Forecasters said the weather disturbance is expected to become a tropical depression by Thursday morning; a tropical storm by Thursday night and a hurricane on Friday.
Forecasters said parts of the central Gulf Coast could see a total of up to 12 inches of rain, with up to 18 inches in isolated areas.
The center on Wednesday began issuing advisories about the weather system, even though it hasn't yet become a named storm. Forecasters are calling it "Potential Tropical Cyclone Two."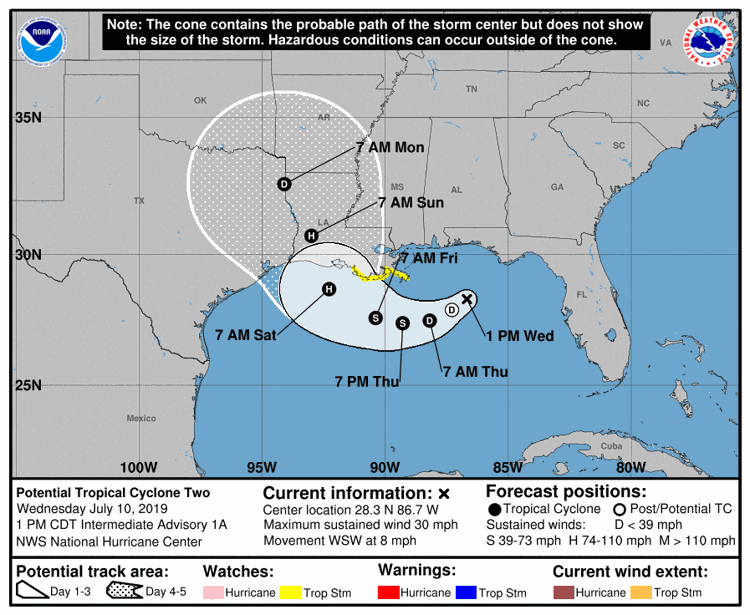 National Hurricane Center
RELATED ARTICLE – GOHSEP's Crisis Action Team activated due to tropical threat
At this time, models are in better agreement that this system will drift westward a couple of hundred miles offshore today and tomorrow.
Waters are warm and wind shear is fairly low. These are two important factors needed for tropical development.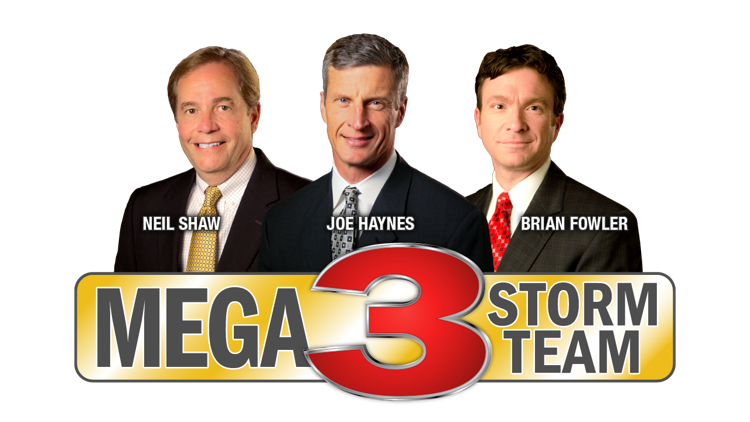 STAY CONNECTED
RELATED CONTENT – Click here for the very latest MEGA 3 StormTeam forecast
It's easy to be weather-wise. Keep up with all of the very latest weather developments with the MEGA 3 StormTeam. Joe Haynes, Brian Fowler and Neil Shaw are always on stand-by to help you ride out the storm and keep you and your family safe. You'll also want to arm yourself with the MEGA 3 StormTeam app available for Apple and Android devices.When necessary, look for LIVE coverage on all of your KTBS Everywhere devices including KTBS 3.2 and ktbs.com.
Also, use #ktbswx on social media to report damage, flooding or post images and video. Please remember, SAFETY FIRST.