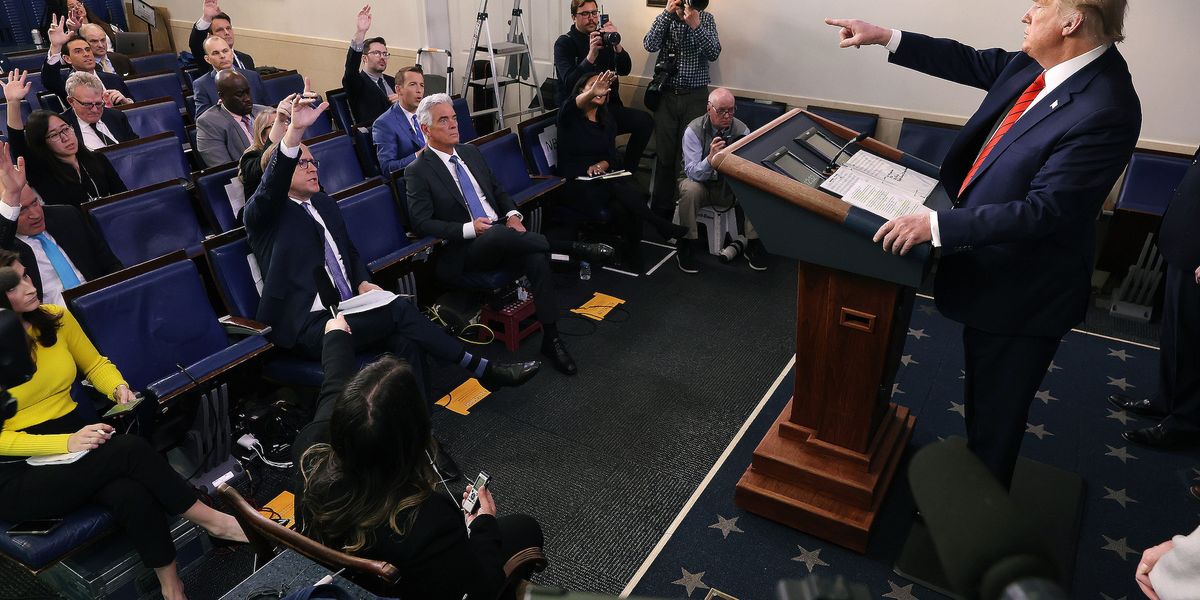 Mainstream media figures are blaming President Donald Trump after an Arizona couple ingested fish tank additive in order to prevent coronavirus, and the husband died.
The couple ended up in Banner Health hospital in Phoenix where the wife received critical care to save her life.
They took the fish tank additive, the wife says, because Trump had been touting chloroquine as a drug that could cure victims of the coronavirus.
But while the president has talked about the drug, and even tweeted about it, taking the drug as a medical treatment overseen by a doctor is not the same as ingesting fish tank additive that happens to include the drug.
In an interview with Vaughn Hillyard of NBC, the woman said that they consumed only one teaspoon each of the fish tank additive. She said they both felt dizzy and hot and began vomiting soon after.
"Trump kept saying it was basically pretty much a cure," she told Hillyard.
"What would be your message to the American public?" Hillyard asked.
"Oh my God. Don't take anything," she responded. "Don't believe anything. Don't believe anything that the President says and his people, because they don't know what they're talking about.
"This is a heartache I'll never get over," the woman said about her deceased husband.
Media blames Trump
Media figures pounced to assign the blame to the president, ignoring the fact that he never told anyone to ingest fish tank additive.
Washington Post reporter Ashley Parker implied that the president told the public to take chloroquine.
"A Phoenix man and his wife self-medicated with chloroquine to treat their coronavirus and the treatment reportedly killed the man and hospitalized his wife in critical condition," said the New York Daily News. "Trump had incorrectly endorsed the drug."
Others, like pollster Frank Luntz, defended the president, saying, "Trump never said to administer medication yourself. This couple ingested fish tank cleaner because they saw the ingredients contained the compound chloroquine. This is not Trump's fault."
Here's more about the coronavirus drug:
[embedded content] FDA approves compassionate use of chloroquine | ABC News www.youtube.com