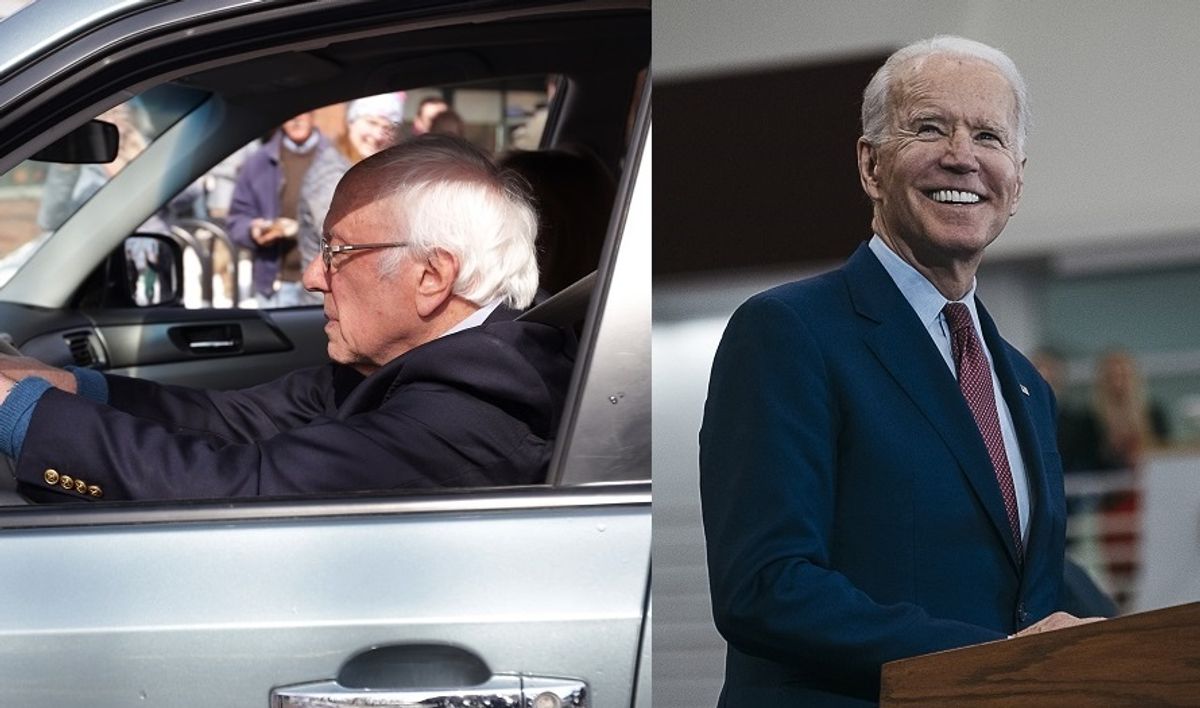 Democratic presidential candidate Sen. Bernie Sanders (I-Vt.) declined to address supporters Tuesday night after rival and former Vice President Joe Biden won decisive early victories in the first three states reporting primary results for the day.
What are the details?
Six states held primary contests on Tuesday, and the first two, Mississippi and Missouri, were quickly called for Biden. Those wins did not come as a surprise, but the victories were overwhelming: Biden won Mississippi with 81% of the vote to Sanders' 15% with 96% of precincts reporting, and the former vice president won Missouri 59.9% to 34.6% with 96% of precincts reporting, according to numbers reported by Politico.
The third state, Michigan, was also called for Biden, in a major blow to the Sanders camp who had seen the state as competitive. At 73% of precincts reporting, Biden was winning with 52.9% to Sanders' 38.2%.
Before the results were called for the western states of North Dakota, Idaho, and Washington, the Sanders campaign announced their candidate would not be addressing his supporters that evening, causing speculation over how long the Democratic socialist from Vermont might stay in the race.
Earlier in the day, both the Sanders and Biden campaigns had canceled scheduled rallies set for Tuesday night in Cleveland, Ohio, after health officials in the state warned against large gatherings over fears of the spreading coronavirus.
Sanders then made plans to return home to Vermont, and Reuters later tweeted out a picture of an empty room in Burlington that had been set up for Sanders to speak, reporting that he had also "canceled his appearance" in his home state.
Anything else?
Biden did hold a rally at his campaign headquarters in Philadelphia on Tuesday evening, where he himself addressed Sanders and Sanders' supporters and took a tone suggesting the primary was decided, saying, "I want to thank Bernie Sanders and his supporters for their tireless energy and their passion. We share a common goal and together, we'll defeat Donald Trump."