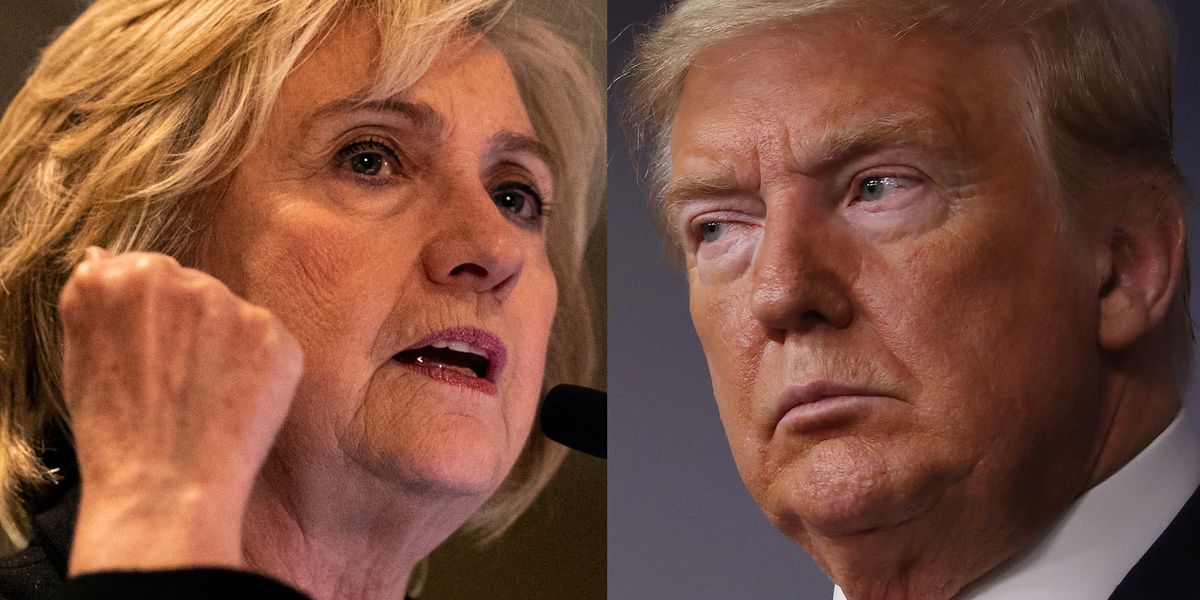 A Chinese ambassador praised Hillary Clinton for scolding President Donald Trump on a popular media narrative that he was using racist rhetoric when emphasizing the origin of the coronavirus.
"It is true. Justice always speak loudly," tweeted Lin Songtian, the Chinese ambassador to South Africa.
He reposted a tweet from Hillary Clinton accusing Trump of employing "racist rhetoric" against China.
"The president is turning to racist rhetoric to distract from his failures to take the coronavirus seriously early on, make tests widely available, and adequately prepare the country for a period of crisis," Clinton tweeted.
"Don't fall for it," she added. "Don't let your friends and family fall for it."
Lin has implied in previous tweets that the coronavirus might have originated in a place other than Wuhan, China.
"Some US politicians' blame game by calling it 'Chinese virus' is groundless and unacceptable," he tweeted. "Scientists with justice in the world will show us the evidence of its true origin."
Critics have accused the president of using racist and xenophobic terms when calling coronavirus the "Chinese virus" or the "Wuhan virus," and pointed to incidents where Asian Americans experienced bigotry over the pandemic.
Despite claims propagated through Chinese propaganda, the coronavirus almost certainly originated in China and spread to the rest of the globe because of the communist government's incompetence.
Here's more about the Chinese virus scandal:
[embedded content] Media condemns label 'Chinese coronavirus' after using it themselves www.youtube.com