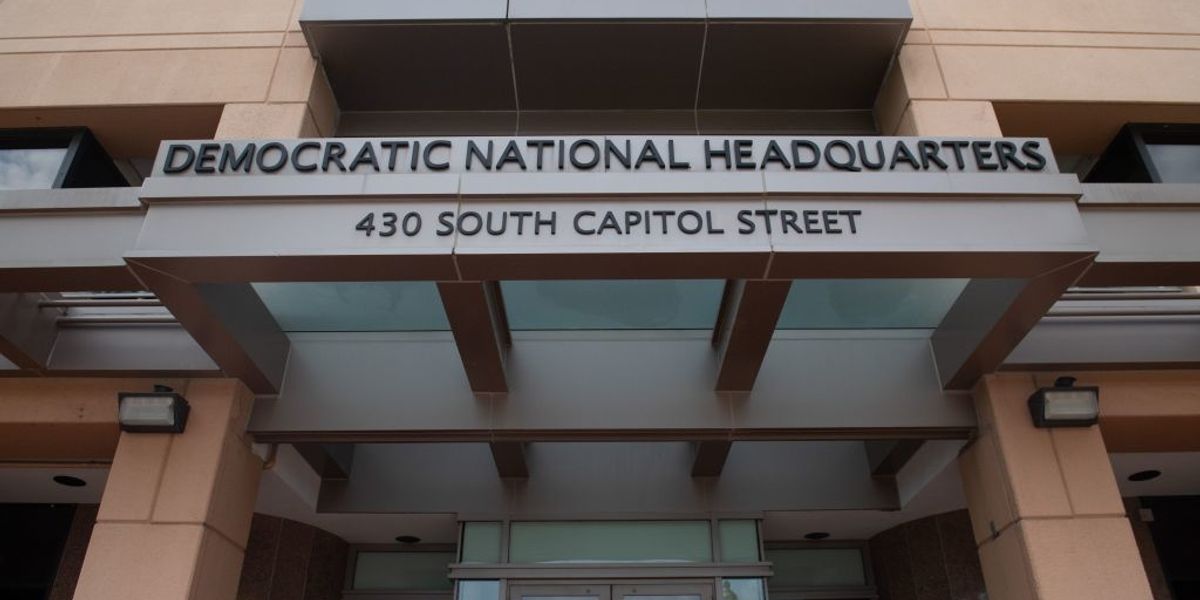 Democrats who were hoping that their party would coalesce around a nominee to take on President Donald Trump in the November election may have to wait until the summer. According to a forecasting model by Nate Silver's FiveThirtyEight, Democrats now face a 52% chance of heading into Milwaukee this July without an obvious opponent to Trump.
The prospect of the Democratic Party not having a clear general election candidate for several months is being made more likely by the possibility that former Vice President Joe Biden will easily win today's South Carolina primary. According to the final RealClearPolitics polling average, Biden is expected to defeat Vermont Sen. Bernie Sanders (I-Vt.) by 15 points in the Palmetto State.
Silver's convention forecast indicates that Sanders has a 32% chance of securing the nomination prior to this summer's convention, twice as likely than Biden's 16% chance. Former New York City Mayor Mike Bloomberg is said to have a less than 1 in 100 chance of being the party's nominee.
What are the DNC's rules
To win the Democratic nomination, a candidate must win 1,991 pledged delegates on the first ballot. If not, Democrats will move to what is called a brokered convention where the candidates will attempt to persuade Democratic "superdelegates," a group of 771 elite members of the party, to vote for them to be the party's nominee in a second round of voting.
"If the convention is contested and goes to a second ballot or more, automatic delegates will be able to vote and a candidate must receive majority support from all delegates—2,375.5 votes," according to Ballotpedia, which adds that approximately two-thirds of the delegates will have been allocated by the end of March.
Will Democrats allow it?
The challenge for Sanders is that in interviews with 93 of the 771 superdelegates, the New York Times found that the vast majority are unwilling to back his nomination.
As TheBlaze reported Thursday, after interviewing dozens of interviews with party leaders and 93 superdelegates, the Times said that a significant contingent of top Democrats are secretly planning to stop him at the Democratic National Convention this summer, even if it risks damaging Democrats' chances in November.
"This article is based on interviews with the 93 superdelegates, out of 771 total, as well as party strategists and aides to senior Democrats about the thinking of party leaders. A vast majority of those superdelegates — whose ranks include federal elected officials, former presidents and vice presidents and D.N.C. members — predicted that no candidate would clinch the nomination during the primaries, and that there would be a brokered convention fight in July to choose a nominee," the Times reported.