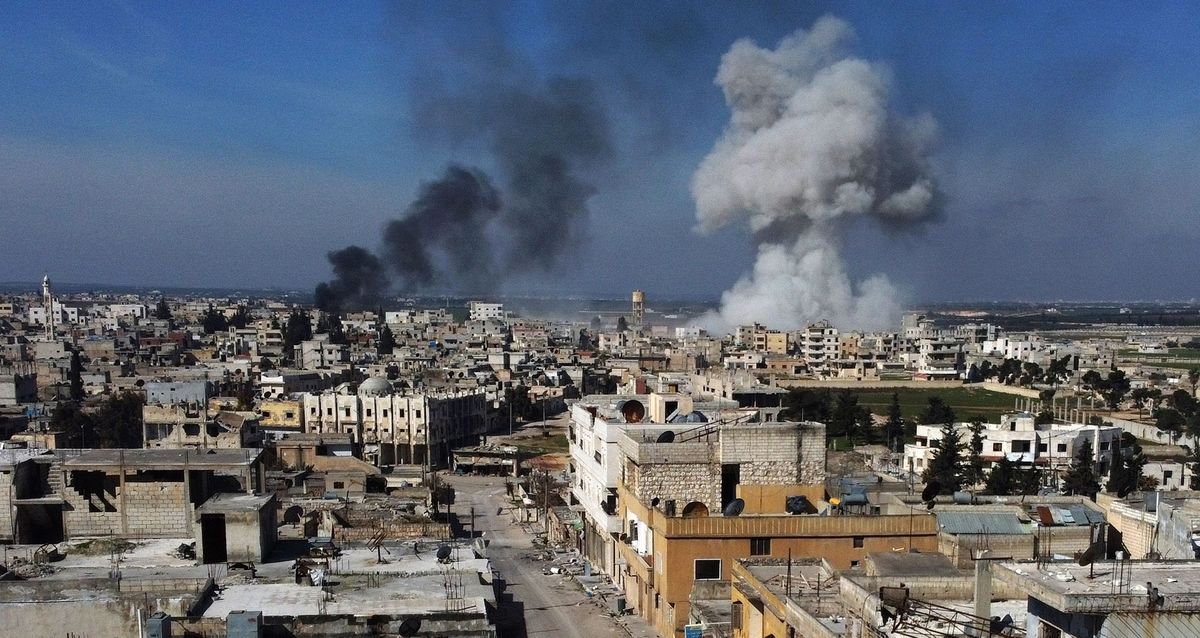 Turkey said Thursday that dozens of their soldiers were killed in northwestern Syria in an airstrike carried out by the Syrian government, and a spokesman for Turkish President Recep Tayyip Erdogan promised Turkey would "retaliate against the illegal regime."
What are the details?
The Associated Press reported that the governor of Turkey's Hatay province, Rahmi Dogan, said 29 Turkish troops were killed and another 30-plus were wounded in an air strike carried out in the Syrian province of Idlib.
President Erdogan called an emergency meeting with his top security officials after the attack, according to The Washington Post, who cited local media reports.
Turkish officials blamed the Russian-backed Syrian government ruled by Syrian President Bashar al-Assad for the attack, and Erdogan spokesman Fahrettin Altun promised Turkey would "retaliate against he illegal regime, which pointed their guns at us."
The New York Times reported that the attack "could dramatically change the course of the Syrian war as fears grow of a direct conflict between Russia and Turkey, a NATO member." The outlet noted Turkish protestors rallied outside the Russian Consulate in Istanbul, chanting, "Murder Russia! Murder Putin!"
According to The Times, the spokesman for President Erdogan's Justice and Development Party told CNN Turk news channel, "The attack against Turkey is an attack against NATO. NATO should have been with Turkey, not starting today but from before these events. We are expecting concrete actions on the safe zone and no-fly zone."
Anything else?
Turkey also announced that it would not longer stop Syrian refugees from fleeing to Europe by land or sea, Reuters reported. A Turkish official told the outlet that Turkey's police, coast guard and border security officials have all been told to stand down in anticipation of waves of more civilians fleeing Idlib.
Net tracking group NetBlocks.org reported on Twitter Thursday night after the attack that "social media have now been restricted in #Turkey for over two hours. Live network data show transfer of image/video content now also limited on WhatsApp following #Idlib incident."
The organization noted that Twitter, Facebook, Instagram and YouTube have also been restricted in the country.