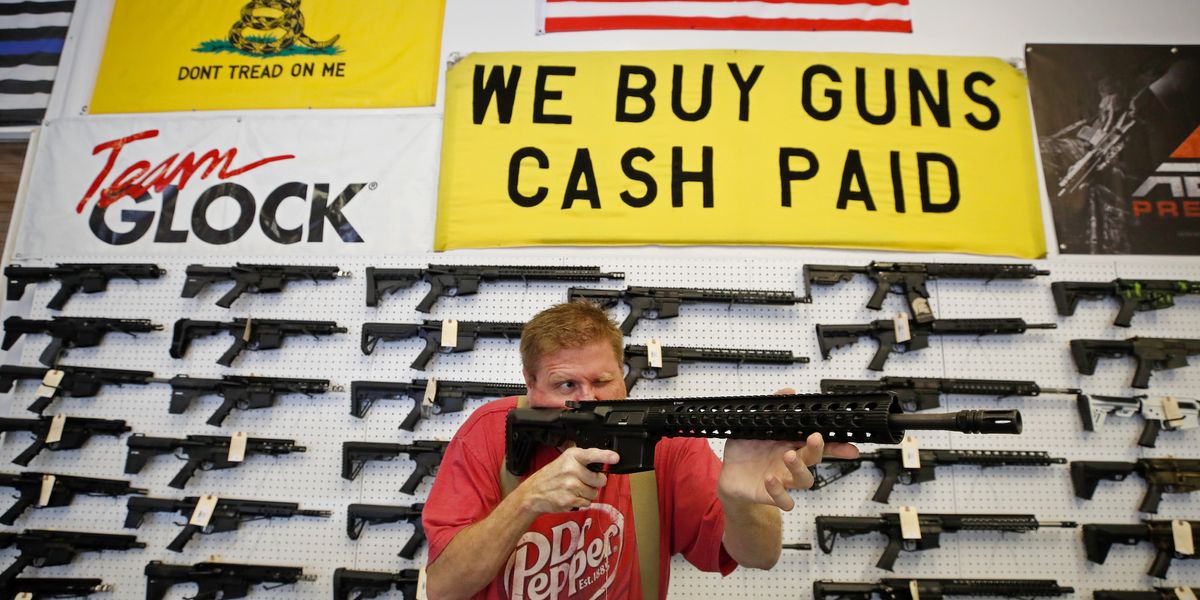 The panic over the coronavirus pandemic has resulted in such a demand for gun purchases that the FBI has noted a record-breaking number of gun background checks.
The FBI says they fulfilled 3.7 million background checks for the month of March, the largest monthly number they have ever seen.
Previously the record for monthly background checks was 3.3 million in December of 2015.
The record set for March is more than one million higher than that from a year previous in March, when the FBI said they fulfilled 2.64 million checks.
Gun store owners have reported a skyrocketing demand for firearms, and many have sold out their inventory. Long lines delay new gun owners, many of which are frustrated by the gun control laws they face.
Gun control advocates decried the increase and said that higher numbers of gun possession during a time when people are locked in their homes would lead to more gun violence.
Some local governments have attempted to shut down gun shops while others, like the state of Texas, have defined gun shops as "essential" businesses and kept them open.
Many Asian Americans are also rushing to buy firearms after a rise in racist incidents against the Asian American community in the news.
Here's more about America's strange new respect for the Second Amendment:

[embedded content] Coronavirus: US gun sales soar amid Covid-19 pandemic fears www.youtube.com