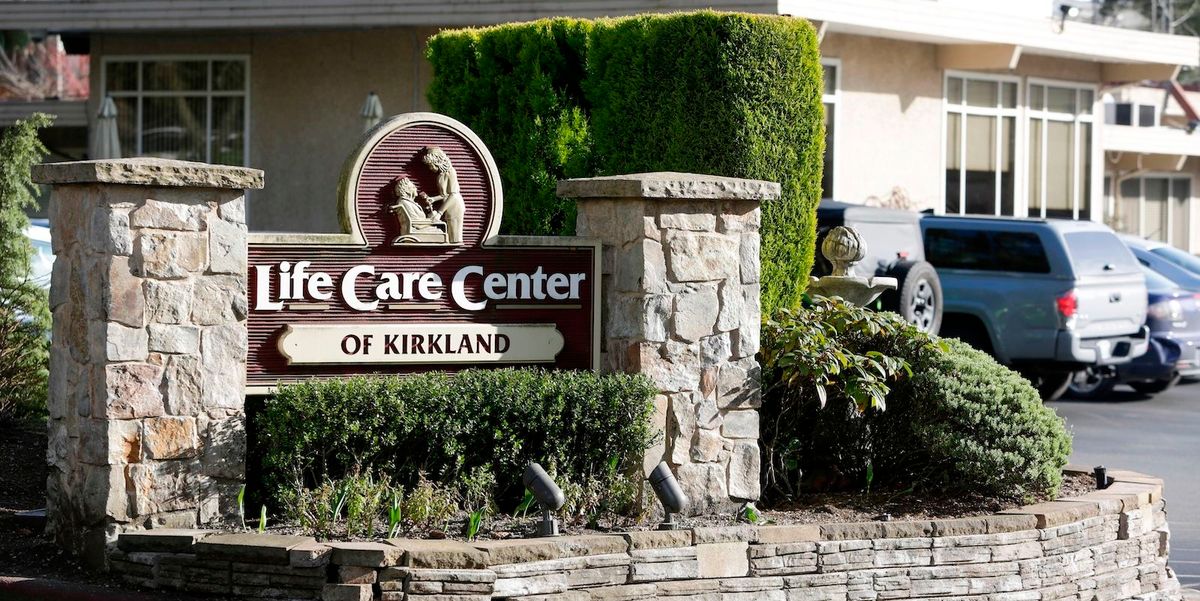 A former head of the Centers for Disease Control and Prevention said in a recent op-ed that visits to nursing homes ought to be restricted due to concerns about the continued spread of the new virus.
In a CNN opinion post published Sunday evening, former CDC chief Dr. Tom Frieden wrote that "[n]ursing homes and other long-term care facilities are ground zero" for the virus' spread and noted that most of the deaths in the United States have been traced back to a nursing home in Washington state:
This is not unexpected. There have been influenza and other disease outbreaks in nursing homes in the past. Influenza causes severe nursing home outbreaks even though we have influenza vaccines and medications — tools we lack for Covid-19. Residents in nursing homes are older and sicker and live in close quarters. Staff at these facilities are also at high risk. They are in close contact with many residents every day, and infection control is often suboptimal.
The facility that Frieden is referring to is the Life Care Center of Kirkland, Washington. On Sunday, the Seattle Times reported that at least 13 residents of the center who had died after being taken to the hospital had tested positive for the virus, according to facility spokesman Tim Killian. Killian also said that 70 of Life Care's 180 employees are showing symptoms of the virus, according to the newspaper.
On Sunday, the King County Council released a statement saying that the total number of coronavirus deaths in the county had reached 17, 16 of which were "associated with Life Care Center."
A World Health Organization study of the new virus conducted last month found that "at highest risk for severe disease and death include people aged over 60 years and those with underlying conditions such as hypertension, diabetes, cardiovascular disease, chronic respiratory disease and cancer." The same study also found that the virus' mortality rate goes up with age, "with the highest mortality among people over 80 years of age."
Frieden went on to write that "threat of rapid spread within long-term care facilities means that if we make the tough decision, now, to immediately restrict visits, we may be able to prevent many more outbreaks like the one in Kirkland." He also said that staff of such facilities should not come to work if they are sick "and that they receive paid leave, so they have no economic incentive to come to work if ill."
But what about families who want to see their elderly loved ones despite the conditions created by the ongoing outbreak? As a remedy for such situations, Frieden proposed that "we should facilitate virtual visits until we know more and can do more to protect the most vulnerable."
President Barack Obama put Frieden at the head of the CDC in 2009 and he resigned as part of the transition to the Trump administration in early 2017. He was arrested in 2018 on sexual harassment charges, later pleading guilty to a lesser charge.