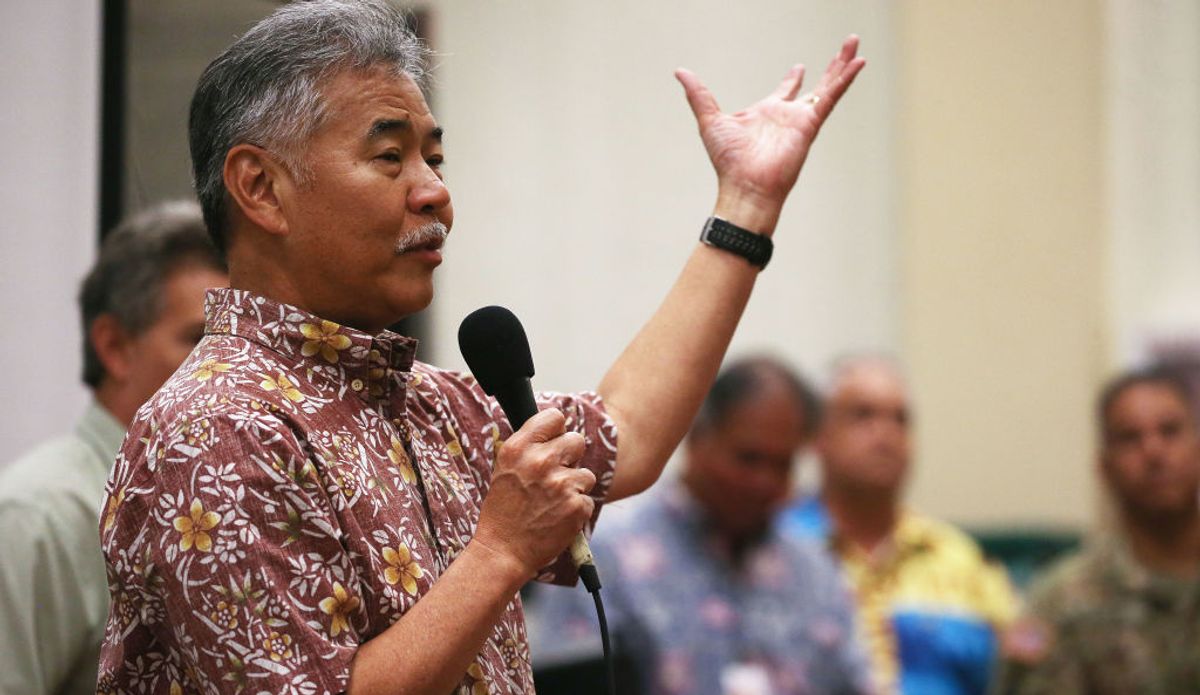 Hawaii Democratic Gov. David Ige issued an executive order Tuesday that requires all residents and visitors traveling between any of the state's islands to self-quarantine for 14 days upon arrival.
Individuals who violate the order could face a misdemeanor charge, which carries fines up to $5,000 and jail time up to one year.
"These are unprecedented times," Ige said in a news conference Monday. "In order to protect the health and safety of Hawaii's people, I along with the county mayors have had to take drastic measures in order to stop the spread of COVID-19. But more must be done."
Those who need to travel between the islands to seek medical attention or to perform "essential" work activities, including health care, infrastructure, or journalism, will be allowed to so. All other nonessential travel is not permitted.
Even those traveling between the islands for permissible reasons are not allowed to meet with friends or visit any public spaces. Rather, they are required to remain in their hotels or places of residence.
Under the executive order, all travelers are required to to fill out an Interisland Declaration Form, which asks for their name, address, telephone number, destination, and purpose for traveling.
Officials in several states have ramped up social distancing guidelines recently due to the continued rise in coronavirus cases and deaths in the country. In many cases, state and local officials have implemented stay-at-home orders that are enforceable by law, but none so far carry as extreme a punishment as the one stipulated in Hawaii's most recent order.