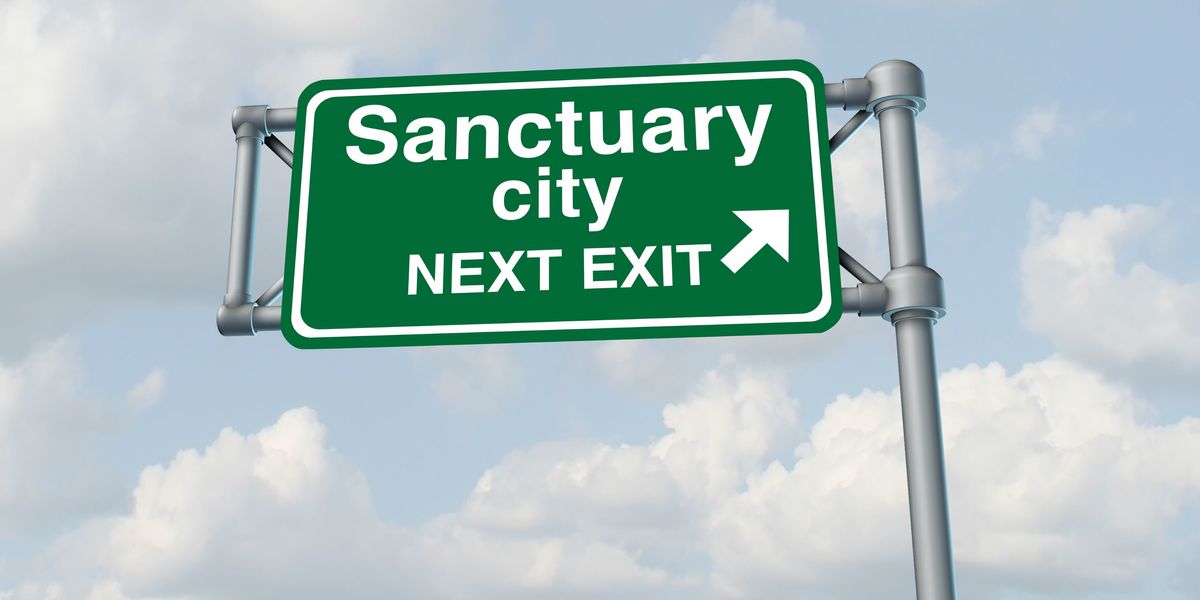 The number of drug deaths in Franklin County, Ohio's most populous county, is so high that the coroner is discussing opening a second morgue to house all the decedents. What is going on in places like Franklin County?
One of the young lives cut down so early by the fentanyl drug crisis was Tiffany Robertson. Her mother, Virginia Krieger, who joined me last week on my podcast, is devastated by the loss of her daughter to fentanyl. "My daughter was an all-American girl," said Krieger. "She was not addicted to drugs and would have never taken fentanyl. She was in a lot of pain because Ohio clamped down on legitimate prescription pain medicine, and someone she thought was her friend gave her what she thought was the same painkiller. Instead, it was a fentanyl pill and she died."
The story of Virginia's daughter Tiffany is the story of tens of thousands of Americans who are losing loved ones to what Virginia refers to as "chemical warfare from the Mexican cartels," not just a "drug crisis."
Virginia pinned the blame for the drug crisis on three government policies in particular: government's overly zealous restrictions on prescription painkillers, weak deterrent against drug traffickers, and sanctuary cities that harbor those criminal aliens trafficking for the cartels. It's that last element that really shocked her as she got active on this issue and began digging into the data.
Kreiger, who has been pushing her state legislators to clamp down on sanctuary cities in Ohio, started a group called Parents Against Illicit Narcotics. She shared with me data showing that the sanctuary counties in Ohio experienced a 17% higher increase in drug overdoses from 2015 to 2017 than non-sanctuary cities.
Here are the numbers from Ohio's nine sanctuary counties, which don't honor ICE detainers.
| | | | |
| --- | --- | --- | --- |
| Sanctuary County | 2015 Deaths | 2017 Deaths | Total % Increase |
| Allen | 25 | 48 | 92% |
| Cuyahoga | 360 | 666 | 85% |
| Erie | 27 | 38 | 41% |
| Franklin | 303 | 477 | 57% |
| Hamilton | 377 | 506 | 34% |
| Lake | 54 | 105 | 95% |
| Lorain | 81 | 158 | 71% |
| Lucas | 151 | 200 | 32% |
| Montgomery | 265 | 543 | 105% |
The numbers are based on the non-age-adjusted deaths, according to data obtained from the Ohio Department of Health Statistics.
Overall, the combined increase in drug overdoses in Ohio's nine sanctuary counties was 74%. For comparison, the combined average increase in the non-sanctuary counties was 59.7%. In other words, the increase in sanctuary jurisdictions was 14% greater.
Next, Krieger selected non-sanctuary counties with identical population numbers and demographics to various sanctuary counties and noted how much milder the increase in drug death were comparatively.
| | | | |
| --- | --- | --- | --- |
| Non-Sanctuary County | 2015 Deaths | 2017 Deaths | Total % Increase |
| Summit (v. Montgomery) | 193 | 252 | 31% |
| Columbiana (v. Allen) | 44 | 60 | 36% |
| Ross (v. Erie) | 42 | 35 | -17% |
| Clermont (v. Lake) | 106 | 105 | -0.09% |
| Butler (v. Lorain) | 201 | 273 | 36% |
It's truly remarkable. Both Clermont and Lake counties have about 200,000 people and are suburbs of major cities (Cincinnati and Cleveland, respectively). While Clermont's drug deaths were essentially unchanged, Lake's rose 95%.
The highest concentrations of drug deaths, particularly illicit fentanyl-related deaths, appear to be located in the larger urban areas of sanctuary cities and counties, spreading to the surrounding suburban and rural areas in the impact zones, with slowly diminishing death rates as the distance grows from the epicenters. The trafficking pattern appears to follow major Ohio highway corridors 75, 74, 71, 77, 70, 76, and 80/90 and their attached county highway routes.
Franklin County, the biggest sanctuary in Ohio, saw its overdose deaths increase 10% last year, even as other counties experienced a drop, thanks to the increased use of Narcan. And the numbers appear to be rising again this year.
Most of the deaths are from fentanyl, but Ohio is also one of the leading states in deaths from methamphetamine. Both drugs are being trafficked by the Mexican cartels and being distributed by criminal aliens protected by sanctuary cities, which is why Virginia considers herself an "angel mom," along with other Americans who lost family at the hands of illegal aliens.
When you hear of sanctuary cities, the media often sanitizes their actions by describing peaceful law-abiding immigrants. But those being protected from ICE's removal operations are the very people being arrested for crimes, and the most common crime is drug trafficking. That is your drug crisis right there.
The 23 drug task forces that combat drug trafficking in the Ohio High-Intensity Drug Trafficking Area agency saw a 1,600% jump in meth seized from 2015 to 2019, according to the Cincinnati Inquirer. It was around that time when these Ohio counties became sanctuaries and refused to turn over illegal alien drug traffickers to ICE. When it comes to top-level trafficking for the cartels, it's obvious that the lion's share of those involved are here illegally.
As Robert Murphy, special agent in charge of DEA's Atlanta office, said on my podcast Monday, "Unfortunately, in the drug arena, it happens to be predominantly illegal aliens, especially here when what we deal with most is the cartel activity. So yeah, we have all the illegal people coming in here. You know, it's easier for them to get into the country. They want to get here because they want to exploit us and make money off of our population and sell poison to them. It's a simple equation. We've got to make sure it's not easy to get in here to do bad things in the country."
Now, by definition, sanctuary cities that ignore cooperation with ICE on illegal aliens arrested for crimes are helping those who are coming here to do us harm, not to better their lives. Who are the types of people being harbored by sanctuary cities in Ohio?
The DEA's latest threat assessment report describes the trafficking in Ohio as follows:
Throughout Michigan and Ohio, Mexican DTOs are the primary sources of supply for cocaine, heroin, and methamphetamine. Ties with Sinaloa and CJNG Cartel are apparent, with heavy presence in northeast Ohio. Narcotics are transported throughout the region by various means, most often via the mail, tractor trailers, and cars. TCOs supply local DTOs and violent neighborhood gangs. These DTOs are heavily armed, violent, and generally poly-drug traffickers, most often trafficking marijuana, cocaine, heroin, fentanyl, and prescription drugs.
Well, those are the types of people who find sanctuary in places like Columbus, Dayton, Cincinnati, and Cleveland.
As Murphy told me:
"I understand if you want to come here and you want to do better for your family. I think America has proven it's going to have open arms. But if you're coming here to do ill will and wreak havoc in our communities and don't care for who or for what harm you're doing … there's no place for you here, and we should do everything to make sure that the welcome sign is turned off."
Imagine what our drug crisis would look like if every cartel trafficker were shipped out immediately? One can only imagine how many more people like Virginia's daughter would still be alive.
With a Republican governor, Republican attorney general, a 61-38 GOP majority in the state House, and a 24-9 majority in the state Senate, Virginian Krieger and other aggrieved parents would like to know how every major population center in the state can still be a sanctuary for cartel traffickers. How many deaths are enough?