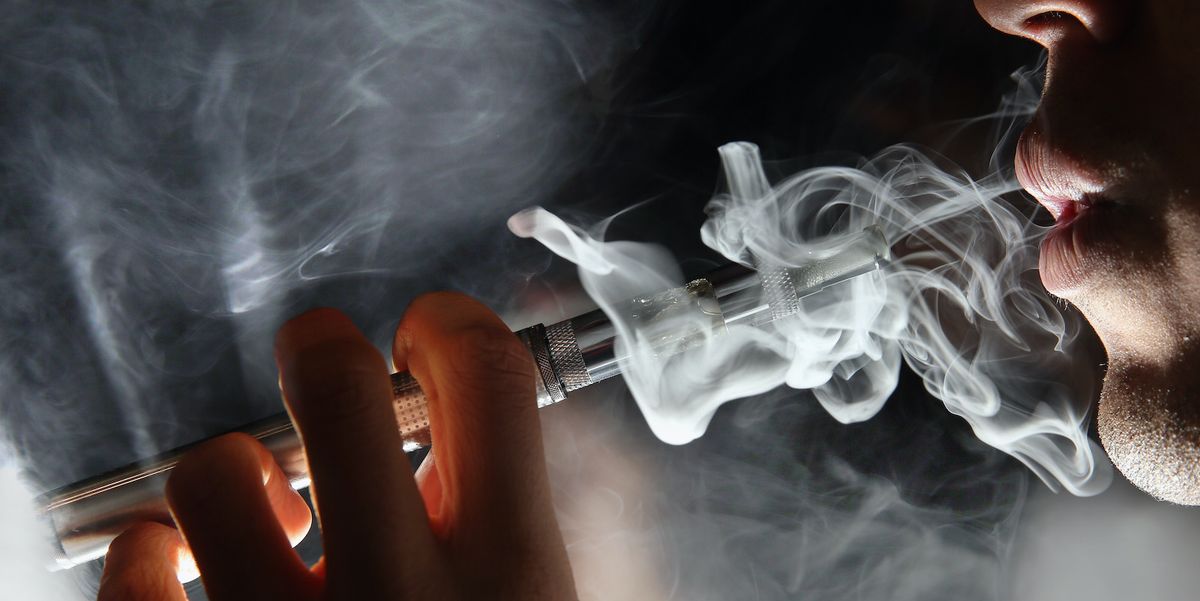 The House of Representatives passed a bill Friday to outlaw flavored vaping liquid as well as menthol cigarettes. But some lawmakers are concerned about how the bill's provisions might affect minority smokers.
The final vote was 213-195. Seventeen Democrats voted against it, while five Republicans voted in favor of the measure. The House's lone independent, Justin Amash (Mich.), also voted against the bill.
The bill, "Reversing the Youth Tobacco Epidemic Act of 2019," is designed to reduce tobacco and nicotine use among young people. It would ban flavored tobacco products and flavored vaping liquids, ban online e-cigarette sales, and require graphic warnings showing the health consequences of smoking on cigarette packaging.
"For years now, our country's kids have been experiencing a dramatic rise in nicotine addiction due to tobacco companies marketing flavored vaping and e-cigarettes products to teenagers and young children," bill sponsor Rep. Donna Shalala (D-Fla.) said in a Friday press release. "By banning online sales, flavored tobacco products, and targeted advertising to young people, this bill will help improve the long-term health of the American public and reverse the youth tobacco epidemic."
However, the bill was also the subject of some Democratic opposition earlier in the week, the Hill reported Thursday. Some Democrats saw the provisions regarding menthol cigarettes as having a disproportionate effect on black communities.
According to the anti-tobacco group Truth Initiative, "nearly 90 percent of all African-American smokers use menthol cigarettes."
The government shouldn't "tell full-grown adults, those over 21, what they can and cannot do with a legal product," Rep. Donald McEachin (D-Va.) told the Hill. "I'm not a smoker, so I would never smoke. But you know, for those who do, they ought to be able to smoke what they want to smoke."
McEachin is a member of the Congressional Black Caucus who voted against passage of the bill on Friday. Other members of the caucus who voted against the measure were Reps. Yvette Clarke (D-N.Y.), Marcia Fudge (D-Ohio), Cedric Richmond (D-La.), and G.K. Butterfield (D-N.C.).
In a statement issued after the bill's passage, Clarke said that while there are "clear health benefits" to the bill, "I have real concerns around this bill passing that would negatively impact the Black community and communities of color at a higher rate."
Her statement said it's "unjust" for the legislation to exempt flavored premium cigars, "which is the preferred flavor of elite white tobacco users — while banning the preferred 'flavor' of Black tobacco users, menthol."
Additionally, a letter from from advocacy groups such as the American Civil Liberties Union earlier this week also voiced concerns that the bill could lead to over-policing, Politico reported.
But regardless of what support such a measure might garner in the Senate, the White House vowed to veto it in a statement of administration policy on Thursday.