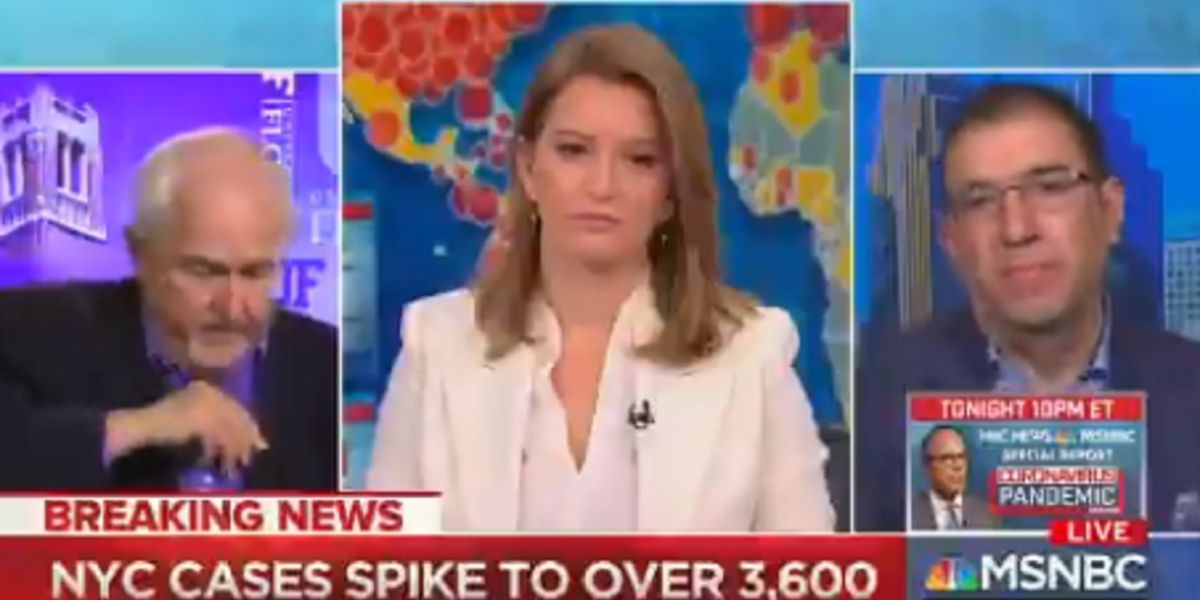 Former Federal Emergency Management Agency Director Craig Fugate showed little patience for criticism from a fellow Obama administration alum during an MSNBC interview on Thursday, and reacted by storming out on air while declaring, "I don't have time to listen to bulls**t, people."
What are the details?
Fugate joined host Katy Tur during a segment with former acting Centers for Medicare and Medicaid Services Administrator Andy Slavitt to discuss how involved the federal government should be versus state and local authorities in stopping the spread of COVID-19 in the U.S.
The ex-FEMA chief argued that he has "always believed the best way the federal government can support governors is to get out of their way, get them funding, [and] use CDC to give guidance." He added, "As we're running out of stuff, I'm asking the question, why are we not looking at idle capabilities now and governors just go contract for that resource? Why wait for the federal government to do it?
Mr. Slavitt then took aim at Fugate, telling Tur, "With all due respect to your other guest, there's not a governor in the country that's waiting for the federal government, right now. They are all acting — what they need is coordination." Slavitt went on to argue that "someone looking through the entire system" would be more capable of allocating resources among states.
Slavitt added, "So, what your other guest is suggesting here is not helpful."
With that, Fugate ripped off his microphone while saying, "I don't have time to listen to bulls**t, people," and walked off the set.
Tur attempted to call Fugate back to respond, but to no avail.
Later, on Twitter, cooler heads prevailed. Fugate apologized, tweeting, "Dear @MSNBC, @KatyTurNBC At the point I'm not helping, time to step back. Never was good at the talking head thing anyway. This is too critical of a time to let emotions get in the way. My apologies to you and your audience."
Slavitt responded, saying, "Craig my sincere apologies for contributing this. Please keep informing people as you do. You're a terrific public servant. We're on the same team. Andy."
Tur weighed in, too, writing, "We have always valued and appreciated @WCraigFugate's time and expertise. Tensions are obviously very high. We hope to have him back. We need people who know how things work now more than ever."
H/T: The Federalist's Emily Jashinsky