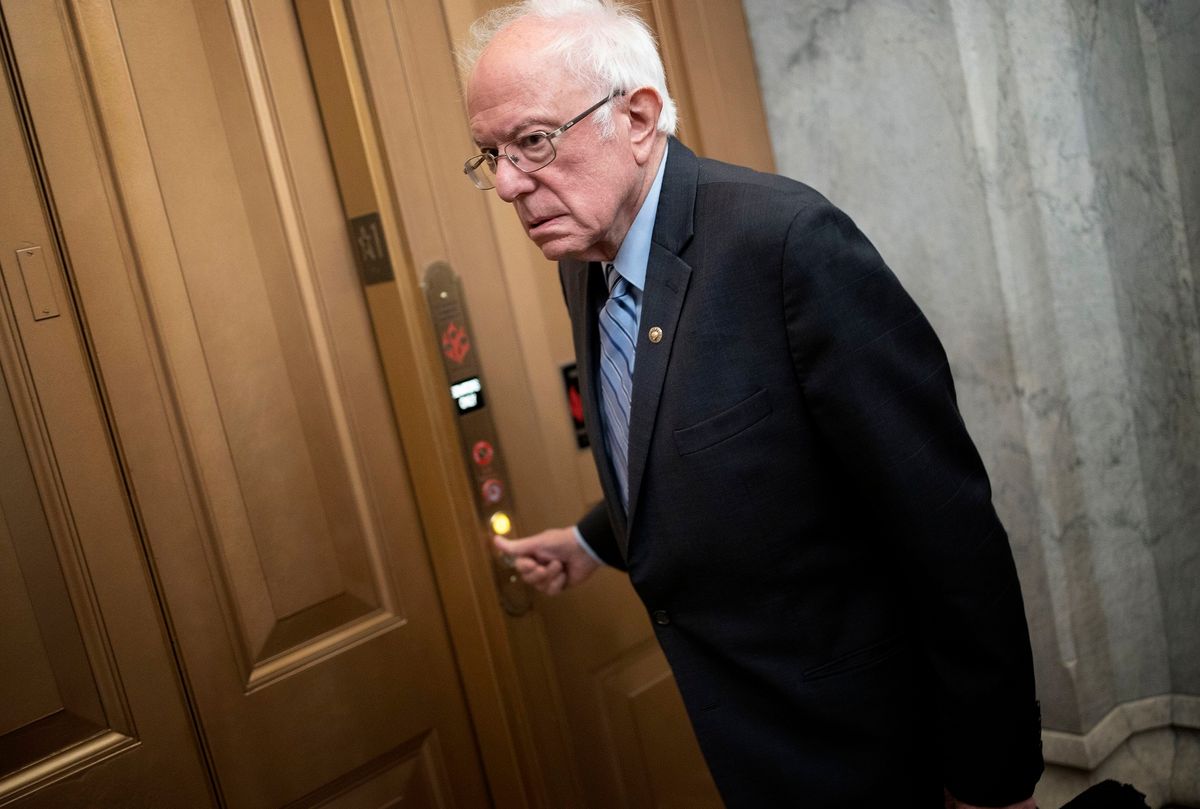 Democratic presidential candidate Sen. Bernie Sanders (I-Vt.) did not want to be bothered on Wednesday with questions over the future of his campaign to become the party's nominee, lashing out at a CNN reporter for asking about the timeline for how long the socialist plans to stay in the race.
Sanders instead reminded the press that he was "dealing with a f***ing crisis" — referring to the ongoing COVID-19 pandemic — and refused to provide details on the future of his White House bid as calls mount for him to drop it.
What are the details?
CNN reporter Manu Raju documented on Twitter:
"Sen. Bernie Sanders grew angry when asked about his campaign plans. During a gaggle with reporters in the Capitol, I asked Sanders about his timeframe for making a decision and he lashed out: 'I'm dealing with a f***ing global crisis. You know, we're dealing with."
The correspondent wrote, "I noted he's running for president, and he said, 'Well right now, right now I'm trying to do my best to make sure that we don't have an economic meltdown and that people don't die. Is that enough for you to keep me busy for today?"
Raju added, "The blowup occurred about half way through a five-minute gaggle where Sanders talked about the 'unprecedented crisis of our lifetime,' calling for a range of measures that the U.S. government should take in the midst of the economic crisis."
"Then," Raju recalled, "@LisaMascaro asked what he's saying to his supporters, and he sidestepped the question, noting he's sent out a statement. Then, I asked about his timeframe — and he was furious. Afterwards, he mellowed out and answered questions about the crisis for about two more minutes."
Anything else?
Sen. Sanders is facing pressure from from some Democrats to drop out of the race as front-runner and former Vice President Joe Biden continues to rack up wins against him. While it is not impossible for Sanders to win the nomination, Biden's commanding lead makes Sanders' chances look increasingly grim.
The Associated Press reported Wednesday that Sanders "has virtually no chance of clinching the Democratic nomination," noting that "he would need to win a whopping 63% of the remaining delegates to do so."