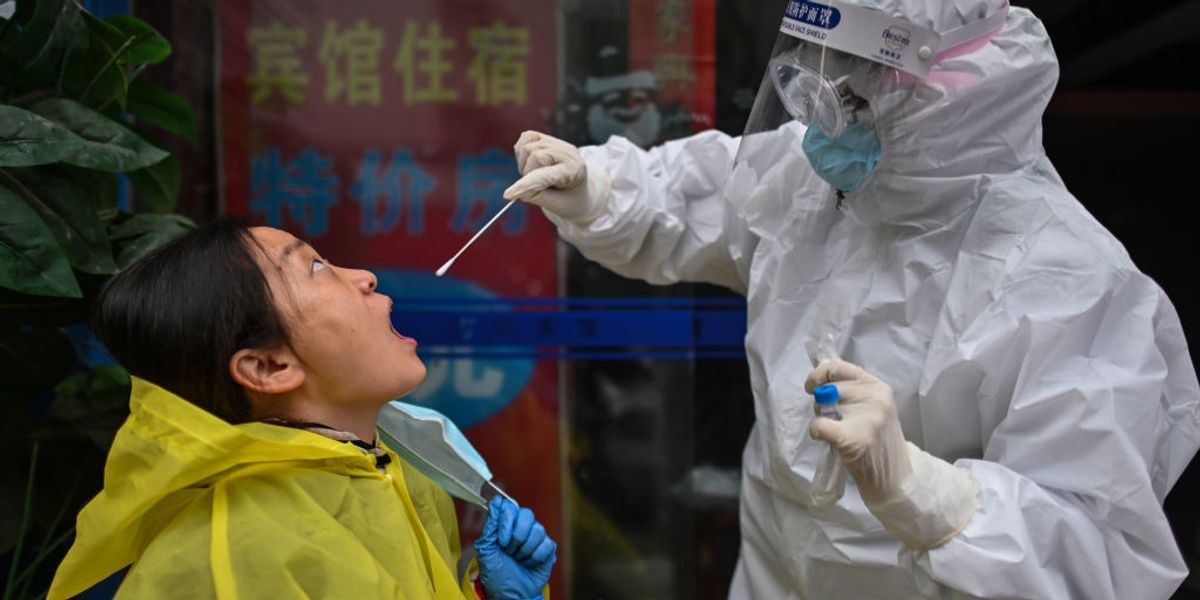 While China's communist government claims that the coronavirus has killed 3,300 of its citizens, residents of Wuhan, the city where the deadly illness is believed to have begun, say the number is likely much higher.
'It can't be right'
According to a report in Radio Free Asia, residents of Wuhan are highly skeptical of the government's totals based on reports of cremation services have been distributing tens of thousands of urns in recent weeks.
In social media posts that were reviewed by RFA, local residents reported that Wuhan's seven major funeral homes were distributing at least a combined 3,500 urns each day to grieving families. RFA reports the funeral homes are working to complete the cremations before the grave-tending festival Qing Ming on April 5, indicating a 12-day cremation process that began on March 23. This estimate would pin the total number of cremations at 42,000 bodies during this time.
The cremation totals don't add up
Others believe the number of deaths in Wuhan alone may be as high as 46,800, based on the capacity of the city's 84 furnaces with a capacity of 1,560 urns at one cremation per hour.
A Hubei province resident who spoke to RFA on background told the publication that most locals believe at least 40,000 people died in the city from the coronavirus. "Maybe the authorities are gradually releasing the real figures, intentionally or unintentionally, so that people will gradually come to accept the reality," he said.
Another resident noted the number of cremations was unusually high throughout the pandemic and inconsistent with the figures shared by the government.
"The official number of deaths was 2,500 people … but before the epidemic began, the city's crematoriums typically cremated around 220 people a day," he said.
"But during the epidemic, they transferred cremation workers from around China to Wuhan keep cremate bodies around the clock," he said.
Many likely died at home
Meanwhile, a source within the province's civil affairs department told RFA that many people likely died at home without ever being diagnosed or treated for COVID-19.
The same source said there were over 28,000 cremations in Wuhan in a single month, which would be consistent with the estimates shared online of over 40,000 coronavirus-related deaths during a two-and-a-half month period.
"Every funeral home reports data on cremations directly to the authorities twice daily," the source said. "This means that each funeral home only knows how many cremations it has conducted, but not the situation at the other funeral homes."
'Hush money' to families
Chen Yaohui, a resident Wuhan, told RFA that local city officials have been paying families 3,000 yuan ($422.75 USD) to cover funeral expenses in exchange for their silence.
"There have been a lot of funerals in the past few days, and the authorities are handing out 3,000 yuan in hush money to families who get their loved ones' remains laid to rest ahead of Qing Ming," Yaohui, referring to the April 5 grave tending festival, said.
U.S. news agencies have had difficulty confirming the current state of the coronavirus pandemic in China since its government expelled American journalists on March 21.