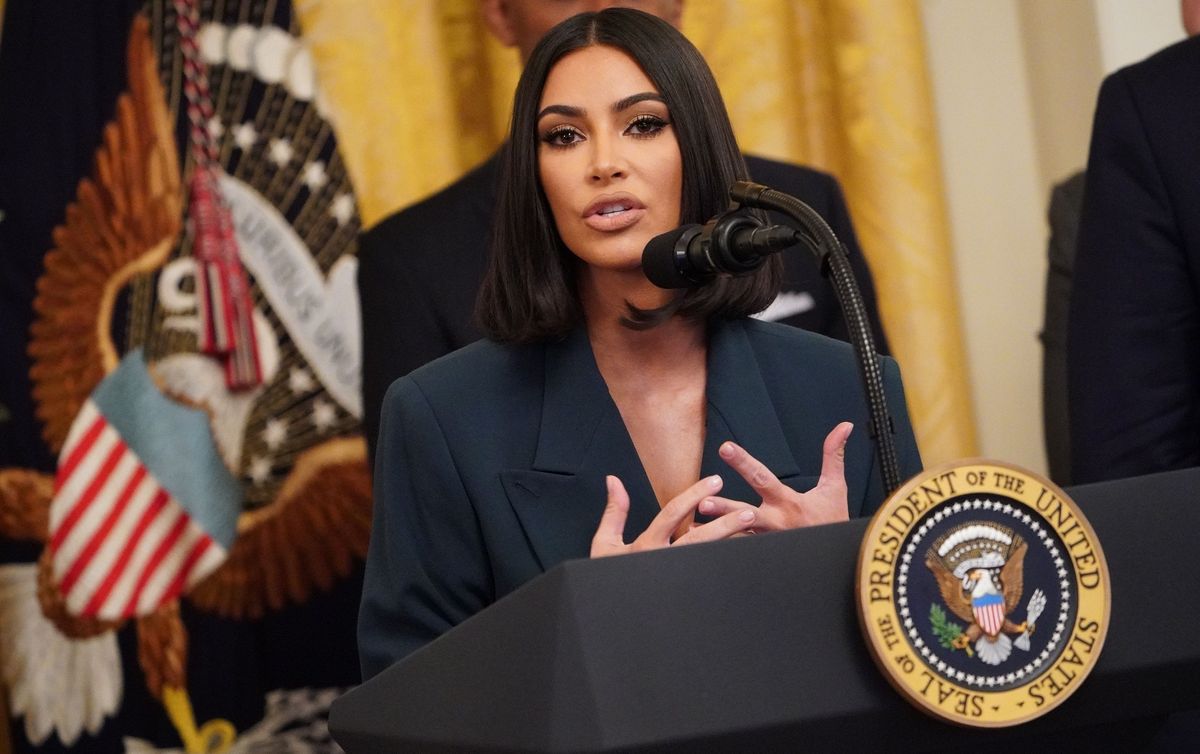 Celebrity and criminal justice reform advocate Kim Kardashian West was at the White House on Wednesday to celebrate actions that President Donald Trump took last month, and she decided to share the story to her tens of millions of social media followers since she "didn't hear much about it in the news."
What are the details?
Kardashian West wrote on Twitter, "President Trump commuted the sentences of three really deserving women. I didn't hear much about it in the news so I wanted to share with you their stories! I have the pleasure of spending the day with these women today along with @AliceMarieFree who helped to pick these women."
The women Kardashian West was referring to are Judith Negron, Crystal Munoz, and Tynice Nichole Hall, all nonviolent offenders who were granted clemency by the president on Feb. 18 — the same day President Trump issued a number of high-profile pardons and commutations of sentences, including that of former Illinois Gov. Rod Blagojevich.
Mrs. West went on to detail each of the women's stories on her timeline in order to highlight their cases, which were largely buried by the media in light of the big names and more controversial pardons issued at the same time.
Kardashian West noted that she was also joined on her trip to the White House on Wednesday by Alice Marie Johnson, a 63-year-old nonviolent drug offender whose life sentence was commuted by President Trump in 2018.
Anything else?
White House advisor and First Daughter Ivanka Trump also recognized the women whose sentences were commuted by her father, and posted a photo of the group gathered at the White House with the message, "Meet Judith Negron, Crystal Munoz and Tynice Nichole Hall," noting, "these three mothers were granted clemency by @realDonaldTrump last month and are already using their second chance to pay it forward!"
The White House acknowledged the gathering on Twitter, too, saying that Negron, Munoz, and Hall "met with the President in the Oval Office along with @AliceMarieFree and @KimKardashian."