It's not as if folks in Los Angeles County aren't dealing with enough as it is.
The powers-that-be said county stay-at-home orders "with all certainty" will be extended through July, the $328 million-making L.A. County Fair has been canceled for the first time since World War II — and Mark Hamill revealed he wanted Luke to turn to the dark side in "Return of the Jedi." Who knew?
Indeed, with folks under continual pressure to adhere to governmental mandates and forego life's enjoyments while saddled with longer and longer shutdown extensions, things just might pop.
And then L.A. County posted the following tweet Thursday:
"We know that businesses are working hard to adhere to the #SaferAtHome orders, but if you need to report a business for non-compliance, please call 888-700-9995 Monday-Friday (8 am- 5 pm)," the tweet read.
Judging by the massive ratio the tweet is receiving — along with the fed-up nature of the comments — it's safe to say folks in the area may have had just about enough of the present state of things.
How did commenters react?
Here's a sampling:
"I'd like to report @CountyofLA for violation of the Constitution…"
"The person who sent this tweet is still getting a taxpayer-funded paycheck while small business owners wonder whether the dreams they've built are about to be destroyed."
"OK Karen!"
"#LosAngeles where illegal aliens have sanctuary but legal businesses have punishment."
"Businesses are working hard to survive and be safe, but not as hard as you're working to turn us into East Germany."
"There is no 'LA County' without its businesses: the majority of our residents are not independently wealthy. Great job destroying their revenue, and by virtue of that, our entire tax base and economy."
"1984 was a warning, not a textbook."
And a number of responses came with accompanying visuals, such as: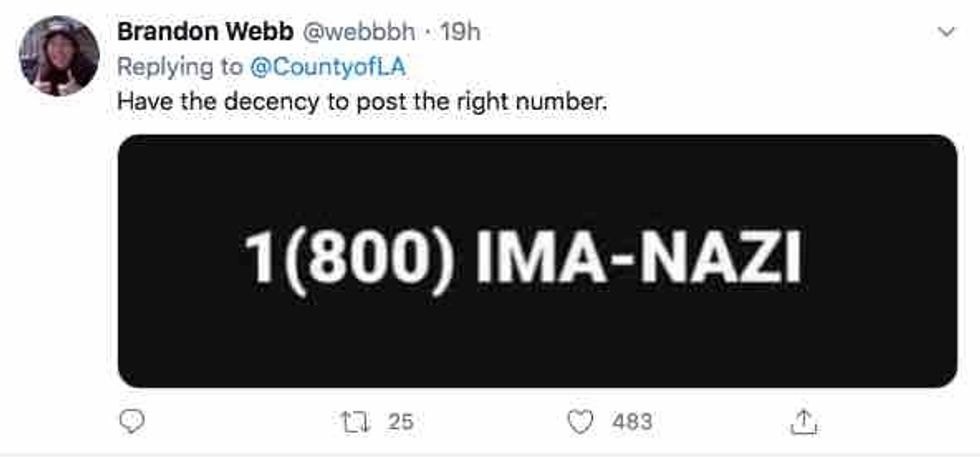 Image source: Twitter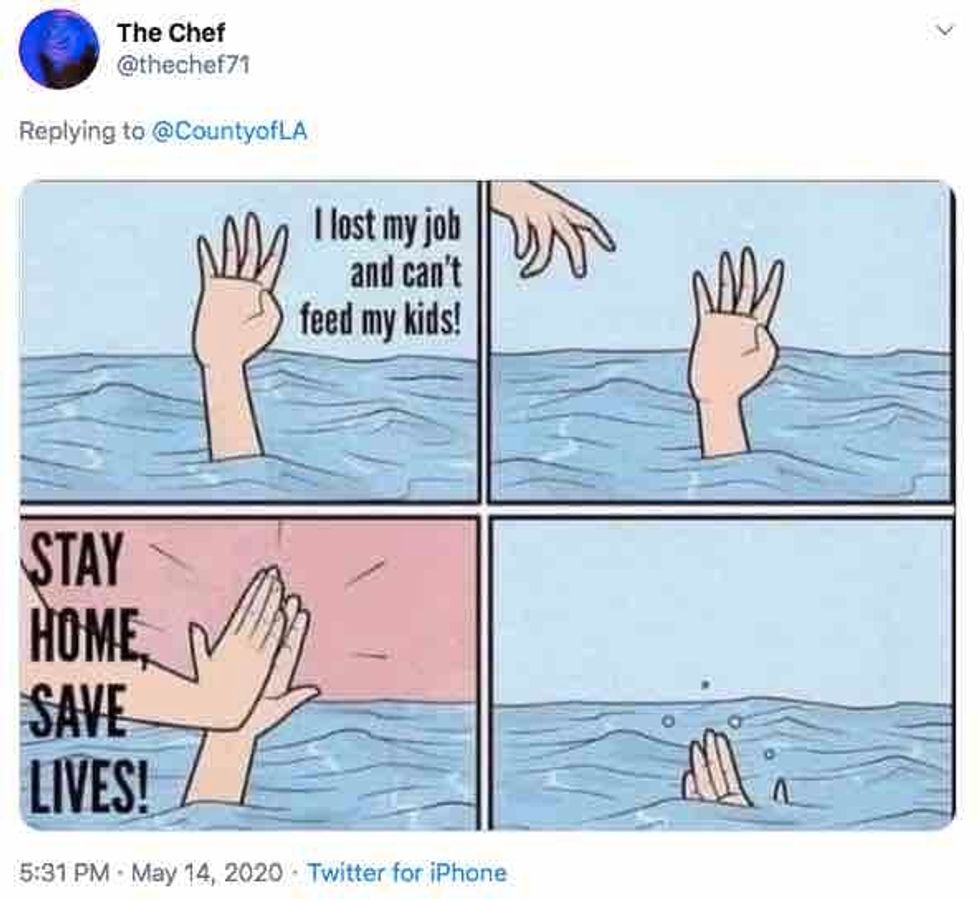 Image source: Twitter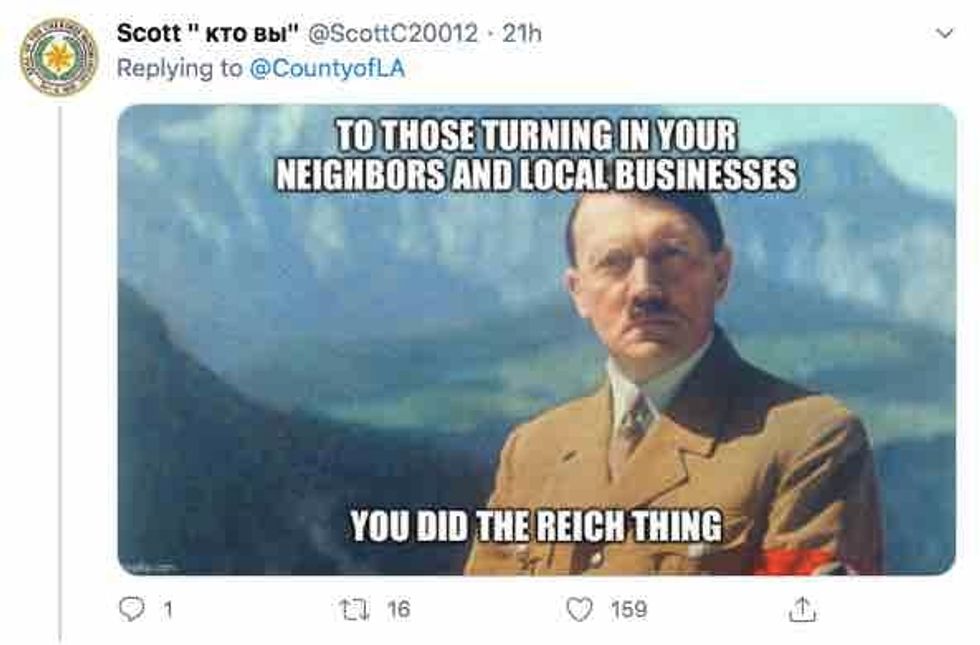 Image source: Twitter
But never fear: There's a silver lining for L.A. County residents.
None of them will be tasked with walking up to Donald Sutherland's character in this scariest-snitch-of-all-time scene from "Invasion of the Body Snatchers":
[embedded content] SCREAM!! (Invasion of the Body Snatchers – Donald Sutherland) youtu.be
(H/T: Twitchy)