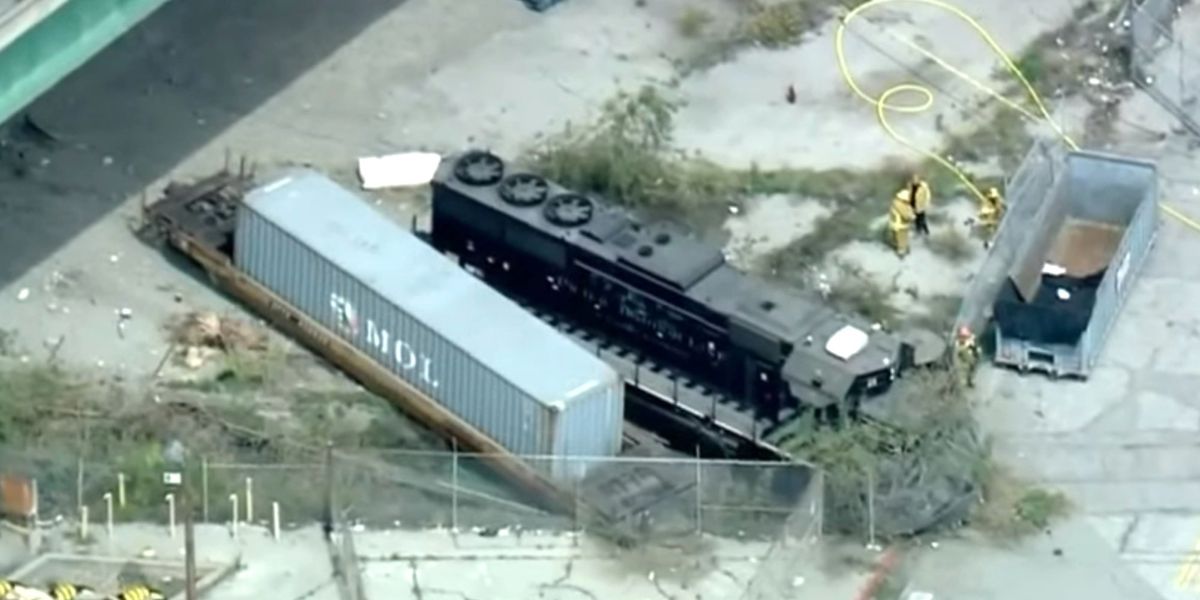 Law enforcement officials say a locomotive engineer tried to ram a train into the hospital ship in Los Angeles, California, in order to warn others about what he said were ulterior motives for the ship.
The man worked at the Port of Los Angeles on Tuesday and he derailed the train at full speed in an attempt to crash into the US Navy Hospital Ship Mercy.
The man was identified as 44-year-old Eduardo Moreno of San Pedro in a 10-page criminal complaint.
Moreno told officials that he believed the ship was there for a nefarious purpose and not simply to help patients suffering from the coronavirus.
"You only get this chance once. The whole world is watching. I had to," he reportedly told an official after he was captured.
"People don't know what's going on here. Now they will,' he added.
The train crashed though a series of barriers but ended its path 250 yards away from the ship. Nobody was hurt in the strange incident.
Moreno was charged with a federal statute against train wrecking, and faces 20 years in prison if found guilty.
Here's more about the bizarre crash:
[embedded content] Engineer Arrested For Derailing Train Near USNS Mercy, Claimed Ship Part Of 'Government Takeover' www.youtube.com