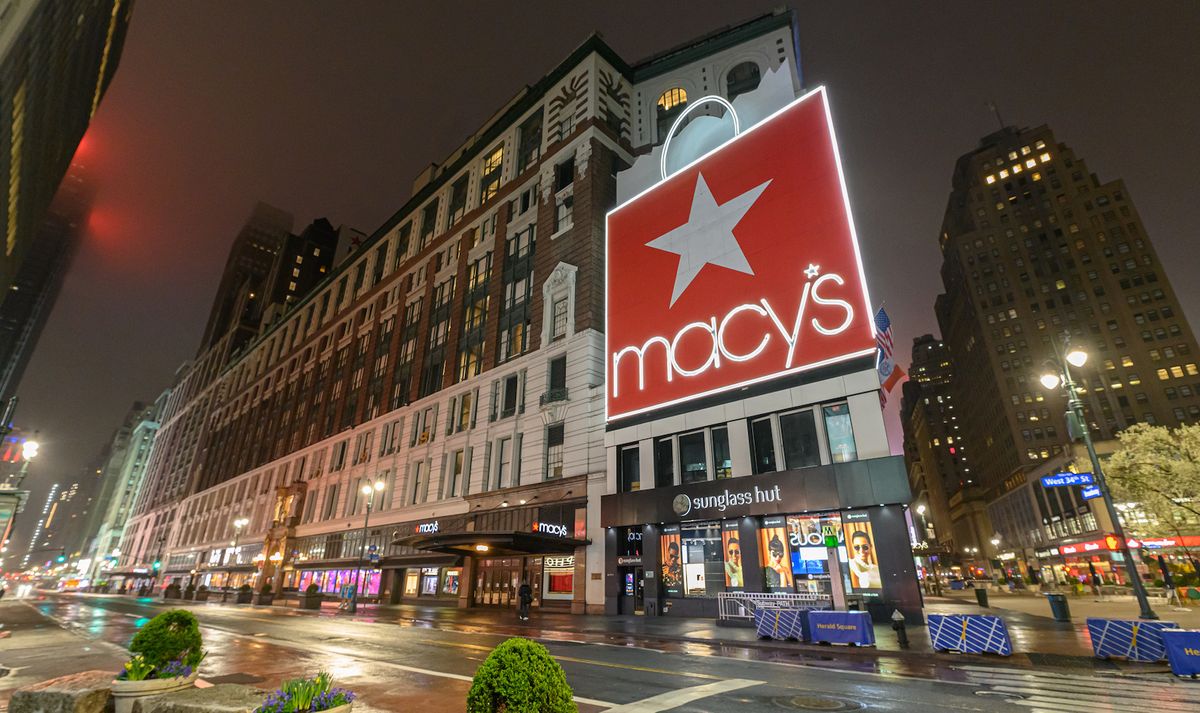 Macy's announced it would furlough a majority of its employees in order to stay afloat in an economy devastated by the coronavirus and the lockdown measures that are keeping most Americans at home almost all the time, The Hill reported.
The company employs approximately 130,000 people. For the foreseeable future, only those essential to basic operations will be kept on board. Those employees will be concentrated in the company's online business.
All Macy's stores closed March 18, and there is no set timetable for when they might reopen. The company has attempted other cost-cutting measures, but said more cuts were necessary.
"While the digital business remains open, we have lost the majority of our sales due to the store closures," a company statement read. "We've already taken measures to maintain financial flexibility, including suspending the dividend, drawing down our line of credit, freezing both hiring and spending, stopping capital spend, reducing receipts, cancelling some orders and extending payment terms, and we are evaluating all other financing options.
"While these actions have helped, it is not enough. Across Macy's, Bloomingdales, and Bluemercury brands, we will be moving to the absolute minimum workforce needed to maintain basic operations," the statement continued. "This means the majority of our colleagues will go on furlough beginning this week."
Furloughed employees will have health benefits, paid for by the company, through the end of May. The company didn't specify when it anticipated bringing people back, but said employees would return "on a staggered basis as business resumes."
Roughly 3.3 million Americans filed unemployment claims last week, by far the most in one week in history. And that could be just the beginning, as the Fed estimates unemployment could hit 32%, with as many as 47 million Americans losing their jobs.
The $2 trillion stimulus bill signed into law by President Donald Trump last week aims to minimize unemployment by supporting struggling businesses so companies don't have to lay off so many employees.
"Go back and hire your workers because the government is paying you to do that," Treasury Secretary Steve Mnuchin said Sunday, CNN reported.