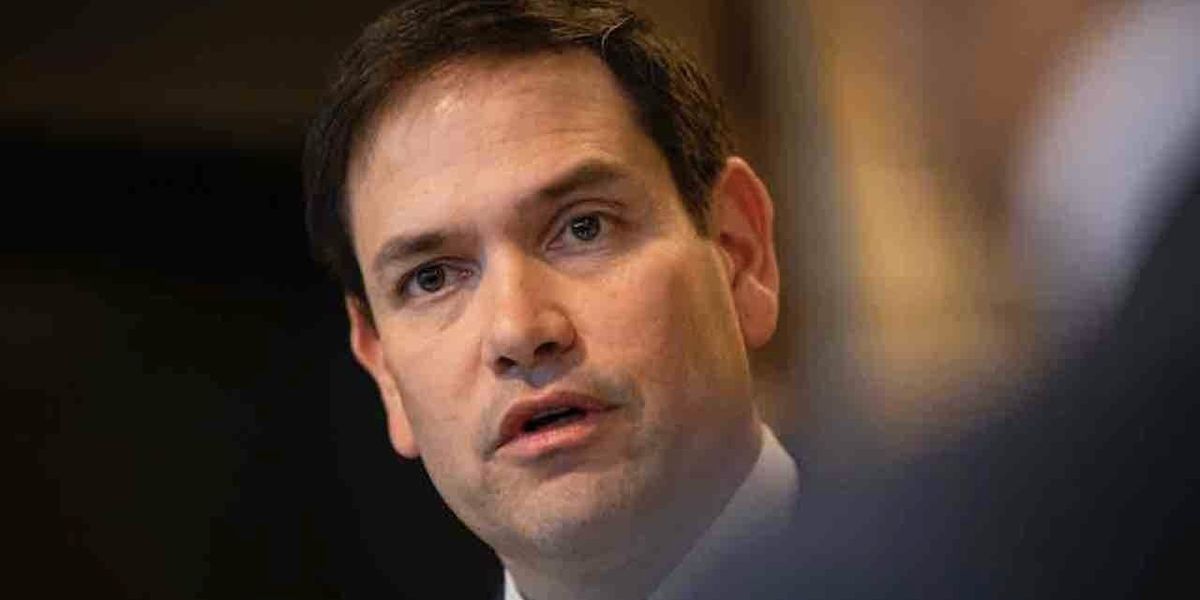 Republican U.S. Sen. Marco Rubio blasted the media Sunday, tweeting that some of its members "can't contain their glee & delight" in reporting that the United States has more coronavirus cases than China — and that the media are guilty of being "grotesque" and doing "bad journalism."
"We have NO IDEA how many cases China really has, but without any doubt it's significantly more than [what] they admit to," the Florida senator added.
As of Monday morning, Johns Hopkins University reported there are just over 143,000 confirmed U.S. coronavirus cases compared to 82,198 in China, where the virus originated.
And when the number of U.S. cases first eclipsed China's reported number, GQ Magazine correspondent Julia Ioffe asked a rather sarcastic question that appeared to reflect Rubio's concern: "Who's the s**thole country now?"
Blasting back
Apparently unaware of such sentiments in their ranks, some members of the media were none too pleased with Rubio's take — and told him so.
"Delight? Glee? Please think about that a little," Washington Post White House correspondent Anne Rumsey Gearan replied. "I haven't seen any such reaction among my colleagues. If you have[,] I'd be interested to know who you think is gleeful. We report facts. Which are sometimes inconvenient for those who dislike facts."
"This anti-press attitude is getting very tiresome in a situation where journalists all over the country are losing their jobs and others are contracting and even dying from the virus," Alastair Coote of the New York Times replied. "To suggest any of this reporting is gleeful is insulting."
"This is a trash take @marcorubio," left-wing commentator Roland S. Martin replied. "Media colleagues at @NBCNews and @CBSNews have DIED due to #Coronavirus. You are a liar and this tweet is atrocious. You continue to be a massive disappointment."
"We have colleagues who have died." MSNBC's Katy Tur tweeted.
"Zero evidence of this. Zero," Michael Barbaro of the New York Times tweeted. "Just good old fashioned media bashing for its own sake by a member of the US senate."
However
Rubio found a defender in conservative commentator Stephen L. Miller, who tweeted that a "lot of journalists are fainting over this tweet. Simple way to prove him wrong. Start writing about why China's numbers should be taken with extreme skepticism. Watch how many will and won't."
(H/T: The Hill)