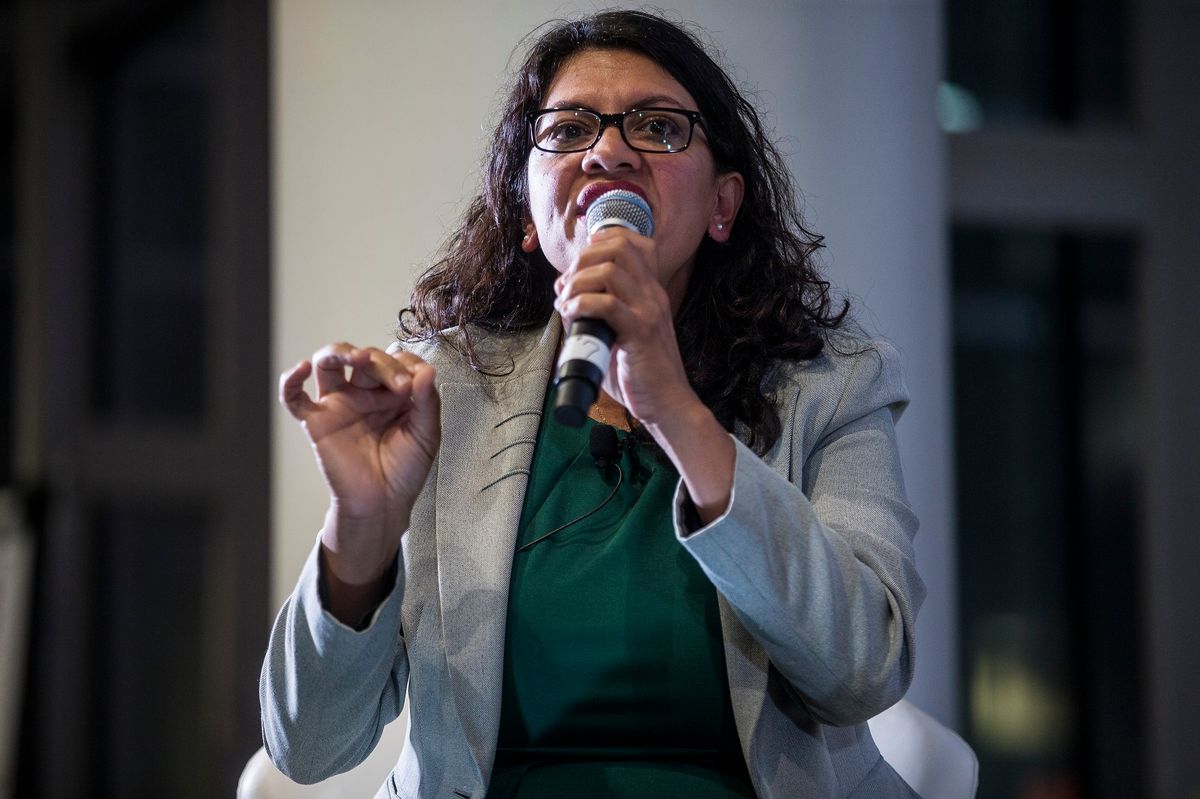 Radical leftist Rep. Rashida Tlaib (D-Mich.) has a penchant for raising eyebrows with her rhetoric, but she took it to another level on Wednesday when she declared during a pro-abortion rally that one of her go-to lines against pro-lifers is, "Maybe you shouldn't even want to have sex with me!"
What are the details?
During the rally in front of the Supreme Court, Tlaib told her fellow demonstrators, "This past year, I realized, my, my, my are they obsessed with our bodies, how we talk, how we look, what we stand for. I mean, this type of policing of our bodies is so interconnected to all the social justice movements all around the country."
"And let me tell you," Tlaib continued. "This obsession with our bodies. You know, I, in the Michigan legislature for six years, used to say to people, 'Yo, yo, you know what, you're so freakin' obsessed with what I decide to do with my body, maybe you shouldn't even want to have sex with me!'"
Journalist Tom Elliott of Grabien Media noted that Tlaib went on to accuse pro-life politicians of "commercializing" women's bodies.
Anything else?
Tlaib made her remarks at the same protest where Senate Minority Leader Chuck Schumer (D-N.Y.) threatened Supreme Court Justices Brett Kavanaugh and Neil Gorsuch.
Schumer addressed the men (who were not present) by name while speaking to the protestors, saying, "I want to tell you, Gorsuch, I want to tell you, Kavanaugh: You have released the whirlwind, and you will pay the price. You won't know what hit you if you go forward with these awful actions."
TheBlaze's Nate Madden reported that the protest was "scheduled to coincide with oral arguments in the high-profile June Medical Services v. Russo abortion case."
Madden explained:
The June Medical Services v. Russo case that the Supreme Court heard Wednesday is Kavanaugh's first one dealing with abortion since ascending to the bench in late 2018. It deals with whether or not the state of Louisiana can enforce a law that places hospital admitting requirements on abortion providers. Abortion proponents fear that the court may use it to significantly expand states' ability to restrict abortion access.