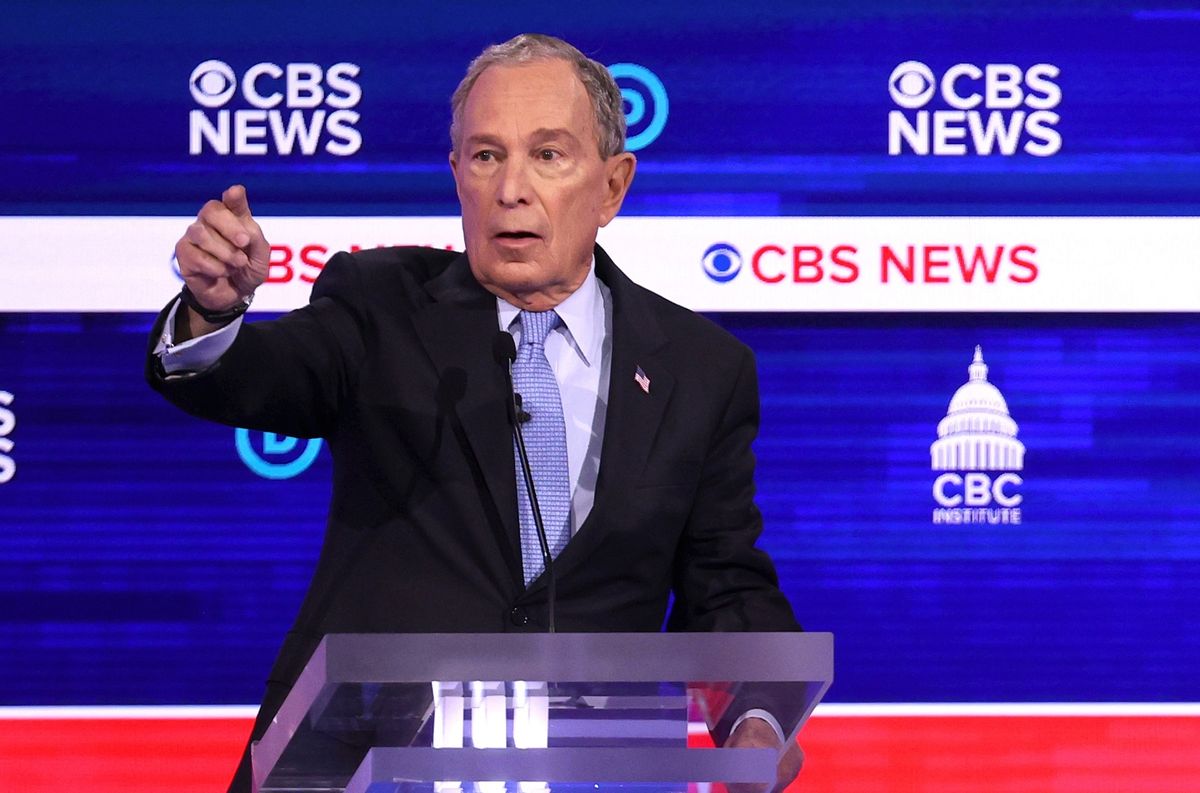 New York billionaire and Democratic presidential candidate Michael Bloomberg bragged during a primary debate Tuesday night that with the tens of millions he spent to get Democrats elected in 2018, he "bought" back the House of Representatives for the party.
What are the details?
"Let's just go on the record," Bloomberg said, speaking from the stage in Charleston, South Carolina. "They talk about 40 Democrats, 21 of those were people that I spent $100 million to help elect. All of the new Democrats that came in, put [House Speaker Nancy] Pelosi in charge, and gave the Congress the ability to control this president, I bought — I got them."
Bloomberg appeared to try to correct his wording at the end of his comments, but his statement reinforced what The New York Times reported in 2018. The outlet noted, "Overall spending by Mr. Bloomberg and his organizations in the 2018 elections topped $122 million, an amount that also includes donations to help Senate candidates and progressive organizations."
The former mayor of New York City has been accused by Republicans and Democrats alike for essentially "buying" his way into the presidential race. Indeed, the Democratic National Committee changed their rules by removing the individual donor requirement last month in order to allow Bloomberg — who entered the race late — onto the debate stage.
President Donald Trump has also accused Bloomberg of attempting to buy the Democratic nomination. Earlier this month, the president tweeted that Bloomberg "is illegally buying the Democrat Nomination," adding, "What Mini Mike is doing is nothing less than a large scale illegal campaign contribution. He is 'spreading' money all over the place, only to have recipients of his cash payments, many former opponents, happily joining or supporting his campaign. Isn't that called a payoff?"