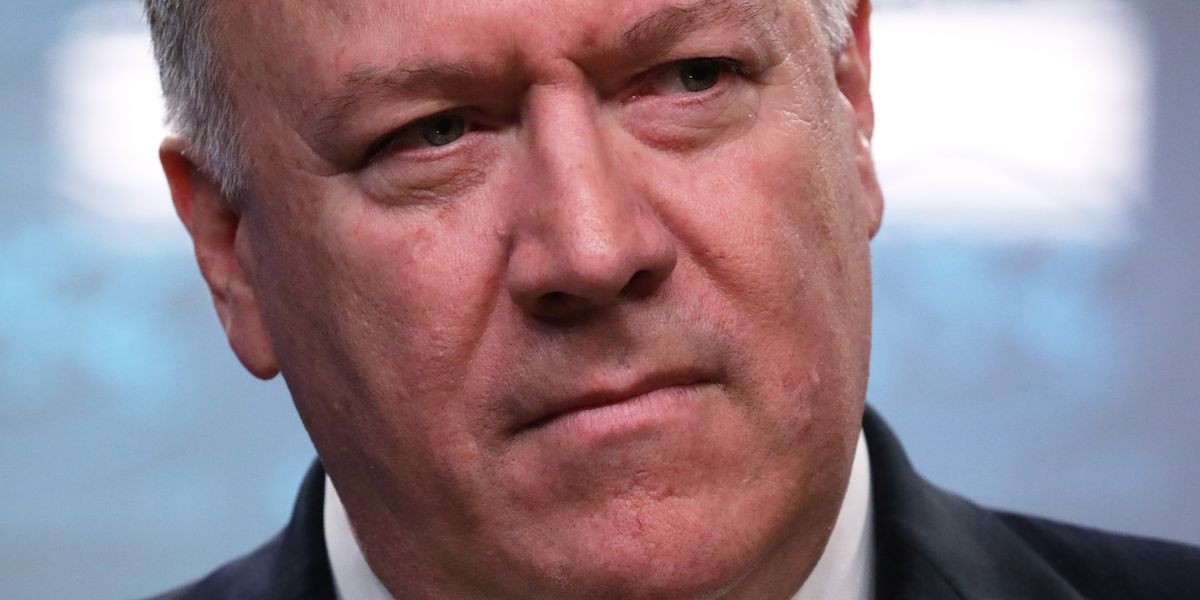 US Secretary of State Mike Pompeo lashed out at the government of China over unsubstantiated accusations made by a spokesman that the US might have originated the coronavirus and spread it in Wuhan.
According to a statement from the State Department on Monday, Pompeo objected to the rumors during a phone call with Yang Jiechi, the director of the Office of Foreign Affairs of the Communist Party of China.
"Secretary Pompeo conveyed strong U.S. objections to PRC efforts shift blame for COVID-19 to the United States," read the statement.
"The Secretary stressed that this is not the time to spread disinformation and outlandish rumors," it continued, "but rather a time for all nations to come together to fight this common threat."
On Thursday, a Chinese spokesman made headlines when he asked on Twitter if perhaps the coronavirus was introduced to Wuhan in China by the U.S. Army.
"CDC was caught on the spot. When did patient zero begin in US? How many people are infected? What are the names of the hospitals?" Zhao Lijian asked in a tweet.
"It might be US army who brought the epidemic to Wuhan. Be transparent!" he added emphatically. "Make public your data! US owe us an explanation!"
Experts are nearly certain that the contagion originated when the virus jumped from bats to human beings in Wuhan, contrary to the conspiracy theory spouted by the Chinese spokesman.
The confusion has been compounded by pundits objecting to coronavirus being described as the "Chinese Wuhan Virus," or the "Chinese virus," out of fears that these names may lead to racist attitudes and behavior against the Chinese.
Pompeo reiterated his concerns via Twitter on Monday.
"Spoke today with Director Yang Jiechi about disinformation and outlandish rumors that are being spread through official PRC channels," he said.
"The United States is sparing no effort to protect our people and contain the global #coronavirus pandemic. Beijing must acknowledge its role and be part of the solution," he concluded in a second tweet.
Here's more about China spreading conspiracy theories:
[embedded content] Chinese foreign ministry spokesman claims US army brought coronavirus to Wuhan www.youtube.com