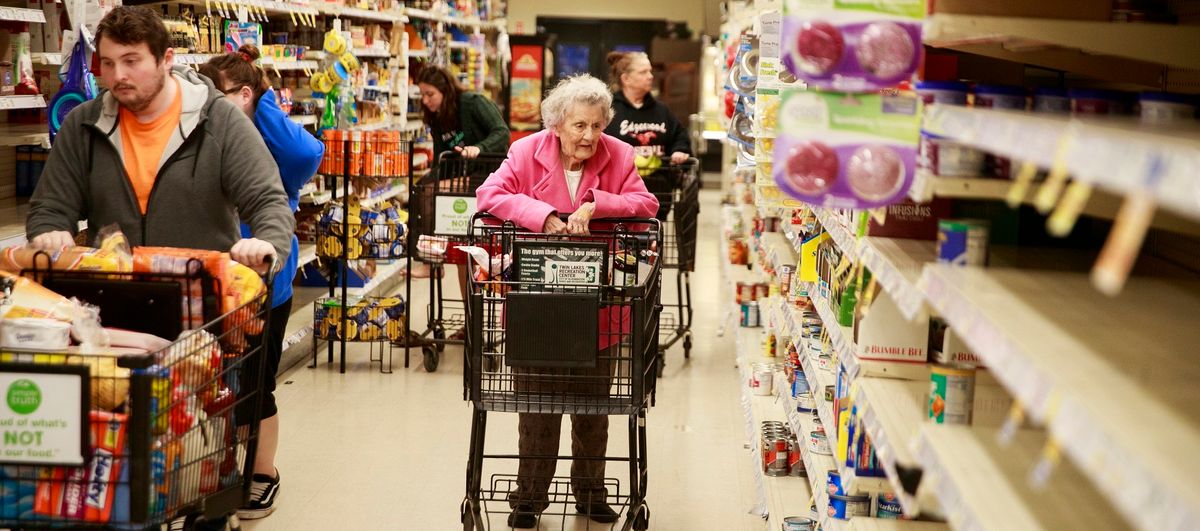 A researcher from the Massachusetts Institute of Technology is calling for social distancing guidelines worldwide to be updated, warning that evidence shows the novel coronavirus could travel as far as 27 feet between people and remain airborne for hours.
What are the details?
Dr. Lydia Bourouiba, an associate professor at MIT, published a new study last week citing studies showing that particles from a sneeze or cough could create "a cloud that can span approximately 23 to 27 feet," arguing that droplets carrying COVID-19 could reach such distances and remain airborne for hours at a time.
Currently, the Centers for Disease Control and Prevention recommends that individuals stay six feet away from each other in public spaces to avoid the spread of COVID-19, and the World Health Organization recommends people keep a distance of three feet apart.
According to Bourouiba, the current guidelines from federal and international health officials may not cut it in the fight against the rapidly-spreading coronavirus.
"There's an urgency in revising the guidelines currently being given by the WHO and the CDC on the needs for protective equipment, particularly for the frontline health care workers," Bourouiba told USA Today.
In reaction to Bourouiba's study, University of Washington infectious disease professor Dr. Paul Pottinger told the newspaper, "For me, the question is not how far the germs can travel, but how far can they travel before they're no longer a threat."
He explained, "The biggest threat — we think — with the coronavirus is actually the larger droplets. Droplets of saliva, snot, spit. Droplets that almost look like rain, if you will, when someone sneezes. Those droplets are large enough that gravity still acts on them. Usually, within about 6 feet of leaving somebody's body, those larger, more infectious droplets will drop to the ground. That's where the six-foot rule comes from."
Anything else?
Coronavirus Task Force Dr. Anthony Fauci was asked about the MIT study during a press conference on Tuesday, and called it "misleading," The Daily Mail reported.
"This could really be terribly misleading," Dr. Fauci said of the findings. "What it was was looking at the droplets by speaking, by coughing, by sneezing. So if you go way back and go 'atchooo' and go like that, you might get 27 feet."
He added, "If you see somebody do that get out of the way but that is not practical."