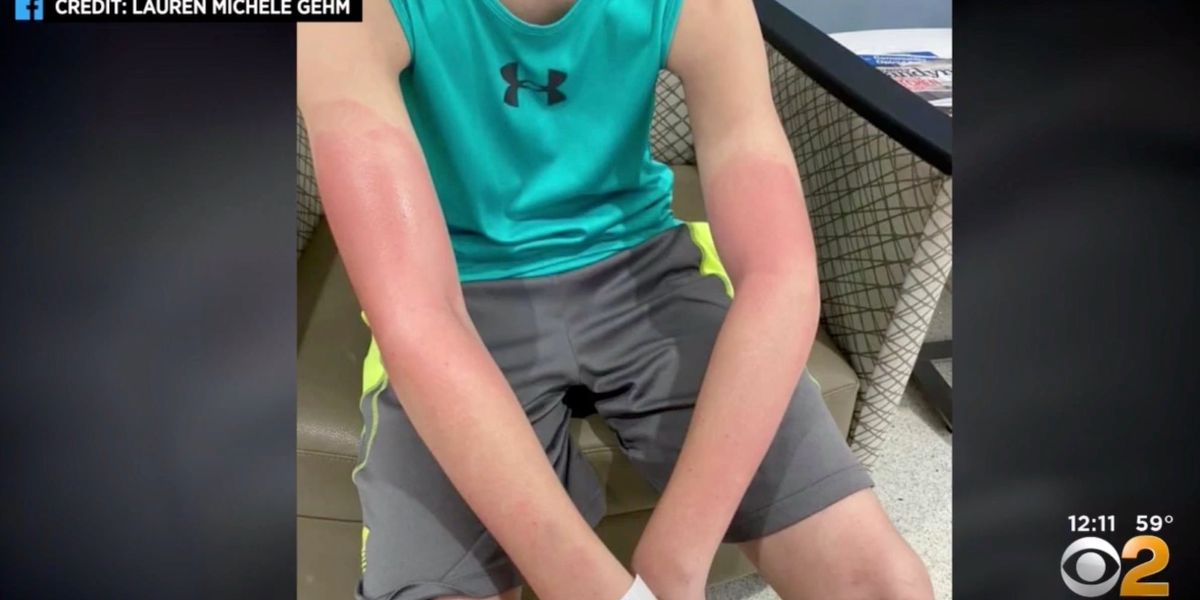 The owner of a 7-Eleven convenience store in River Dale, New Jersey, has been arrested for mixing and selling his own home-made spray sanitizer after it burned four boys.
Police responded to a post on social media showing photographs of a young man who had experienced first degree chemical burns after using the spray sanitizer.
They found three other boys, aged 10 and 11, who had suffered the same reaction.
When they tracked down the source of the spray, they discovered that Manisha Bharade had allegedly been mixing a foaming sanitizer with water and selling it at her 7-Eleven store. The sanitizer had not been meant for resale.
Police said fourteen bottles of the substance had been sold, and only 5 were accounted for. They are working to find where those other nine bottles ended up, and what chemicals exactly composed the substance that was mixed.
The bottles were selling for $2.49 each.
Bharade was charged with four counts of endangering the welfare of a child and one count of deceptive business practices.
Consumers afraid of coronavirus have been buying up hand sanitizer and finding shortages on store shelves. While there are ways to safely make the sanitizer at home, authorities caution against buying these home-made concoctions.
Experts also say that simple thorough hand-washing is preferable to sanitizer in order to stop the spread of coronavirus.
Here's a local news report about the spray:

[embedded content] www.youtube.com