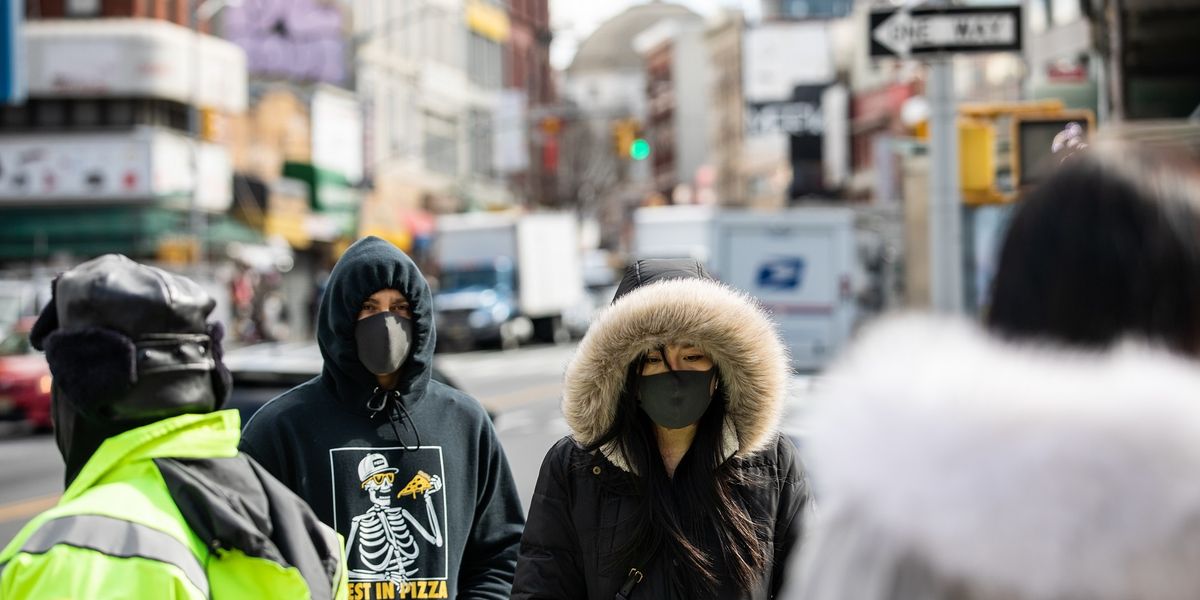 Roughly 1,000 people in New York City have been ordered quarantined by health officials, most over fears that they many may have come in contact with any of five individuals in one community who have tested positive for the coronavirus known as COVID-19.
There are six confirmed cases in the state.
What are the details?
The Washington Post reported that the outbreak began as such: "First, a lawyer who commutes between the suburbs and his midtown Manhattan office was diagnosed with the coronavirus. Then, his wife and children tested positive, along with a neighbor who drove him to the hospital."
The lawyer was admitted to a hospital and his wife and the two children were quarantined in their home. One of the kids, a boy, is a student who lived on campus at Yeshiva University, according to the New York Post. The outlet noted that "his 14-year-old sister attends the private Jewish SAR Academy in Riverdale that closed Tuesday for 'precautionary measures.'"
Now, anyone who came into contact with the family or the neighbor either through the kids' schools, the parents' law firm, their medical treatment, the family's synagogue, or in any other capacity have been ordered by health officials to self-quarantine.
Several people with known contact have been tested for COVID-19, and results are pending.
In addition to the folks who may have come in contact with the family or the neighbor, Gov. Andrew Cuomo told reporters that another 300 study-abroad students at state-run universities are being recalled back from countries with high numbers of coronavirus cases, namely China, Italy, Japan, Iran, and South Korea. Those students will be quarantined for 14 days.
According to WHEC-TV, that means the number of people ordered to self-quarantine or to face procedural quarantine is around 1,000 people, and "county officials said they will mandate quarantines for those who do not comply."
During a press conference on Wednesday, Gov. Cuomo explained that COVID-19 is often spread through close contacted with those infected, rather than through mass transit. He cautioned against panic, saying, "We have an epidemic caused by coronavirus, but we have a pandemic that is caused by fear."
Anything else?
The sixth confirmed coronavirus case in New York state is a 39-year-old woman who tested positive after returning from a trip to Iran. She and her husband are both health care workers who traveled together, and are self-quarantined in their Manhattan home. The wife is recovering, and the husband tested negative for coronavirus but remains quarantined out of caution.