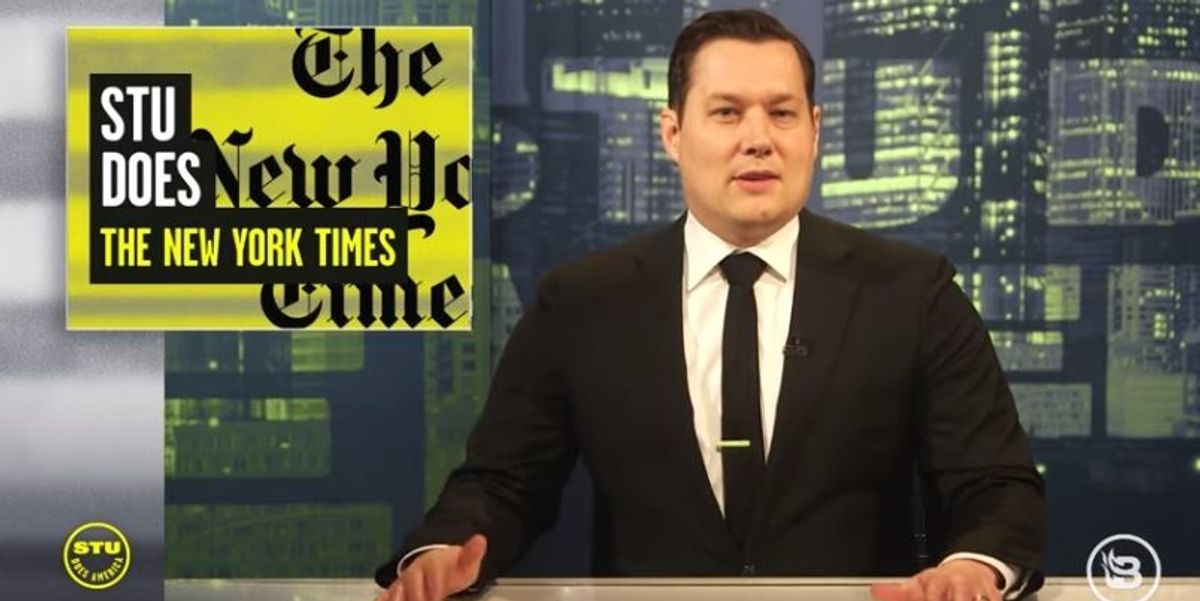 Thursday, Stu Does America host Stu Burgiuere took a look at the New York Times' online coverage of most effective ways to slow the spread of coronavirus. Why is this worth discussing?
Only in the New York times can you learn about how hand sanitizer is inferior to soap and water as a method for keeping hands coronavirus free. And be price gouged by coronavirus-inspired ads for hand sanitizer all from one news source.
So, if you are looking for a $10 travel size bottle of bootleg hand sanitizer look no further than the New York Times coronavirus coverage.
Here's an online review from a "totally legitimate" customer:
"Regular hand washing and face masks are the best way to keep the corona away," one "totally legitimate."
Here's Stu for the full story…
[embedded content] The New York Times: Price Gouging Projection? youtu.be
Want more from Stu?
To enjoy more of Stu's lethal wit, wisdom, and mockery, subscribe to BlazeTV — the largest multi-platform network of voices who love America, defend the Constitution and live the American dream.