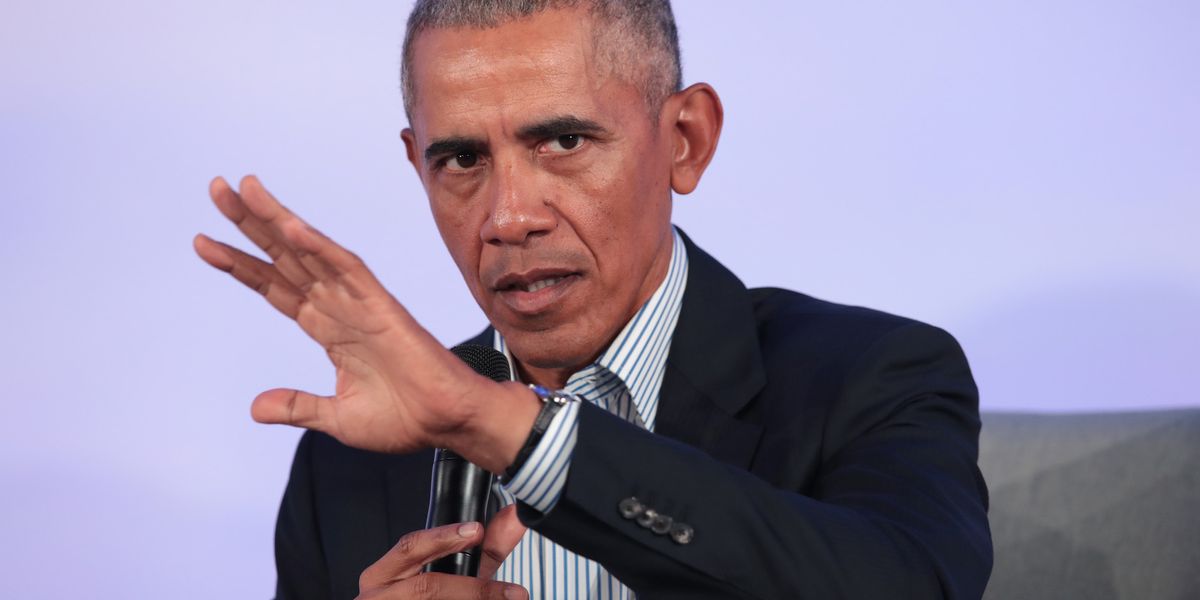 Former President Barack Obama criticized the Trump administration for rolling back policies he put into place to combat global warming, but many objected to his comparison to the coronavirus pandemic.
"We've seen all too terribly the consequences of those who denied warnings of a pandemic," Obama tweeted. "We can't afford any more consequences of climate denial."
"All of us, especially young people, have to demand better of our government at every level and vote this fall." he concluded.
The decision from the Trump administration would rescind gas mileage and emission requirements imposed in 2012 under Obama.
Obama's attempt to conflate the global coronavirus pandemic with climate change found many critics on social media.
"Sorry, we're working on a global pandemic right now, call back later," responded Ben Shapiro.
"Talk about tone deaf," said California lawmaker John Dennis.
"Dear Dumbo, Warmer temperatures slow the virus," said Peabody-award winning actor Nick Searcy.
Others, like liberal actress Bette Midler, endorsed Obama's tweet and attacked President Donald Trump.
"We can't catch a break from the viciousness of the Trump administration," she responded. "They keep piling it on, knowing we are focused on the coronavirus."
Here's more about Trump's fuel emissions decision:
[embedded content] Trump administration releases new fuel efficiency standards www.youtube.com