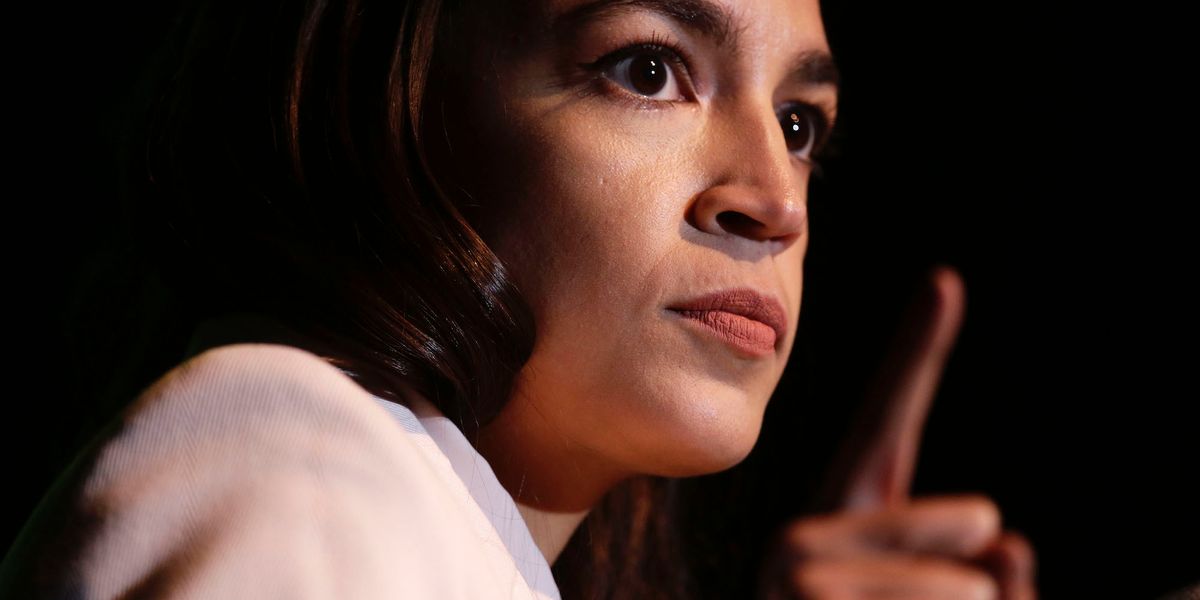 Socialist democrat Rep. Alexandria Ocasio-Cortez (D-N.Y.) was pressed on why Sen. Bernie Sanders (I-Vt.) lost the primary contest in Michigan, and she blamed "rampant voter suppression."
Ocasio-Cortez was on "Special Report" with Bret Baier on Fox News when she made the comments Thursday.
"How can you say the progressive position is still prevailing nationwide when Joe Biden is winning so much?" asked Baier, using Sanders' loss in the Michigan primary as a springboard.
"Well, I think one thing that isn't being talked about is the rampant voter suppression in this country," Ocasio-Cortez responded.
"Right there in Ann Arbor, where we had that rally, those kids were waiting three hours in line to vote in Michigan. And so when we talk about who's turning out and who's not turning out, we absolutely need to be clear," she added.
"You're saying that you think voters didn't get to vote that wanted to vote in Michigan?" Baier replied.
"Absolutely!" Ocasio-Cortez answered.
"You know, obviously, there's also more that we need to do in terms of turning out youth voters," she added. "We need to make sure that we're inspiring young people to turn out. But when you do turn out, you should not be waiting three, four, seven hours in order to vote."
Critics of Ocasio-Cortez noted on social media that Joe Biden won the primary by more than 260,000 votes, which would be nearly impossible to reach by voter suppression.
Rather than address the criticism, Ocasio-Cortez went on Twitter to assure her supporters that she had gone on Fox News for a good reason.
"I usually don't go on FOX on principle, but misinformation about coronavirus has made me concerned about risk," she offered.
Here's the video of her comments:
[embedded content] www.youtube.com