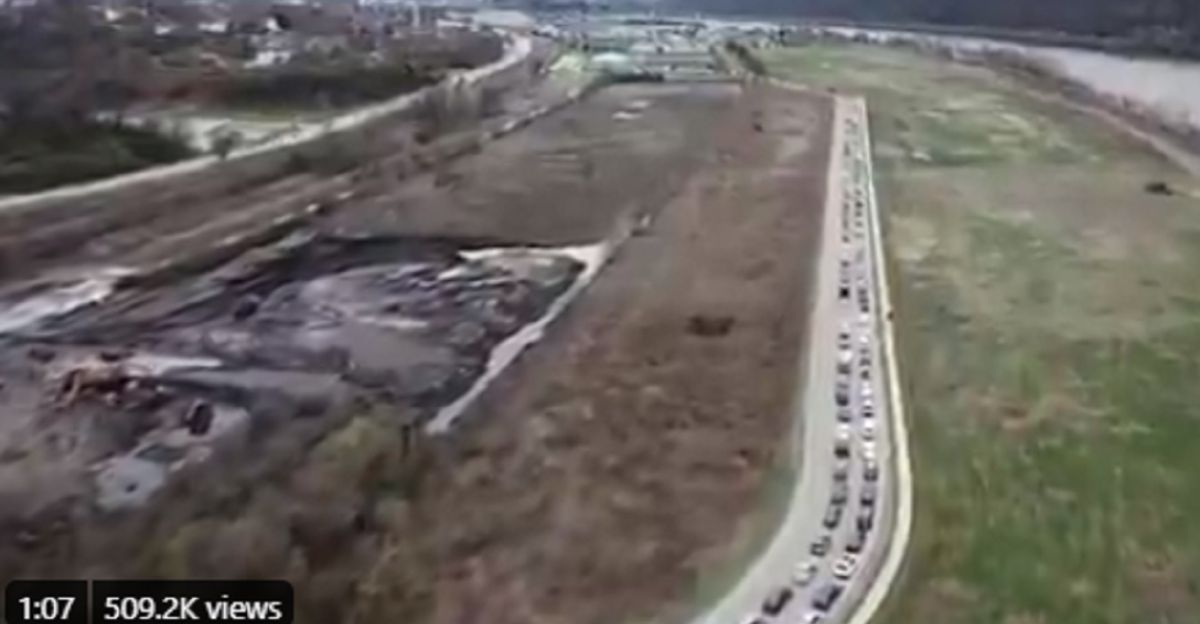 Traffic patterns in Duquesne, Pennsylvania, were disrupted on Monday, due to a mile-long stretch of vehicles lined up as people waited for hours seeking hunger relief boxes from the Greater Pittsburgh Community Food Bank.
Law enforcement set up portable toilets along the roadway every 3/10ths of a mile for the crowd that began forming at around 7:00 a.m. Distribution of food began at noon.
What are the details?
Pittsburgh Post-Gazette multimedia editor Andrew Rush posted footage of the traffic jam taken from a helicopter, showing the line of cars bumper-to-bumper.
WPXI-TV reported that food bank's distribution event changed traffic patterns in the area, causing police to step in and help direct drivers. New access restrictions were established for folks attempting to reach the facility in order to prevent further disruption from the mile-long line stretch taking up two lanes.
Greater Pittsburgh Community Food Bank employees told the outlet that the surge in need was due to a sharp uptick in unemployment claims from business closings and layoffs caused by the coronavirus pandemic and the social distancing measures that have come in an attempt to stop the spread of the virus.
The Morning Call reported Monday that unemployment claims in Pennsylvania soared to an "unprecedented" 835,000 over the past two weeks. The volume of filings caused the state's unemployment website to crash over the weekend, according to KYW-TV.
Anything else?
Food pantries across the country are experiencing the same surge in traffic.
The Orange Country Register reported another mile-long line of vehicles formed outside the Second Harvest Food Bank in Anaheim, California, on March 21, during a pop-up distribution event.
Vice reported that food banks across the U.S. are experiencing a "tsunami" of people in need amid the coronavirus crisis, noting that "some places are seeing double their normal amount of clientele."