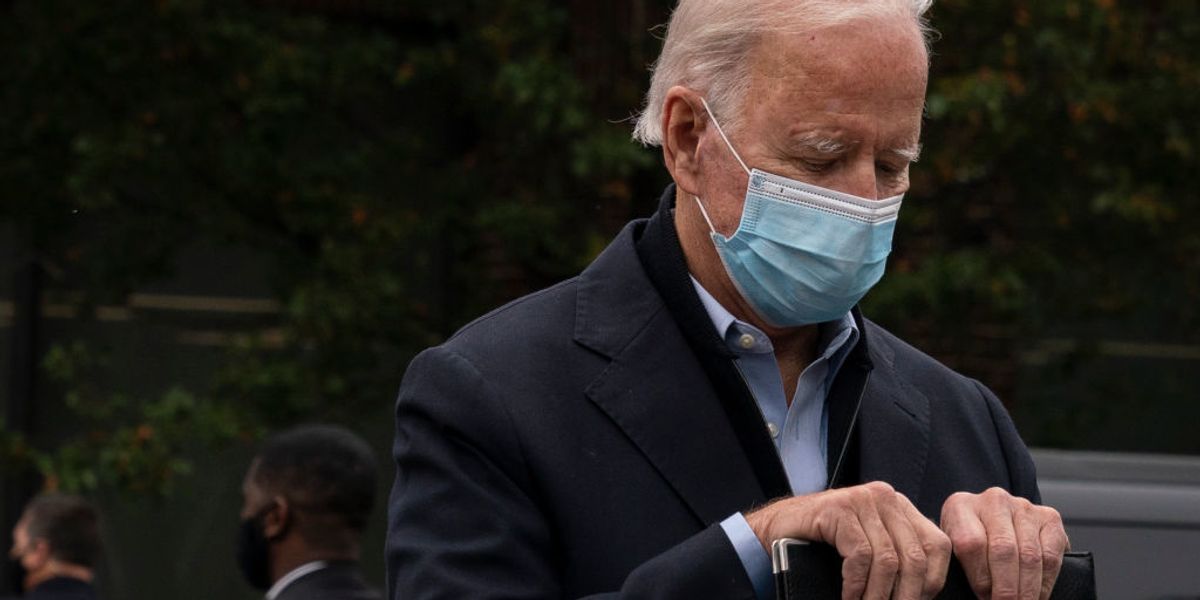 Democrats are becoming increasingly concerned about losing key swing states, including Pennsylvania. This is despite Joe Biden being up by as many as seven points in his native state, according to a recent ABC News/Washington Post poll. FiveThirtyEight founder and professional pollster Nate Silver revealed how crucial Pennsylvania is to Biden's path back to the White House.
During an appearance on ABC's "This Week" on Sunday, Silver hinted that the entire 2020 presidential election could hinge on the results of Pennsylvania.
"Pennsylvania has not bumped up to a 7 or 8-point Biden lead, like we see in Michigan and Wisconsin," Silver said. "It's 5 points. It's not a big early voting state, so a lot of votes have not yet been cast in Pennsylvania."
"Among the votes that were sent in by mail, there are some provisions about a naked ballot, a security envelope," the FiveThirtyEight editor-in-chief explained. "That could make things more complicated. You could have the courts involved. You have some protests, looting in Philadelphia. There's lots of stuff going on."
"Maybe a lot of little things add up and Biden loses Pennsylvania by half a point, and then he doesn't quite pull off Arizona or North Carolina," Silver warned Democrats. "He does have other options. … But still, without Pennsylvania, then Biden becomes an underdog."
Just days ahead of November 3, the @FiveThirtyEight presidential election forecast has Joe Biden with a 90 in 100 c… https://t.co/chPzVYfq5F

— This Week (@This Week)1604245276.0
FiveThirtyEight projects Biden to win the 2020 presidential election: "We simulate the election 40,000 times to see who wins most often." According to the site's projections, Biden wins 89 out of 100 times and President Donald Trump wins only 10 out of 100 outcomes.
Silver claiming that Biden winning the election could be contingent on one state is much different than what he said a few weeks ago.
Silver wrote on Twitter that Biden could easily defeat Trump in a landslide. Silver shared a possible electoral map where Biden wins a number of historically red states, including Texas. Silver said it is possible for Biden to collect 413 electoral votes, giving Biden the most lopsided presidential election victory since 1988 when Republican George H.W. Bush won 426 electoral votes against Michael S. Dukakis, who received only 111.
So you get a big cluster of outcomes at around Biden 413 electoral votes, which is where he wins all the toss-ups /… https://t.co/CxT9IJM8iw

— Nate Silver (@Nate Silver)1602871647.0
In 2016, Trump narrowly defeated Hillary Clinton in the battleground state of Pennsylvania by only 44,000 votes out of 6 million that were cast.
The Washington Post reported, "Biden will campaign in and near Pittsburgh on Monday, and Harris will be on the other side of the state, the campaign announced Sunday."
Adding that their spouses, Jill Biden and Doug Emhoff, will also be on the campaign trail in Pennsylvania.
"Basically, the Biden campaign is hyper-focused on PA the next 36 hours," Washington Post national politics reporter Sean Sullivan tweeted. "And Dems on the ground have grown increasingly nervous about the state in the final stage."
Lady Gaga, who posted a "pandering" and "cringe" endorsement of Biden on Saturday, will also be campaigning in Pennsylvania for the Democratic presidential nominee.