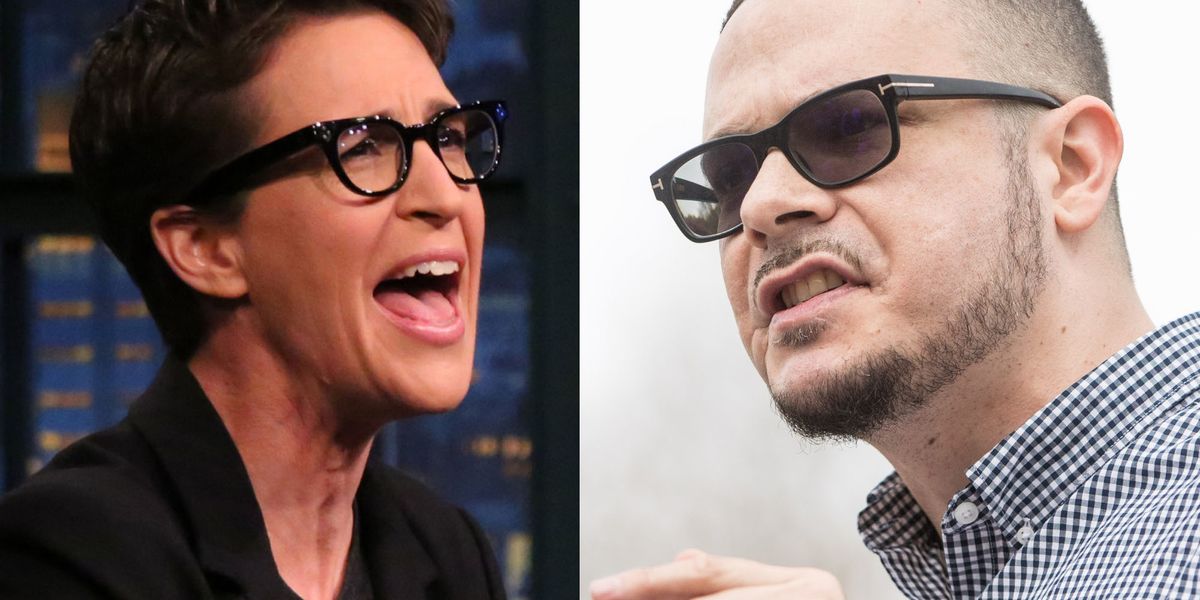 MSNBC host Rachel Maddow called out a campaign surrogate for the presidential campaign of Sen. Bernie Sanders (I-Vt.) after he tried to misrepresent her report to corroborate claims of election rigging in the Democratic primary.
The exchange occurred based on "Black Lives Matter" activist Shaun King's tweet based on Maddow's reporting after the results of the Super Tuesday primary elections.
King tweeted that Maddow had reported that the Democratic Party was "interfering" with the primary election to stop Sanders.
"They reported that the party has asked [New York billionaire Mike] Bloomberg to drop out so that Biden would have an easier time against Bernie," he added.
Maddow fired back from her social media account to protest the representation of her report.
"What?" Maddow tweeted. "No. I didn't report any such thing."
"You absolutely did," he responded.
King doubled down and posted a video of Maddow on air at MSNBC that officials of the party were pressuring Bloomberg to quit.
"The Bloomberg campaign is experiencing INTENSE PRESSURE from multiple sources from inside of the Democratic Party that he needs to quit," King tweeted.
He added another report from MSNBC where they explicitly stated that Democrats were pressuring the billionaire to quit in order to help former Vice President Joe Biden's candidacy.
Critics accused Shaun King of misrepresenting Maddow's report and comments, and ridiculed him on Twitter.
King has been a controversial social media activist who has been accused of orchestrating online mobs to accost innocent people associated with his activism on behalf of the African-American community.
Officials of the Democratic National Committee have been very sensitive to accusations from supporters of the Sanders campaign that they are trying to rig the primary election against their candidate.
Here's more about Shaun King and his activism:

[embedded content] www.youtube.com