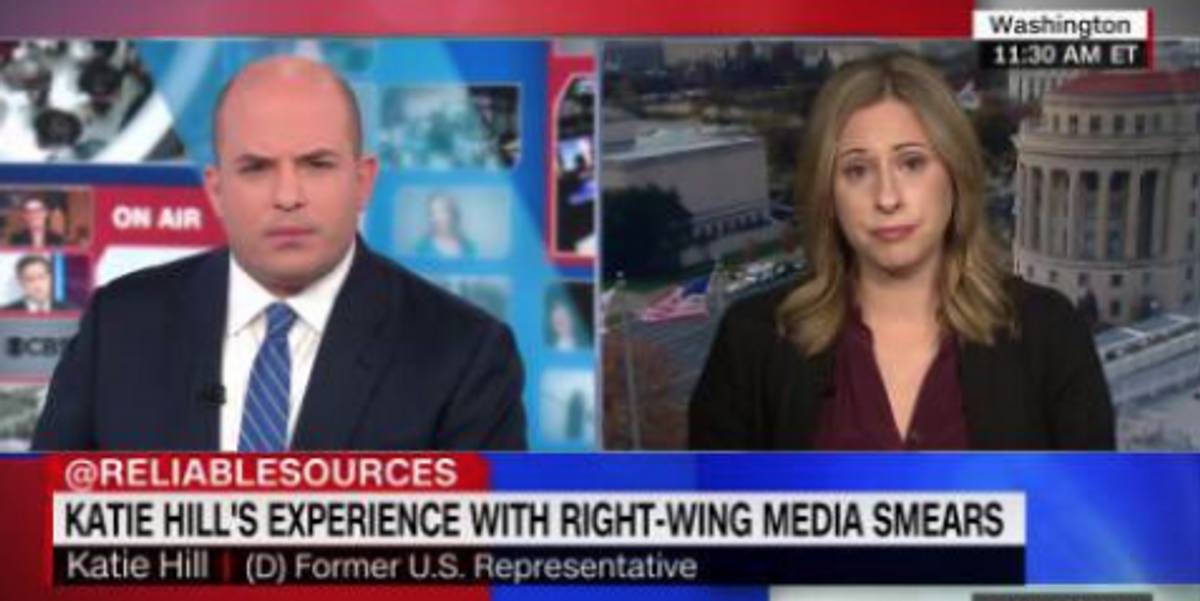 It seems like life is back to normal for Katie Hill, the disgraced former member of Congress who resigned last October after it was revealed that she and her husband were involved in an intimate "throuple" with one of her congressional staffers. In fact, Page Six reported that Hill may be "dating" Playboy's Washington, D.C., political correspondent, Alex Thomas.
The two were reportedly spotted at a posh Manhattan party last week for the launch of Lachlan Markay and Asawin Suebsaeng's book, "Sinking in the Swamp." The book said to be "a deep dive into the murky underworld of President Trump's Washington" that exposes the "charlatans" and "run-of-the-mill con artists" who have "infected" the nation's capital.
Hill denies the two are dating
Hill and Thomas were spotted at the party by at least two attendees who spoke to Page Six on background.
"They arrived together, they were together all night, and they left together," an attendee of the Upper East Side party said. Another anonymous source noted the two "kept going outside to smoke together."
Page Six contacted Thomas for comment who denied that he and Hill, who is currently going through a divorce, are in a relationship.
Guess who else was in attendance?
CNN's Brian Stelter, Oliver Darcy, and Vicky Ward were also said to be at the party, along with New York Times Styles reporter Taylor Lorenz. Stelter's attendance is notable since he, as the host of "Reliable Sources," frequently calls out his industry colleagues for biased reporting. It is unclear if any of the journalists interacted with Hill or Thomas at the event.
Page Six also noted that when the scandal surrounding Hill first broke and nude photos of the former House member were leaked online, Thomas defended her. The Playboy reporter accused the National Republican Congressional Committee of "shopping around" the pictures of Hill. The NRCC denied this.
Hill said the photos were part of a smear campaign by media conservatives. She has also attributed her resignation, in part, to "biphobia" on Capitol Hill.