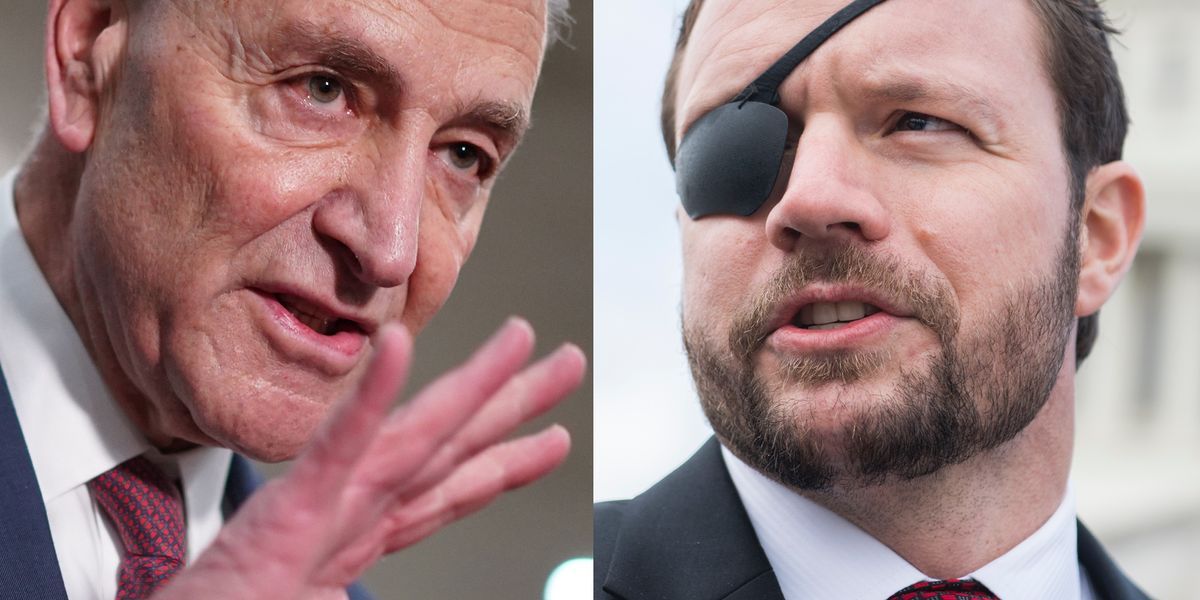 Rep. Dan Crenshaw (R-Texas) swiftly cut through a narrative Senate Minority Leader Chuck Schumer (D-N.Y.) tried to push about the lack of coronavirus testing kits available in the United States.
Schumer was responding to President Donald Trump blaming the Obama administration for the CDC's "inadequate and slow" testing system for a pandemic.
"President Trump is once again trying to blame the previous administration for the number of tests available. This is his #DailyLie. Enough, President Trump. Stop trying to deflect blame and just get to work. Prioritize health and safety and get a handle on testing NOW," tweeted Schumer.
Crenshaw shot down both attempts to pass the blame and called the preoccupation with scoring political points "downright gross."
"It's not Obama's fault and it's not Trump's fault. We have stringent FDA regulations, long in place, that created barriers to the private industry creating a test quickly.
"This obsession with scoring political points is downright gross," he concluded.
Fears of the coronavirus have shut down most sports and outdoor events, and led to a historic crash in the stock market. On Friday the president declared a national emergency and House Speaker Nancy Pelosi (D-Calif.) indicated that they had reached an agreement on new legislature to address the pandemic.
Here's more about the pandemic from Crenshaw:
[embedded content] Coronavirus: Facts VS Myths www.youtube.com