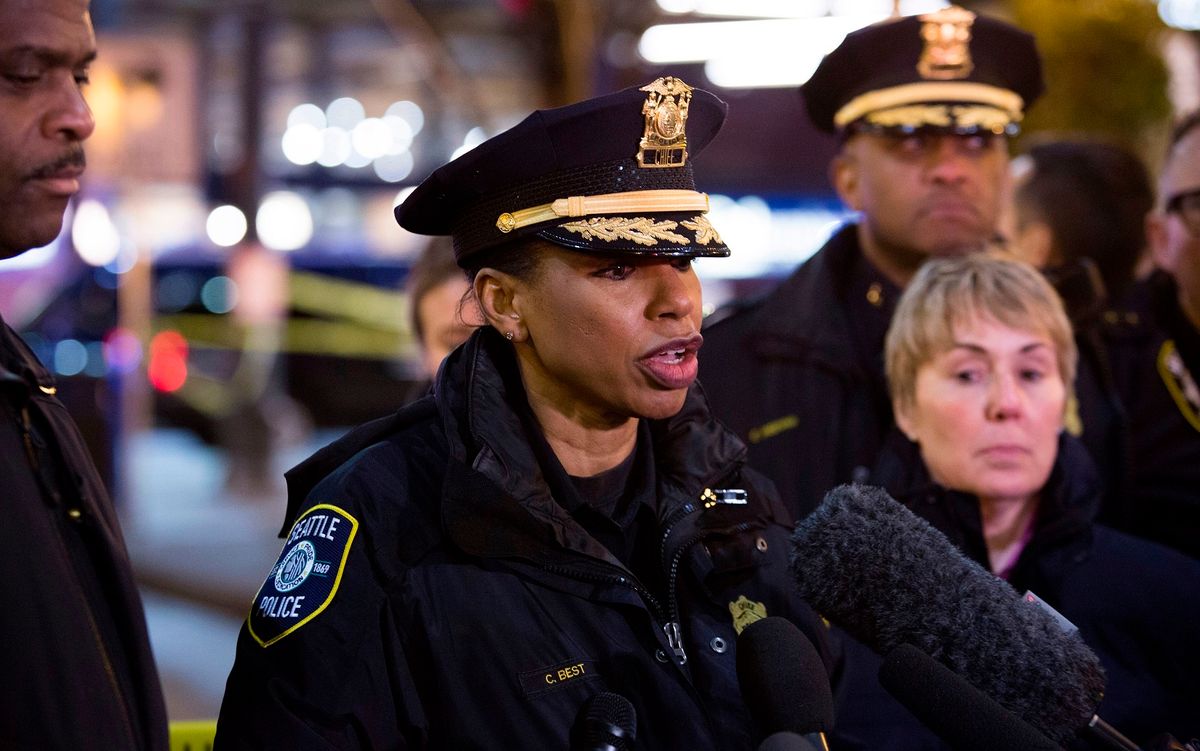 Seattle Police Chief Carmen Best has taken the time during the coronavirus pandemic to issue a public service announcement encouraging the residents of Washington state to call emergency services to report any incident of "racist name-calling."
What are the details?
Chief Best joined forces with retired local news anchor Lori Matuskawa to record her "chief's brief" update urging folks to turn in anyone suspected of committing such a "hate crime," as her city faces a continued rise in COVID-19 cases.
"Washington State is no place for hate," Best wrote in a tweet promoting the video on Monday. "In a show of solidarity, @LoriMatsukawa joined me to remind everyone that hate has no place in our community. Report hate, including racist name calling, to 911. We are here to help, and will respond to investigate. #WeGotThisSeattle."
Chief Best's message comes amid reports from numerous outlets including The New York Times that "racial animus" against Asian-Americans has emerged since the novel coronavirus — which originated in China — spread to the United States.
Indeed, there have been reports of actual hate crimes committed against Asian-Americans in recent weeks, allegedly over fears that they were spreading the virus. The Daily Beast reported Monday that a man stabbed three members of an Asian-American family at a Texas Sam's Club earlier this month — including a 2-year-old little girl — telling the police that he believed the victims were Chinese and could be carrying the disease.
Federal authorities charged the attempted murders as hate crimes due to the motivation behind the attack. But it is important to note the difference between an actual crime and using language determined to be offensive.
Reason magazine Senior Editor Robby Soave argues in a recent piece that Chief Best's call for citizens to report name-calling to the police (especially during a crisis) is "a time-wasting imperative—and one that's at odds with the First Amendment."
"This is unhelpful guidance that conflates two completely different things," Soave writes of Best's message. "A hate crime takes place when a person, motivated by animus, engages in criminal activity against a protected class. Importantly, the underlying action has to be criminal in nature: vandalism, assault, etc." whereas "engaging in racist speech is not itself a criminal action."
Soave went on to point out that "inviting the police to intervene in speech-based disputes between people is a recipe for disaster," saying that "at best, it's wasting police officers' time."
The Seattle Police Department did not respond to Reason's request for comment on the matter.