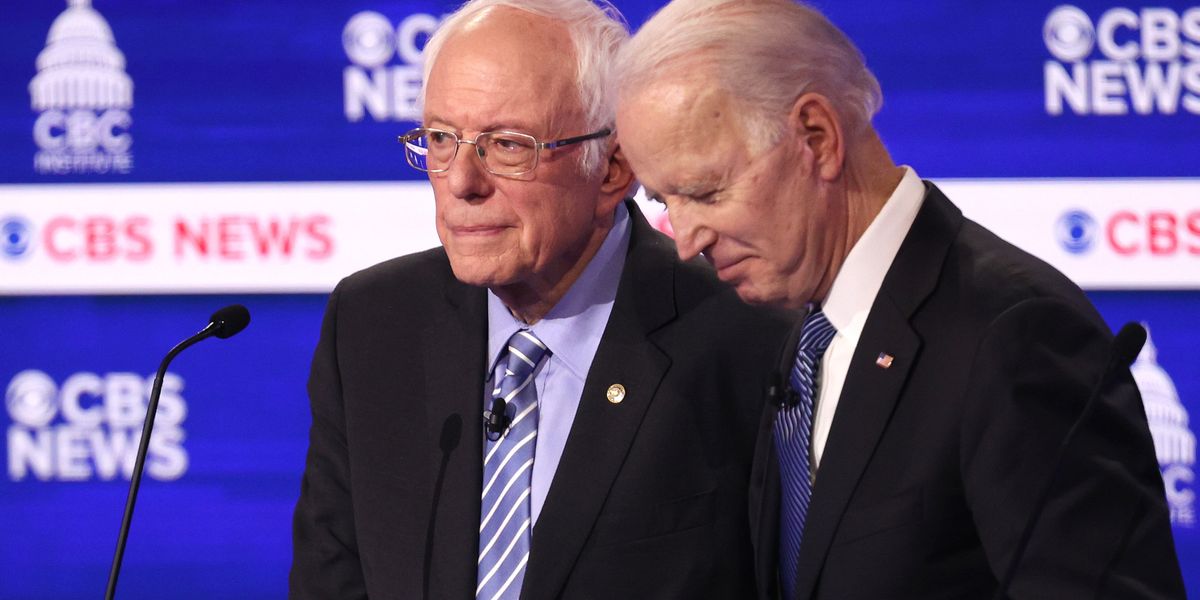 A new report says top Democrats are considering canceling the party's 2020 national convention, which is slated for July.
The Democratic National Convention is still set for July 13-16 in Milwaukee, Wisconsin. The Republican National Convention is scheduled for Aug. 24-27 in Charlotte, North Carolina.
As of noon Wednesday, the U.S. has 190,089 confirmed cases of coronavirus, and at least 4,102 people have died because of the deadly pandemic.
What are the details?
On Wednesday, Fox News reported that several "prominent Democrats" are considering canceling the convention.
One unnamed source, identified as a "senior Democrat," reportedly said, "I think the thing's going to be canceled. And I think a whole lot of people don't want to go, either."
Rep. Emanuel Cleaver (D-Mo.), who is close to former Vice President and presidential candidate Joe Biden, told the outlet, "I'm not sure we're going to have a convention."
"I think both parties are very likely, I hope, to agree on postponing the convention or doing something that won't bring thousands of people together to kill each other ultimately with COVID-19," he added.
On Tuesday, Biden said that it's "hard to envision" having the convention as scheduled.
"We should listen to the scientists," he deferred. "Who knows by the time we get into … June, July, August, September, what it's going to look like."
In a statement, Katie Peters, communications director for the Democratic National Convention Committee, said that the situation as it stands is considerably "fluid."
"As we navigate the unprecedented challenge of responding to the coronavirus, we're exploring a range of contingency options to ensure we can deliver a successful convention without unnecessary risk to public health," Peters said. "This is a very fluid situation — and the convention is still more than three months away. We are committed to sharing updates with the public in the coming weeks and months as our plans continue to take shape."
What else?
On March 14, the official Twitter page for the 2020 Democratic National Convention stated, "As we continue our countdown to the 2020 Democratic National Convention scheduled for July 13-16 in Milwaukee, WI, we're faced with the unprecedented challenge as a country of responding to #COVID19. In this climate of uncertainty, we wanted to share an update on planning."
The tweet added, "Ensuring the safety of convention attendees and our host community is, and always will be, our top priority. As we continue to monitor the developing coronavirus situation, our team will remain in constant communication with the local, state, and federal officials responsible for protecting public health and security, and we will follow their guidance as we move forward.
"That said, we also remain focused on planning a successful convention in July, and nominating the next president and vice president of the United States here in Milwaukee," the statement continued. "When we began planning our convention, our goal was to be as transparent, inclusive, and respectful of our host community as possible. That has never been more important or true than it is today. Every decision we make will consider the health, safety, and well-being of those involved, in our host city, and across the country without exception."
The tweet added, "Our thoughts are with the families and communities struggling through this illness, and with those grieving the loss of loved ones. Our gratitude is with those who are working around the clock to contain the virus."
"Stay safe," the tweet concluded, "take care of one another, and stay tuned for future updates regarding our convention plans."