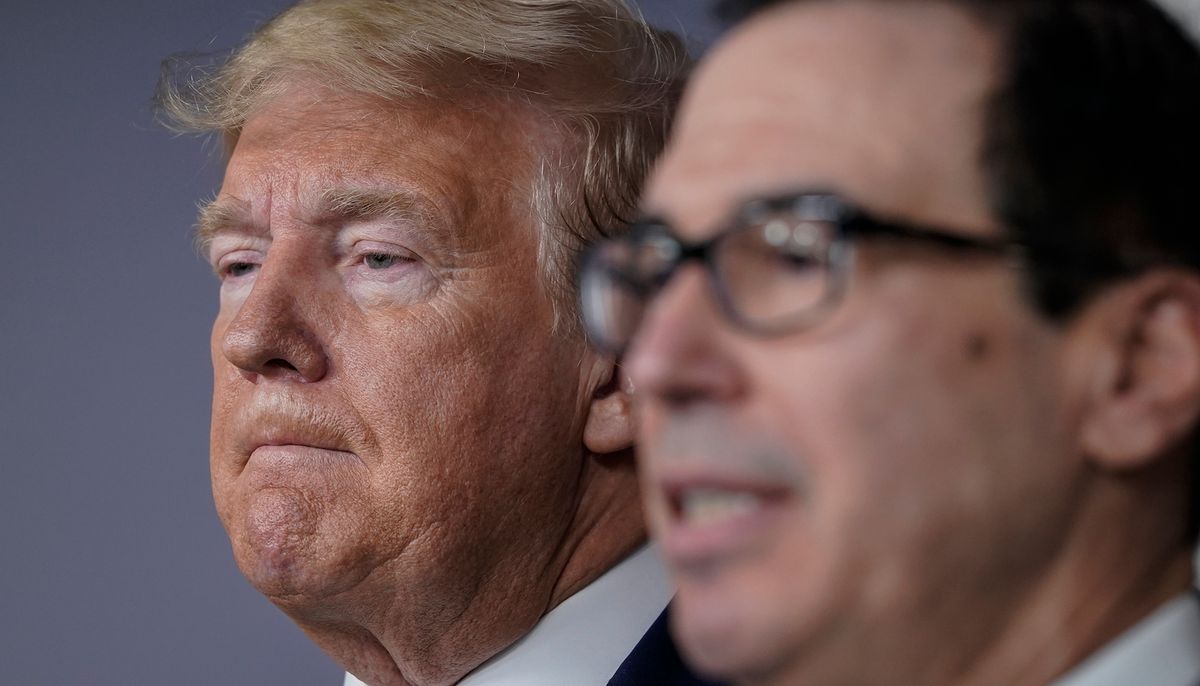 The Trump administration is now considering sending direct cash payments to Americans to aid them during a time when many are unable to work due to widespread shutdowns caused by the spread and threat of the coronavirus, the Washington Post reported.
President Donald Trump and his advisers may be moving away from a previous idea to implement a payroll tax holiday to give Americans some financial relief, since that method may not be fast enough to meet the extreme needs caused by a rapidly evolving public health crisis.
"Payroll tax is one way, but it does come over a period of months, many months," Trump said Tuesday. "And we want to do something much faster than that. So I think we have ways of getting money out pretty quickly and very accurately."
Critics of the payroll tax holiday point out that it won't benefit people who have lost their jobs and are no longer getting paid.
Some Senate Republicans, such as Mitt Romney of Utah and Tom Cotton of Arkansas, have endorsed direct payments to Americans, although the exact parameters of such a program have not been made clear. Treasury Secretary Steve Mnuchin said the administration will have to define it more in order to ensure that money isn't going to people who don't need it.
"I think it's clear we don't need to send people who make a million dollars a year checks," Mnuchin said, the Post reported.
Romney has suggested $1,000 payments to Americans.
"Every American adult should immediately receive $1,000 to help ensure families and workers can meet their short-term obligations and increase spending in the economy," a release from Romney's office said, CNN reported. "Congress took similar action during the 2001 and 2008 recessions. While expansions of paid leave, unemployment insurance, and SNAP benefits are crucial, the check will help fill the gaps for Americans that may not quickly navigate different government options."
Trump and Mnuchin stressed that, whatever action is taken, it needs to be taken immediately.
"We're looking at sending checks to Americans immediately," Mnuchin said. "And I mean now, in the next two weeks."