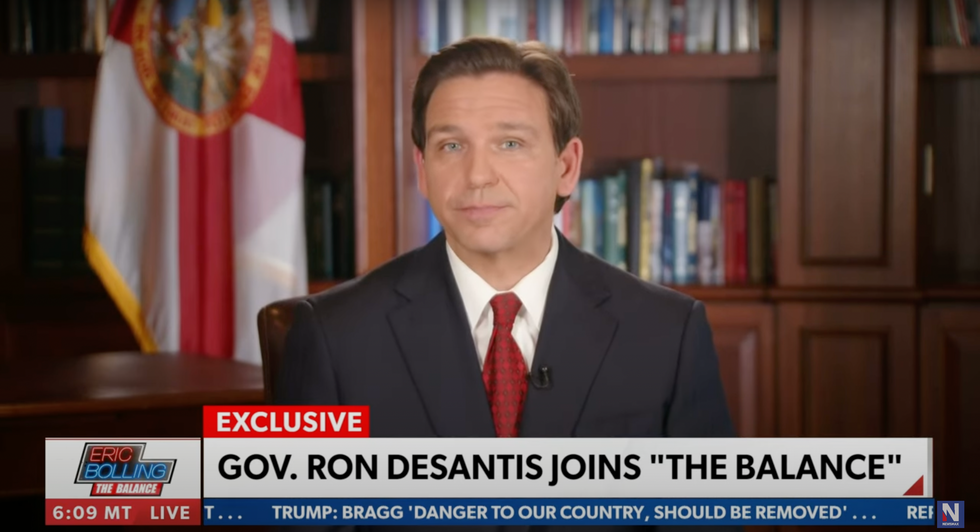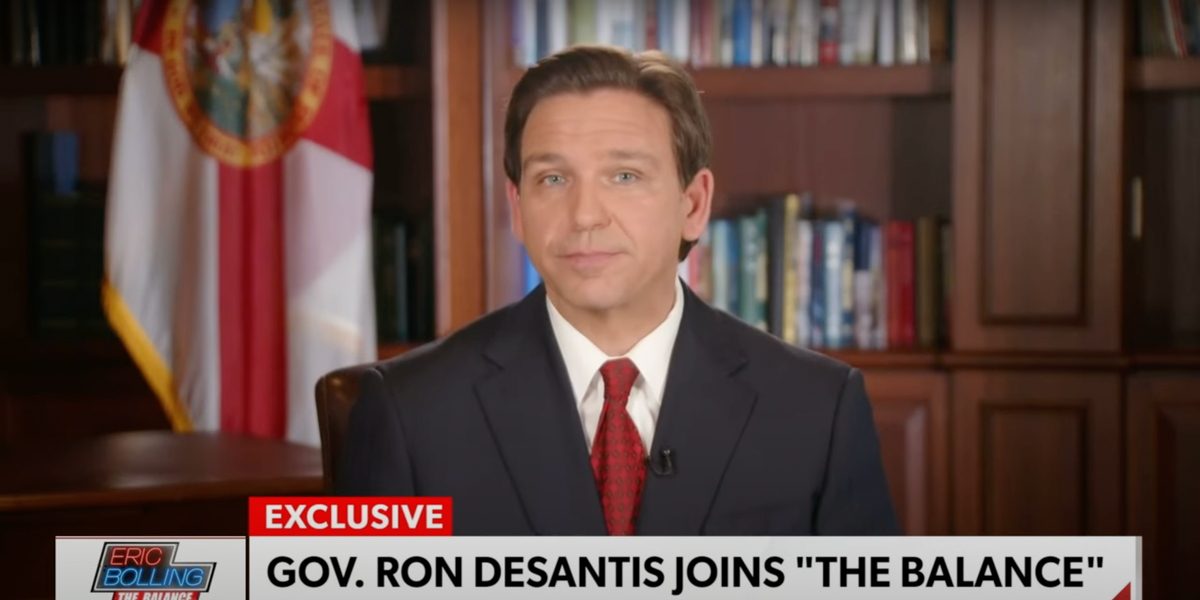 Florida Gov. Ron DeSantis fielded a question about whether he would be willing to serve as former President Donald Trump's vice president, replying by characterizing himself as "more of … an executive guy."
During the interview with Eric Bolling on Newsmax, DeSantis noted a desire to "do things" and said that part of why he became involved in his current role is due to the ability to "make things happen" — he said he believes that is likely what he is "best suited for."
Bolling also tried asking DeSantis whether he would consider Trump for his vice president, but DeSantis referred to the prospect as "interesting speculation" and did not provide a direct answer.
Gov. DeSantis: There hasn't been a bolder governor in the countrywww.youtube.com
Trump announced a 2024 presidential bid last year, and while DeSantis has not thrown his hat into the ring, he is widely viewed as a figure who might to do so in the coming months. DeSantis told Bolling that after the state's legislative session, "we'll see what happens."
During a recent interview with Piers Morgan, DeSantis said that he has not made a "final decision" on the matter — but DeSantis said during the same interview that he believes he has what it takes to be president and that he thinks he could defeat President Joe Biden.
DeSantis won a resounding re-election victory during Florida's 2022 gubernatorial contest.
Trump, who has been targeting DeSantis, has described the governor as a "RINO GLOBALIST" and "an average governor," and has even explicitly declared, "We don't want Ron as our President!
While DeSantis has not announced a White House bid, GOP Rep. Chip Roy of Texas issued a full-throated endorsement last week, saying in a statement, "It's time for Ron DeSantis to be President of the United States."
Like Blaze News? Bypass the censors, sign up for our newsletters, and get stories like this direct to your inbox. Sign up here!