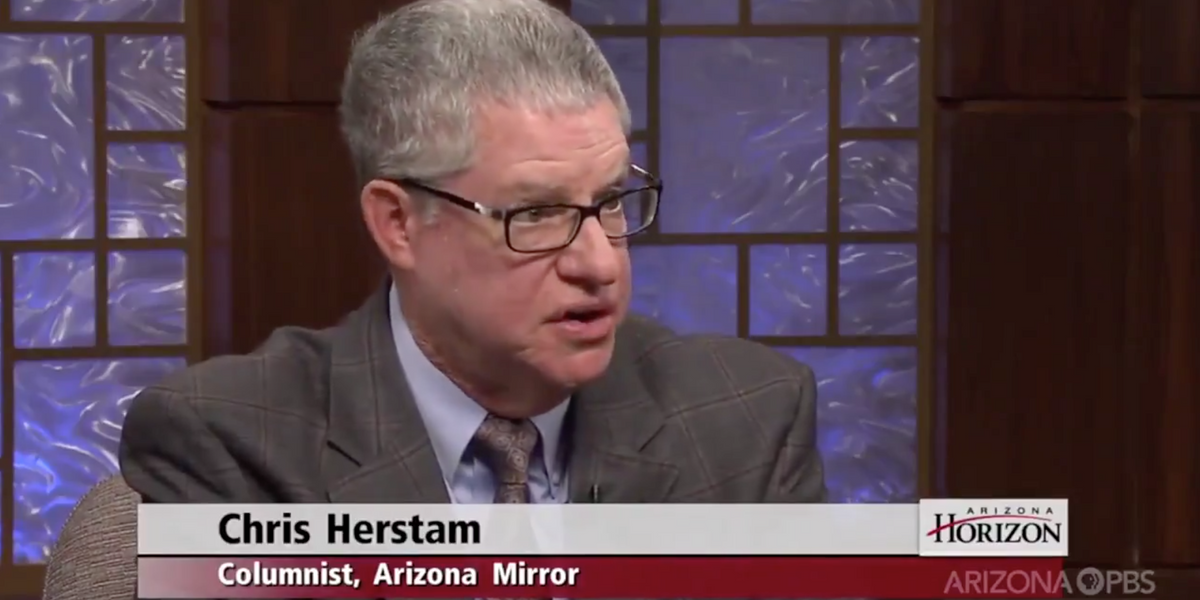 In an interview on a local PBS station, Democratic pundit Chris Herstam said the state's Republican governor and legislature "should be shot" if they refuse to modify Arizona's election processes.
"If they don't change the state statute to allow for an all-mail election system for the primary and general election this year, they should be shot, because that's the only common sense thing to do," Herstam, a former state lawmaker and university regent, said on the "Arizona Horizon" show.
A swift backlash

The remarks prompted a swift backlash from state lawmakers and even U.S. congressional leaders.
Rep. Steve Scalise (R-La.), who himself was shot by a Bernie Sanders supporter at a 2017 congressional softball game, described Herstam's comments as "dangerous and disgraceful."
"Hard to believe someone would call for violence against officials they disagree with during this crisis," he wrote on Twitter. "But that's what this columnist did—saying the AZ Gov & Legislators 'should be shot' if he doesn't get his way."
"There must be accountability," Scalise added.
According to the Arizona Republic, state Rep. Daniel Hernandez, a Tucson area Democrat who survived the attempted assassination of former U.S. Rep. Gabrielle Giffords, blasted the pundits comments as inciting violence.
'I made hyperbolic and inappropriate statements'
Herstam apologized following a flurry of denunciations from political observers around the country and his home state.
"In an effort to make a point about the important of all-mail voting this week in light of COVID-19, I made hyperbolic and inappropriate statements that have no place in political discourse. I apologize for making them," he wrote on Friday morning.
Herstam made the comments while calling for the state's various elections departments to move to a vote-by-mail system in light of the coronavirus pandemic. Voters are scheduled to vote on Tuesday in the state's Democratic primary, but some activists are calling local counties to adopt all-mail ballots as alternatives as a back-up plan for an upcoming election in August and November's general election.
Republican lawmakers have pushed back on the proposal, arguing it would disenfranchise communities who live in areas where mail service is unreliable or unavailable.