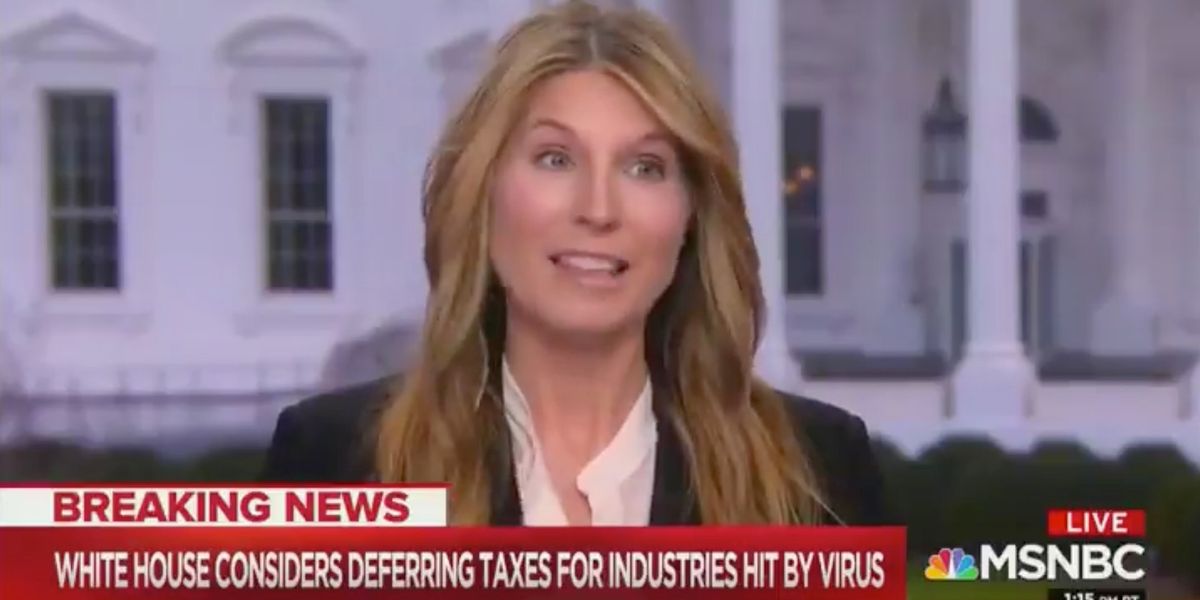 As coronavirus infections explode in the Western world, an MSNBC panel speculated on Friday whether the disease would damage President Donald Trump politically.
In fact, panel guest Eddie Glaude Jr., a Princeton University professor, wondered if coronavirus is "Trump's Katrina," a reference to the Bush administration's sluggish response to Hurricane Katrina that resulted in vehement criticism.
"I was thinking about this in terms of politics, the business community, kinda finally not sticking with Donald Trump. This may be, you know Nicolle, I should mention this with a little trepidation, but this may be Donald Trump's Katrina," Glaude said.
MSNBC host Nicolle Wallace was downright giddy at the prospect.
"Let's just lean into that for a minute. Katrina was the moment when all of the things that felt incredibly incompetent about the Bush presidency … were realized," she responded.
Wallace — who was the White House communications director when Hurricane Katrina made landfall — went on to claim Bush's response to Katrina gave his critics a "proof point" that he was "incompetent."
"And also people died," Wallace continued. "This has the makings, structurally, for the same kind of moment for President Trump."
Later, Glaude claimed that coronavirus "is an event that could take down a president."