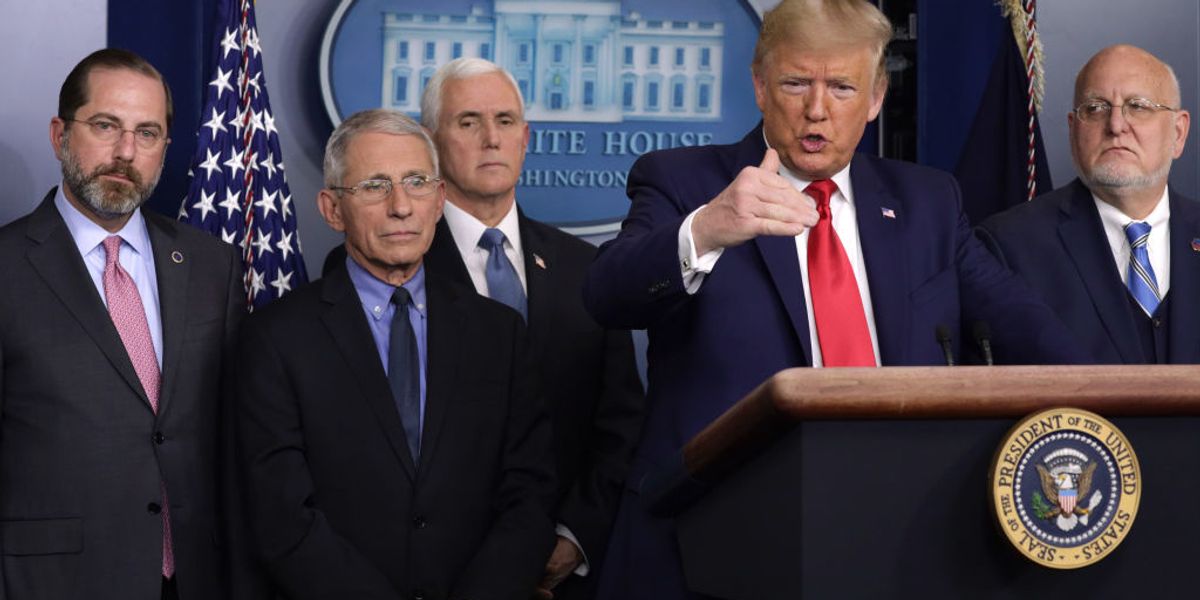 As the country's top health officials work to contain the spread of the coronavirus, some journalists and politicians have used the opportunity to politicize the outbreak, from falsely accusing President Donald Trump of describing the illness as "a hoax" to saying the Center for Disease Control and Prevention is ill-equipped to handle the epidemic due to funding cuts.
At a White House press conference this afternoon concerning the coronavirus, also known as COVID-19, a reporter suggested that the Trump administration may be keeping renowned immunologist Dr. Anthony Fauci of the National Health Institute from communicating with reporters.
'Very dishonest'
A video of the exchange shows a reporter asking President Trump whether the White House was attempting to silence health professionals:
I just want to ask you about this regarding the flow of information. From the very beginning you received a lot of criticism regarding that, in particular about Dr. Anthony Fauci. He is world-renowned in contagious diseases and there were reports out there that he was being muzzled. Can you tell us that this widely respected expert, Dr. Fauci, will have every opportunity to tell us the truth…
"That's a very dishonest question," Trump replied. "He has had that ability to virtually do whatever he has wanted to do…"
"So he was not being muzzled?" the journalist shot back.
"He was never muzzled," the president responded while turning to Dr. Fauci. "Anthony, why don't you speak to that?"
'I'm not being muzzled by this administration'
Fauci, who's a past Presidential Medal of Freedom recipient, then stood behind the lectern and did not mince words in blasting the suggestion that his words are being controlled.
In fact, he explained the White House has approved all of his requests to speak to the media:
Let me clarify it. I have never been muzzled — never — and I've been doing this since the administration of Ronald Reagan. I'm not being muzzled by this administration. What happened, which was misinterpreted, is that we were set-up to go on some shows, and when the vice president took over we said "Let's regroup and figure out how we're going to be communicating." So I had to just stand down on a couple of shows and we submit for clearance, and when I re-submitted for clearance, I got cleared. So I have not been muzzled at all. That was a real misrepresentation of what happened.