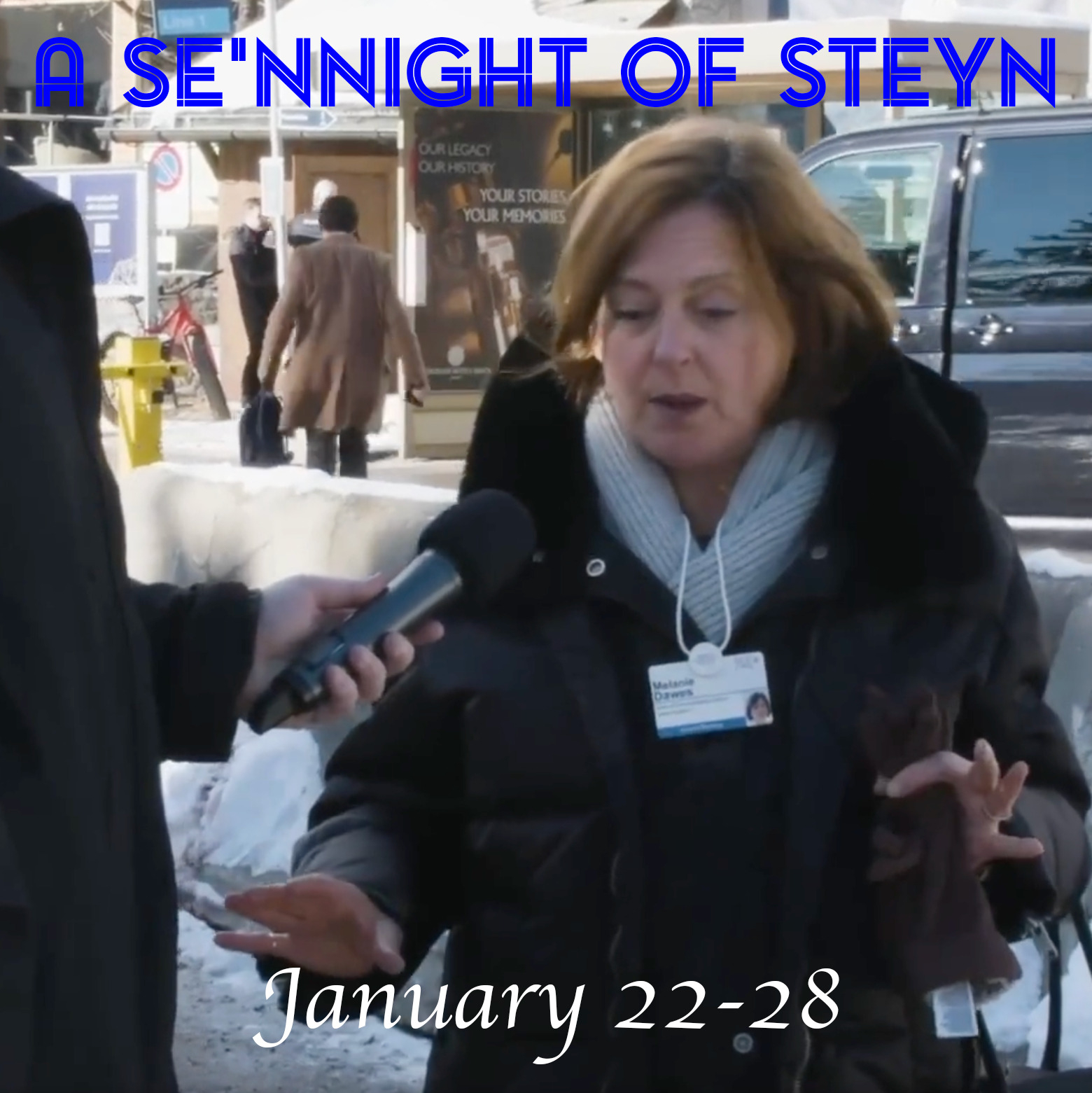 It was a busy seven days at SteynOnline. In case you missed it, here's how the last week looked:
~ On Sunday Tal Bachman continued his series on the release of "New Year's Day" by U2 forty years ago this month.
~ In our Monday Notebook, we remembered Diamond of Diamond & Silk and remarked on the recent participation of Ofcom at Davos and free speech.
~ Tuesday's Topical Take revisited an excerpt from Mark's international bestseller America Alone: The End of the World as We Know It in relation to the most recent example of deathbed demography in Japan.
~ On Australia Day, Mark shared his well wishes and fond memories of his many visits to The Lucky Country.
~Laura Rosen Cohen trawled the internet to serve up another batch of her famous links Thursday, offering up stories on creeping totalitarianism, bepenised women, and being arrested for praying.
~Laura returned in audio form Friday guest hosting another live Clubland Q&A. Laura fielded questions from Mark Steyn Club members across the planet on everything from Pfizer's path towards another Wuhan leak to the Paul Pelosi attack footage to the war on gas stoves.
~Rick McGinnis kept our Saturday night movie date with a look at the 1956 Richard Quine comedy The Solid Gold Cadillac, starring Judy Holliday.
If you'd like to join our ranks, we'd love to have you. And, if you have a chum who's partial to classic poems on video or classic fiction in audio, we also offer a special gift membership.
A new se'nnight at SteynOnline begins later today.