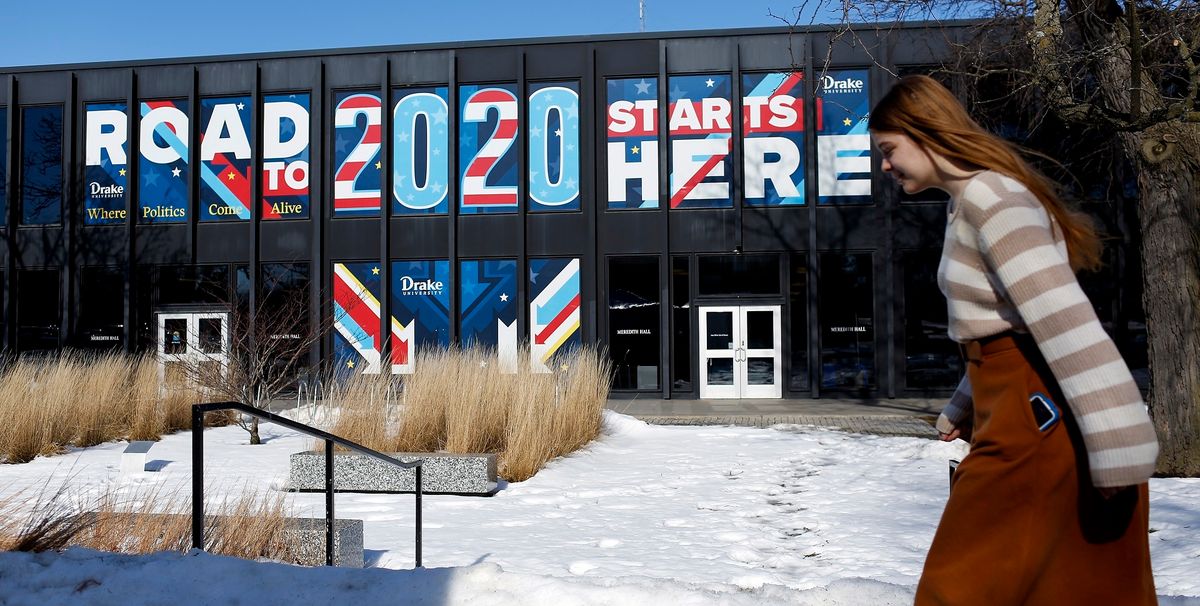 The Iowa Democratic Party was unable to report the highly-anticipated results of its caucuses held Monday, declaring a last-minute delay citing reporting irregularities and leaving Democratic campaign officials furious.
Candidates, reporters, and the most of the nation called it a night after it became clear that the results may not be revealed with accuracy for days — or longer.
What are the details?
Democrats rolled out a new caucus method requiring multiple vote counts at precincts this year, The Washington Post reported, and the results were submitted via an app. There was confusion over the integrity of both systems, leading to widespread speculation over what caused the delay in solidifying the results.
The country waited for hours before the party finally released a statement at 11:30 p.m. EST saying:
We found inconsistencies in the reporting of three sets of results. In addition to the tech systems being used to tabulate results, we are also using photos of results and a paper trail to validate that all results match and ensure that we have confidence and accuracy in the numbers we report. This is simply a reporting issue. The app did not go down and this is not a hack or an intrusion. The underlying data and paper trail is sound and will simply take time to further report the results.
Eventually, the party ended up on a conference call with each of the Democratic 2020 candidates' campaigns, but made things worse by balking and hanging up when the campaigns began to ask questions. Fox News reported that one campaign staffer referred to the IDP's "brief" call as "crazy." A second campaign staffer confirmed, "Yes, they did hang up."
From there, further chaos ensued. Elena Schneider of Politico reported that "Iowa Democrats are literally knocking on the doors of the precinct chairs who hadn't yet called in their results, according to one Iowa Democrat. They are going door-knocking. At midnight. After the caucuses are over."
A Yahoo News correspondent reported that one Democratic campaign adviser told him this fiasco would be the end of the Iowa caucus, declaring, "It's dead. The campaign gave them millions of dollars. It's dead."
The hashtag #TomPerezResign began trending on Twitter, as Democrats placed blame on the Democratic National Committee chair, with a Huffington Post senior reporter declaring, "The Iowa Caucus debacle is so insulting to the candidates, their volunteers, the caucus-goers and the DNC's own process. Tom Perez has to resign."
Anything else?
The media weighed in on the criticism, too. MSNBC's Chris Matthews reacted to the mess by saying, "The guy in the White House is chuckling all night here, showing the Democrats can't even get a three-car funeral organized — or whatever you want to call it — I would say to the people of Iowa, the last person leaving Des Moines, please turn out the lights."
Fox News' Chris Wallace said of the IDP, "Even if and when they get numbers, they're going to have to go through the numbers and the process with every single one of these campaigns before they put them out."
Responding to the question of whether this could be the final first-in-the-nation caucus for Iowa, Wallace said, "I love Iowa, and I think the people there take it very seriously, but the Iowa Democratic Party has failed them terribly tonight, and I would be very surprised if Iowa leads the state rolls when we get to 2024."
[embedded content] www.youtube.com