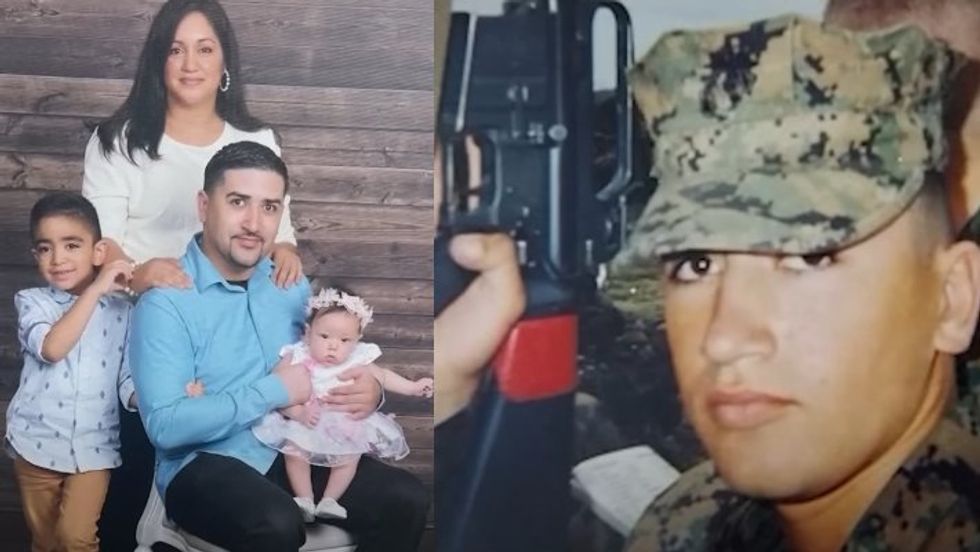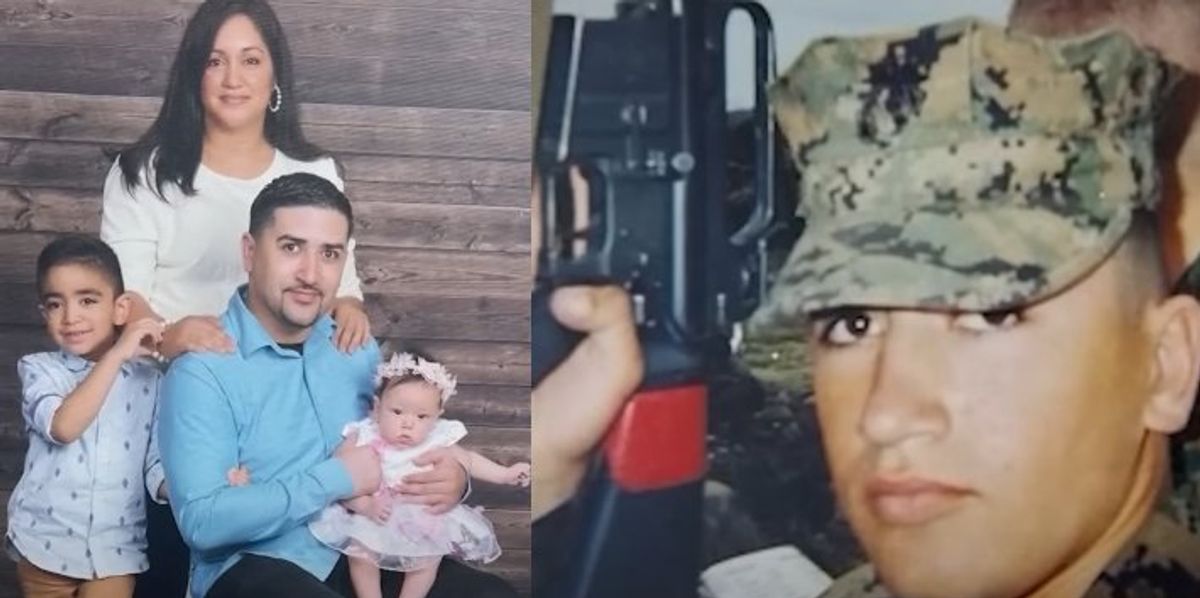 A California father of two and Marine Corps veteran was shot and killed while he was driving for Uber early Friday morning.
Aaron Orozco, 38, picked up two male passengers and then stopped at a 7-Eleven in Lynwood, according to the Los Angeles County Sheriff's Department.
"During the initial investigation, deputies learned the victim was working as a rideshare driver and had picked up two male black adults," the Los Angeles County Sheriff's Department said in a press release.
The Uber driver and the two passengers got into a "physical altercation" at the 7-Eleven parking lot, according to police. Around 1:30 a.m. on Friday, one of the passengers pulled out a gun and shot Orozco in the upper torso. The father of two was pronounced dead at the crime scene.
One of the suspects fled on foot, and the other individual stole Orozco's black Honda Accord. Police found the vehicle abandoned not far from the crime scene.
The two suspects are still at large. Anyone with information about the shooting is urged to contact the Los Angeles County Sheriff's Department's Homicide Bureau at (323) 890-5500. You can provide an anonymous tip to Crime Stoppers at 800-222-TIPS (8477).
Orozco leaves behind his wife, Sandra Medina, a 9-year-old son, and a 3-year-old daughter.
Medina told KTTV, "It just seems like I'm in a nightmare. It doesn't seem real to me. I haven't even told my kids yet, they still think dad is going to come through the door."
"I'm still in shock. I can't believe this happened to our family. I just don't know how to react right now, really. It's just so hard," the widow said.
"I just hope that they find them because they created this chaos in my life and my family's life," Medina told KABC-TV. "And, you know, now I don't have my husband with me. And, it has just changed my life around so much. So, I really hope that they do catch them."
Orozco and Medina had been married for 10 years, but were high school sweethearts.
While in the Marines, Orozco completed three tours in Iraq and Afghanistan.
Orozco worked overnights for Uber so that he could care for their children when she worked days as a nurse. He had been an Uber driver for four years.
Uber told Fox News in a statement, "Our hearts are with Mr. Orozco Figueroa's family as they cope with this unfathomable tragedy, and we have reached out to offer our condolences. We banned the rider's account and are working with police on their investigation."
Uber said that the rideshare company's Public Safety team was working with detectives to bring Orozco's killer to justice.
7-Eleven is also working with police during their investigation.
A GoFundMe campaign was launched to provide financial support to Orozco's family. The crowdfunding campaign had a goal of $20,000, but had raised $70,000 at the time of publication.
Like Blaze News? Bypass the censors, sign up for our newsletters, and get stories like this direct to your inbox. Sign up here!
Uber driver killed in Lynwood was father of 2, Marine veteranwww.youtube.com