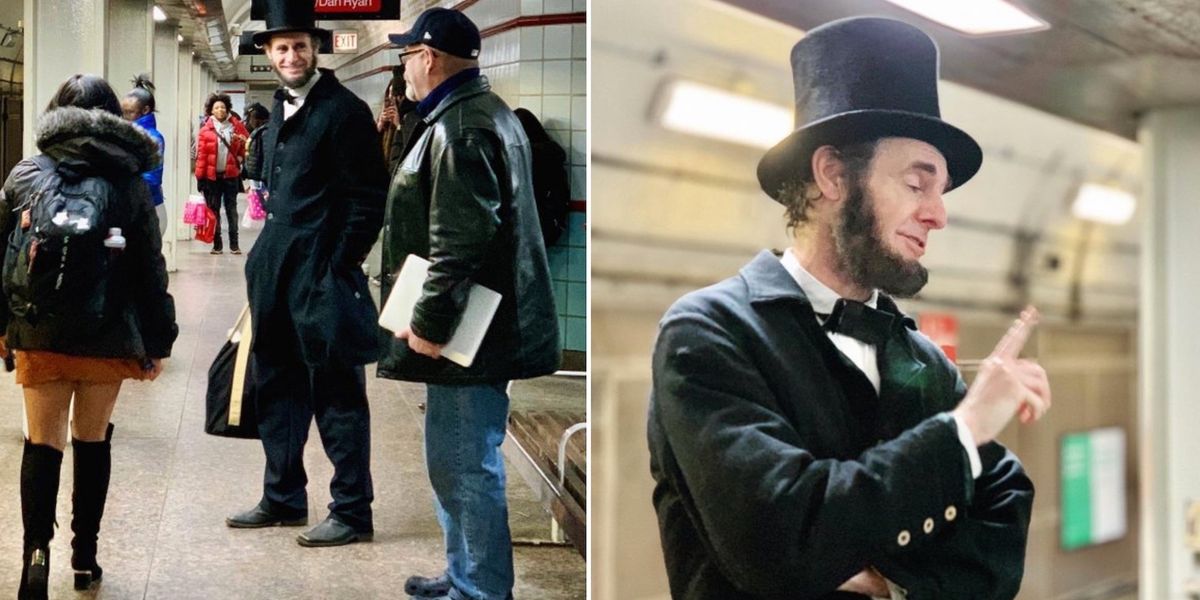 The official social media account for the Chicago Transit Authority was forced to apologize for a tweet attempting to celebrate African-American history month after being hit with public outrage.
"Apologies, unfortunately our last retweet went in a direction that was not at all intended. Nonetheless, we WILL continue to honor the African Americans who have played a large role in CTA history," the CTA tweeted after deleting their prior message.
The account had retweeted a post from a transit passenger who posted photos of an actor portraying Abraham Lincoln at one of their stations.
"Unquantifiable benefits of #publictransport — meeting #AbrahamLincoln last night on the @cta red line," said Chantal Forster.
The CTA retweeted the post with the message, "In honor of Black History Month, Abraham Lincoln was seen making a guest appearance on the CTA."
That tweet was quickly deleted after many expressed outrage over the celebration of a white man on a holiday meant to celebrate black history.
"How are you honoring a white man on black history month?" asked one social media user.
"Yeah clearly someone lost their damn mind posting that tweet as a true dedication to Black History Month," responded another after the apology.
Others noted that the tweet came on the birthday of the Civil War era president who is best known for issuing the Emancipation Proclamation that freed the slaves in confederate-controlled parts of the country.