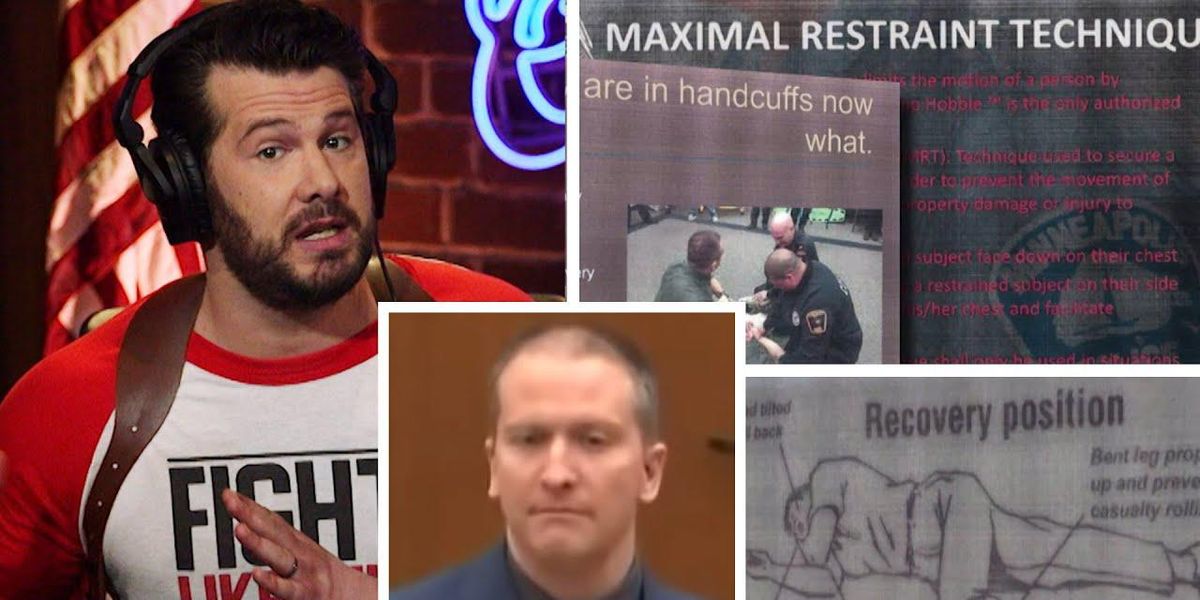 On Monday's episode of "Louder with Crowder," Steven Crowder, the crew and comedian Dave Landau live streamed day one in the trial of Minnesota Police Officer Derek Chauvin.
Chauvin, charged in the death of George Floyd, is the officer caught on video kneeling on Floyd's neck for nine minutes. The incident sparked both peaceful protests and riots in the following months, reinforcing a dangerous narrative that police officers killing unarmed black men.
Crowder provided sourced information on the topic:
One of the "unarmed" black men had a loaded gun in his car during a police chase. Since it wasn't on his body, he was "unarmed."
Watch the clip to hear more from Crowder.
Can't watch? Download the podcast
here
.
Use promo code LWC to save $10 on one year of BlazeTV.
Want more from Steven Crowder?
To enjoy more of Steven's uncensored late-night comedy that's actually funny, join Mug Club — the only place for all of Crowder uncensored and on demand.