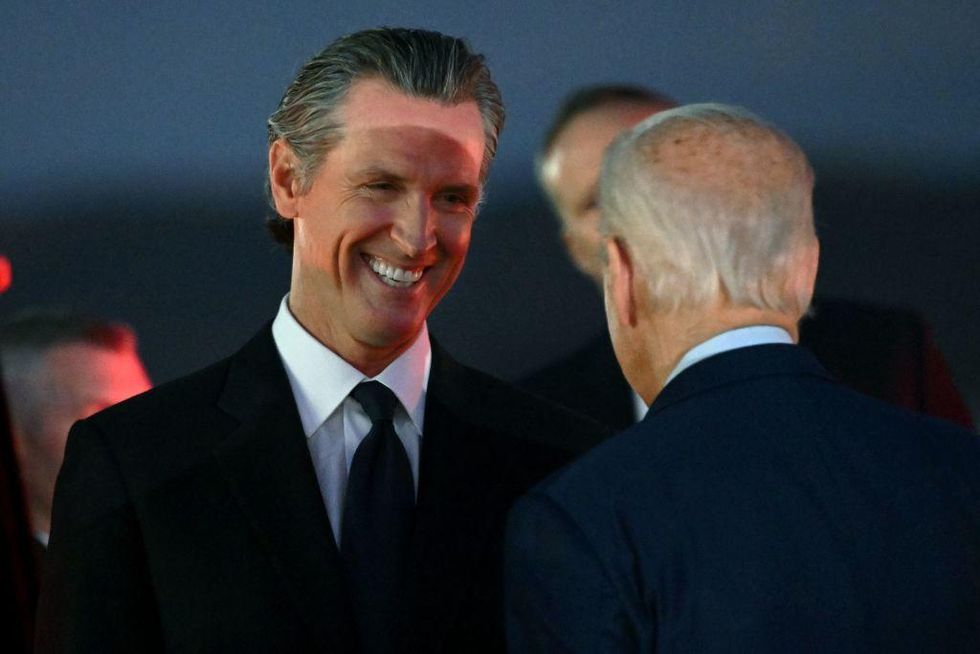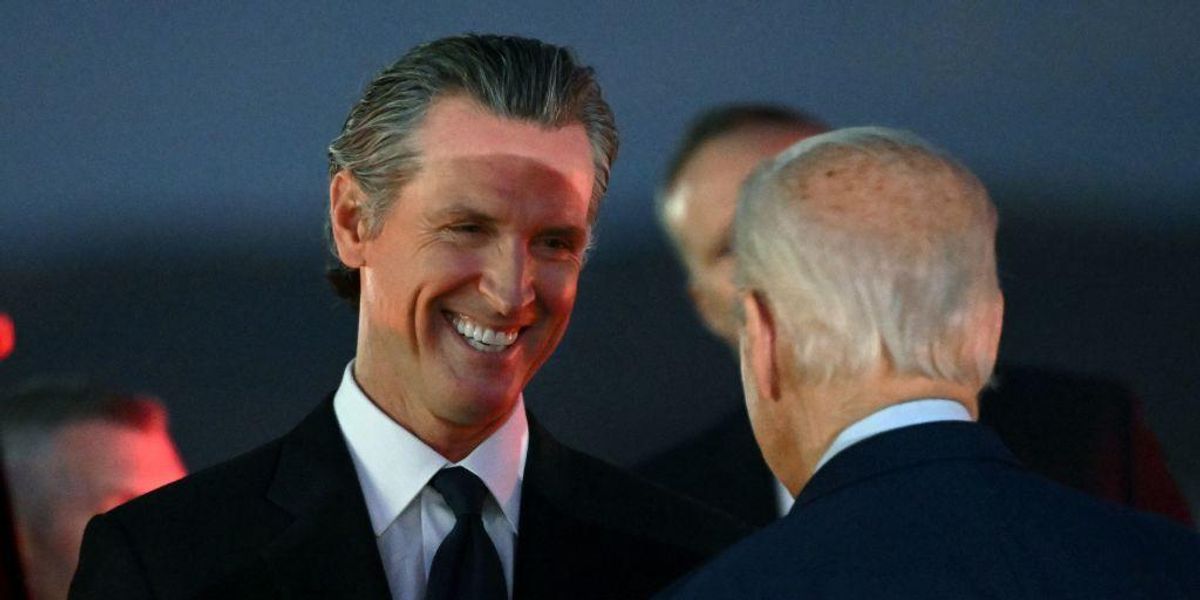 During the State of the Union address on Tuesday, President Joe Biden described Tsay as a "hero" and called for a ban on so-called assault weapons.
Retweeting the clip of Biden's remarks, Newsom wrote, "Let's go, Brandon!"
Newsom's word choice is notable because the phrase "Let's go Brandon" is a popular euphemism for the profane expression, "F*** Joe Biden."
The coded jab at the president emerged in 2021. As a reporter interviewed Brandon Brown, who had won a NASCAR race, crowd members were chanting "F*** Joe Biden" — but the reporter said, "You can hear the chants from the, the crowd — let's go Brandon."
The Golden State governor survived a recall election in 2021 and went on to win California's 2022 gubernatorial election.
Politico reported that Newsom wants it to be known that he will not run against Biden in 2024. "I've told everyone in the White House, from the chief of staff to the first lady," Newsom said. "I'm all in, count me in," the governor said he conveyed to them, according to the outlet.
"He not only beat Trump once, I think he can beat him again," Newsom said, according to Politico. "I hope he runs, I'll enthusiastically support him."
Biden has not announced a 2024 reelection bid, but has indicated that it is his "intention" to run for reelection.
Like Blaze News? Bypass the censors, sign up for our newsletters, and get stories like this direct to your inbox. Sign up here!