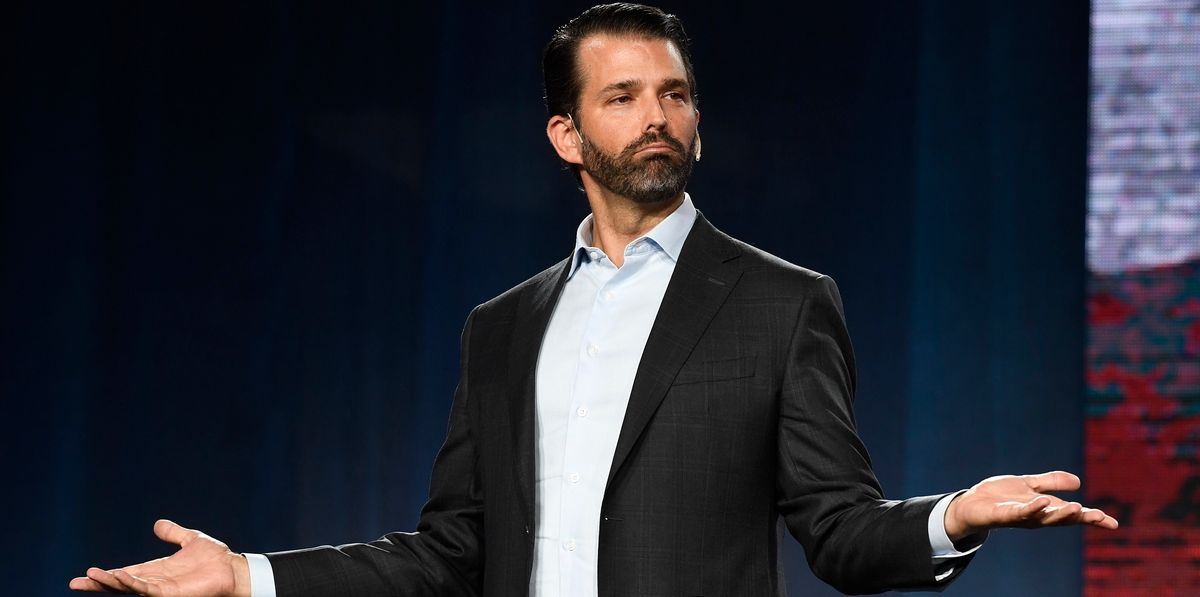 Donald Trump Jr. expressed mocking gratitude toward House Intelligence Committee Chairman Adam Schiff (D-Calif.) on Friday, for his assistance in rooting out "who all needed to be fired" from his father's administration through the congressman's efforts leading House Democrats' failed impeachment of President Donald Trump.
The younger Trump sent his message on Twitter shortly after the news broke that the Trump administration removed two employees who testified during the lower chamber's impeachment probe over President Trump's interactions with Ukrainian President Volodymyr Zelenski.
What are the details?
"Allow me a moment to thank—and this may be a bit of a surprise—Adam Schiff," Trump Jr. tweeted. "Were it not for his crack investigation skills, @realDonaldTrump might have had a tougher time unearthing who all needed to be fired. Thanks, Adam!"
He finished the message with a laughing emoji and the hashtag, "FullOfSchiff."
Trump Jr. sent out the tweet as news was still circulating that impeachment witnesses Lt. Col. Alexander Vindman and U.S. Ambassador to the European Union Gordon Sondland had both been relieved of their duties following reports that President Trump was planning to retaliate against those who testified after being subpoenaed by House Democrats at the behest of Schiff.
What's the background?
President Trump was found not guilty by the Senate earlier this week, after a tense and divisive impeachment process in both chambers of the legislature.
Ever since President Trump won the 2016 election, he has been threatened with impeachment by Democratic members of Congress. On Thursday, the president gave a speech in reaction to his acquittal, where he talked about the toll the impeachment took on his family.
"I want to apologize to my family for having them have to go through a phony, rotten deal by some very evil and sick people," President Trump said, before hugging his daughter, Ivanka, and wife, Melania. The president added, "So, I just want to thank my family for sticking through it. This was not part of the deal."
H/T: The Washington Examiner