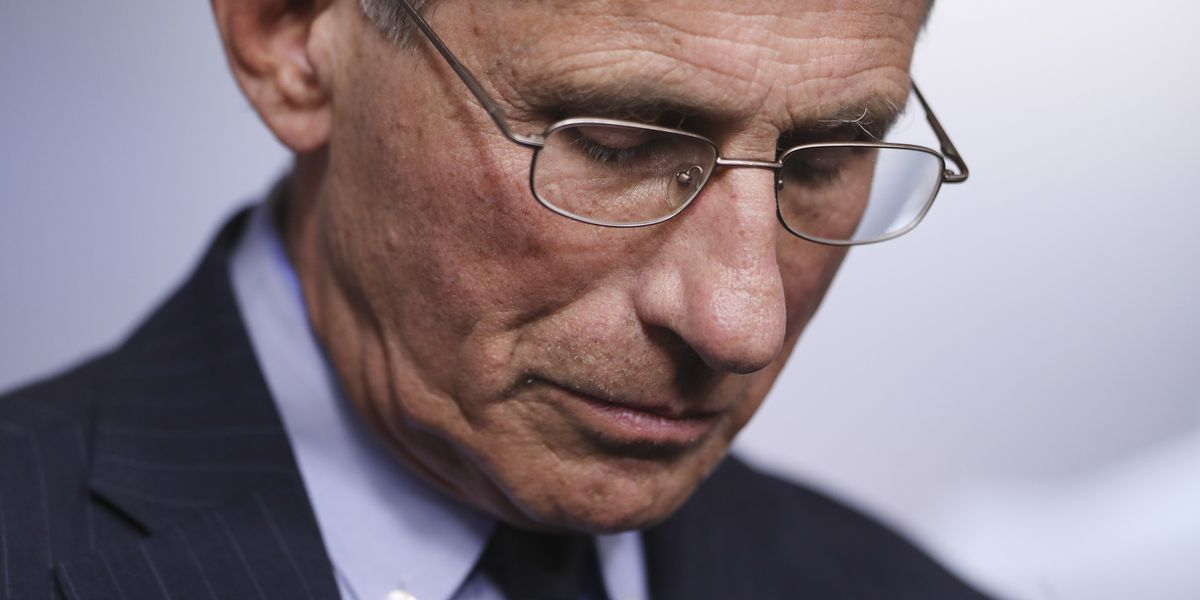 Dr. Anthony Fauci says that he doesn't put too much stock in threats against him — because there's much bigger problems in the U.S. with the spread of COVID-19.
What are the details?
Fauci, who appeared Thursday on NBC's "Today," said that he refuses to be distracted from his job working with the White House as a top medical adviser.
Fauci, 79, is director of the National Institute of Allergy and Infectious Diseases.
Host Savannah Guthrie asked Fauci whether he feels threatened because of his celebrity, and if his family feels safe.
"I've chosen this life," he responded. "I mean, I know what it is. There are things about it that are sometimes disturbing. But you just focus on the job you have to do, and just put all that stuff aside and try as best as possible not to pay attention to it and just forge ahead."
He continued, "We have a really, really, very, very difficult situation ahead of us. All that other stuff is secondary."
Guthrie's questions come on the heels of reports that Fauci has been put under federal protection because of personal threats.
According to the Washington Post, "The concerns include threats as well as unwelcome communications from fervent admirers, according to people with knowledge of deliberations inside the Department of Health and Human Services and the Department of Justice."
"The exact nature of the threats against him was not clear," the report continued. "Greater exposure has led to more praise for the doctor but also more criticism."
What else?
Elsewhere during the interview, Fauci added that the "idea of someone who's asymptomatic shedding high titers of virus is very disturbing."
"[T]hat person could be out there, feeling well, and inadvertently and innocently spreading the infection," he said. "It's very strange how one individual can get infected and have either mild or no symptoms and another individual could rapidly deteriorate with viral pneumonia and respiratory failure."
Fauci added that it's high time science and medicine determine the mechanism behind the virus.
"We really need to figure it out, because it can be completely devastating rapidly in one person and absolutely nothing in another person," he insisted.
[embedded content] Dr. Anthony Fauci: Coronavirus Outbreak 'Is Going to Get Worse Before It Gets Better' | TODAY www.youtube.com