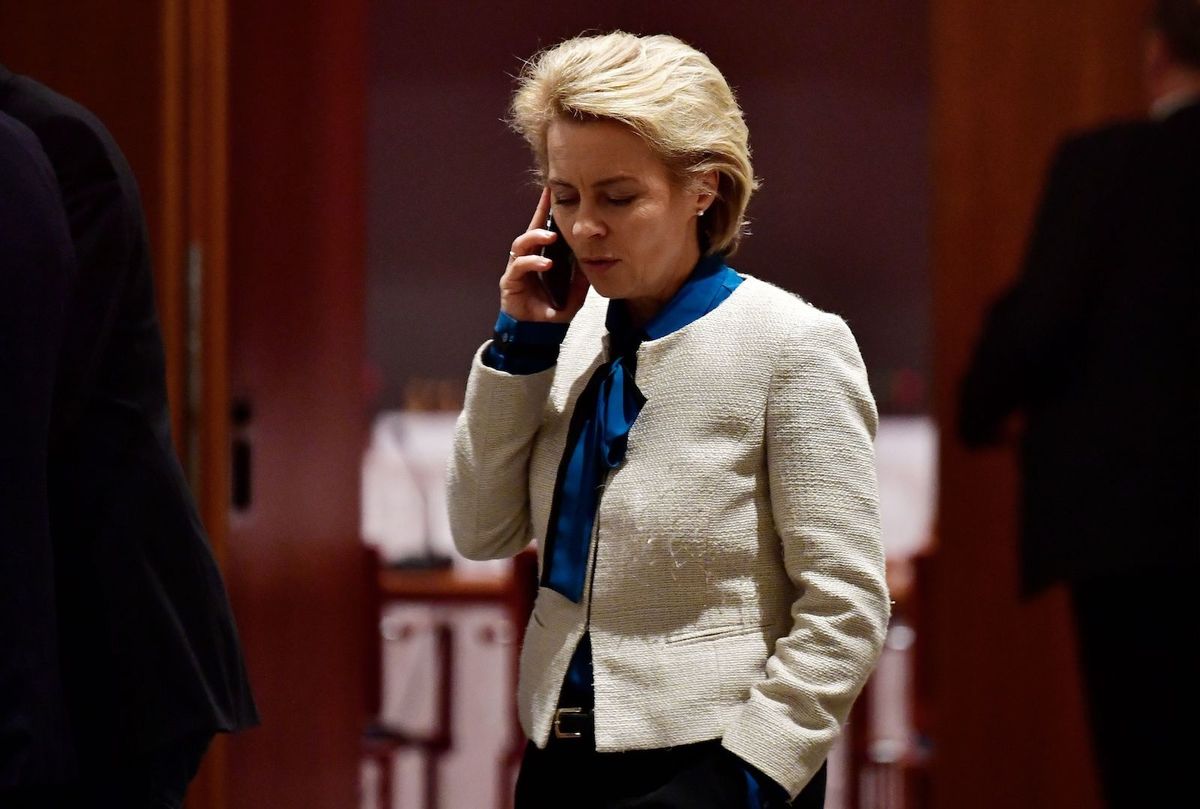 In response to the global spread of the coronavirus — formally known as COVID-19 — a top official of the European Union has called for European leaders to impose travel restrictions to E.U. countries.
European Commission President Ursula von der Leyen said at a Monday news conference that a proposed travel ban would halt unnecessary travel to the E.U. in order to avoid further spread of the virus, according to Business Insider:
"We think nonessential travel should be reduced right now in order not to spread the virus further, be it within the European Union or by leaving the European Union," von der Leyen told reporters, "but also to avoid nonessential travels not to have more potential strain on our healthcare system."
According to Business Insider, once European leaders approve the proposal, travelers, who are not from the E.U., won't be allowed in the region unless they have family there, are long-term residents, cross-border commuters, or essential personnel such as researchers or doctors.
Von der Leyen also called on other countries to assist in limiting travel to Europe as well.
"The less travel, the more we can contain the virus," von der Leyen also said in a related video message about the proposal. "Therefore … I propose to the heads of state and government to introduce temporary restriction on nonessential travel to the European Union."
The travel ban would apply to all members of the 26 countries in the Schengen travel area, which also includes the non-E.U. countries of Iceland, Norway Switzerland, and Lichtenstein, according to the Business Insider report.
The news comes less than a week after President Donald Trump announced that, in order to combat coronavirus' spread, the U.S. would temporarily suspend travel from Europe.
"To keep new [coronavirus] cases from entering our shores, we will be suspending all travel from Europe to the United States for the next 30 days," Trump said Wednesday during a televised address to the American people. While the United Kingdom and Ireland were initially exempted from the restrictions, Trump announced their inclusion on Saturday.
In a Thursday joint statement, European Council President Charles Michel and von der Leyen criticized Trump for announcing the ban without talking to them first.
"The European Union disapproves of the fact that the U.S. decision to impose a travel ban was taken unilaterally and without consultation," Michel and von der Leyen said in the statement. "The coronavirus is a global crisis, not limited to any continent, and it requires cooperation rather than unilateral action. The European Union is taking strong action to limit the spread of the virus."
As of Tuesday morning, numbers compiled by Johns Hopkins University showed that there were over 185,000 confirmed cases of the disease worldwide. The same data show the European countries of Italy, Spain, France and Germany comprising four of the top seven countries with the most cases.