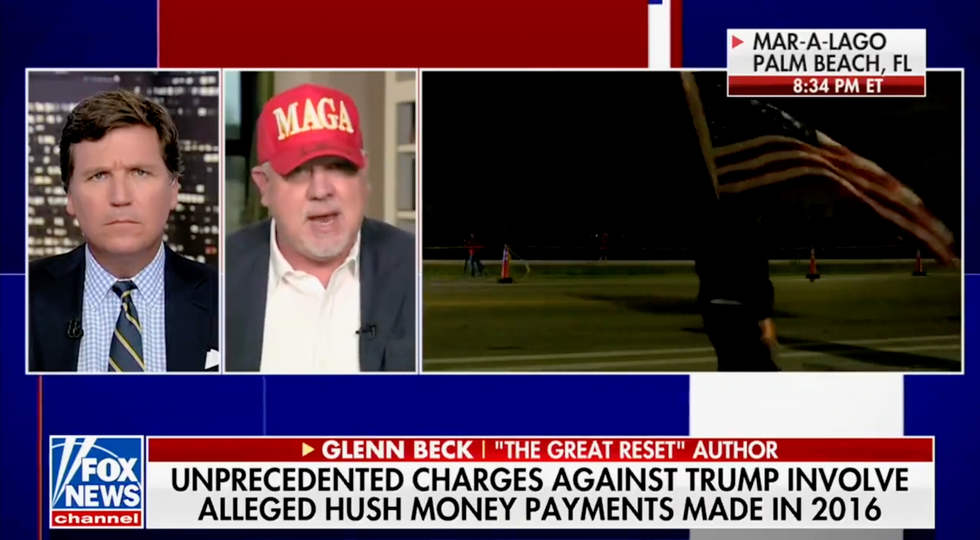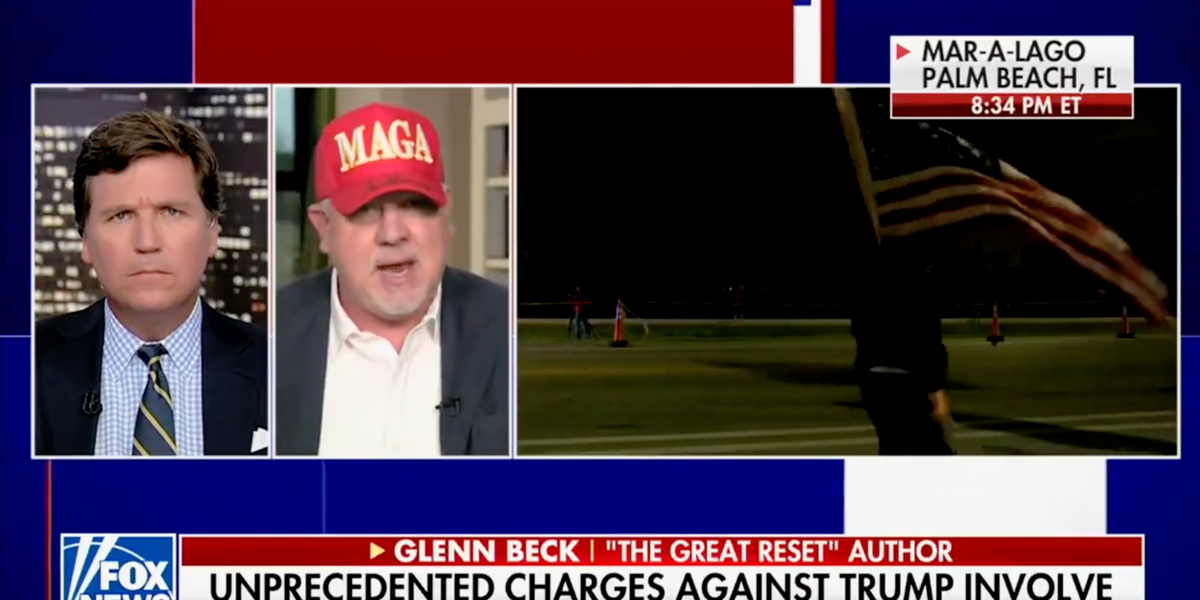 BlazeTV host Glenn Beck donned a MAGA hat during a Thursday appearance on Fox News Channel's "Tucker Carlson Tonight" in the wake of the news that former President Donald Trump has been indicted by a Manhattan grand jury, a development which many on the political right, including Trump himself, have strongly decried.
Beck suggested that Trump has come to serve as a symbol of the average American.
"He is a symbol of the average, everyday guy that keeps getting screwed every single time. Watches other people screw up big banks, screw up their companies, and get away with it." Beck continued, "They see people all the time doing stuff that they know if they did they'd be in prison for 20 years."
"Donald Trump has taken arrow after arrow. And that's why," Beck said, pausing to place a MAGA cap on his head, "this is the way the average American feels tonight."
"This country is in shambles. And there's gonna be a hundred million people that will walk on broken glass and through fire to vote for someone other than this corrupt banana republic administration," he declared.
"What this is all about, I believe, is trying to inflame this country," Beck said, suggesting that the desire is for the right to commit violence — but Beck urged people to "turn to God, repent, pray for our country, pray for peace, put on the full armor of God."
Beck predicted that by 2025, the U.S. will be in a war, experience a currency collapse and have a new currency, and have "a virtual police state."
Like Blaze News? Bypass the censors, sign up for our newsletters, and get stories like this direct to your inbox. Sign up here!